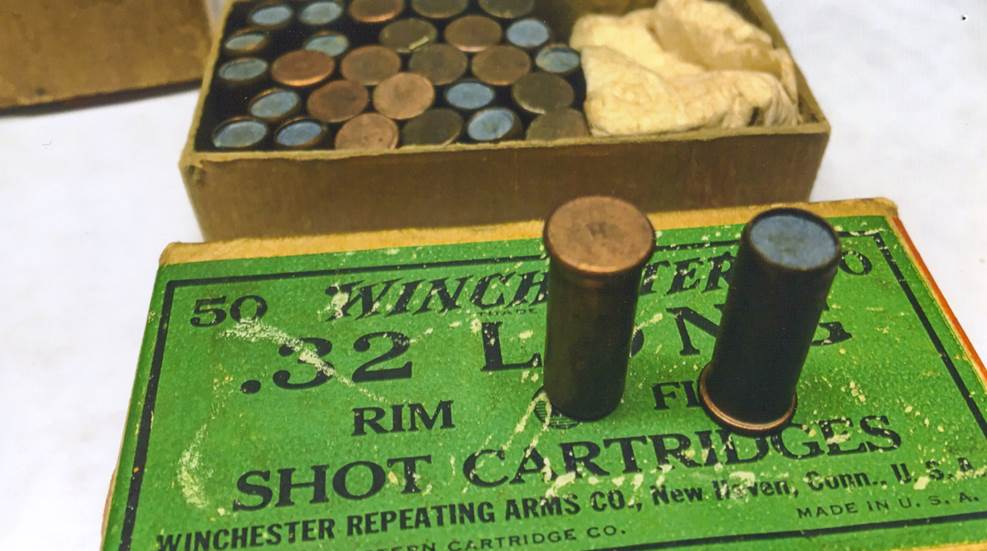 Q: I have three boxes of Winchester .32 Long rimfire shot cartridges, and I would like to know more about them and the firearm(s) they were to be used in.
---
A: The .32 Long RF pistol cartridge was introduced in 1861 with the Smith & Wesson No. 2. revolver. Small rifles from Stevens, Marlin, Ballard, Maynard, Remington and Winchester then followed in the late 19th and early 20th centuries. With only limited dimensional information available, I believe these rifles could fire the shot cartridges, however, I doubt that the results would be too rewarding when used in a rifled barrel.
Stevens produced a smooth-bore version based on its diminutive Favorite model, specifically the No. 20, chambered for the .32 Long RF shot cartridge. From what I can determine, this was the only firearm specifically designed to fire the shot load in question, and .32 Long RF shot cartridges were only produced by Remington UMC and Winchester Repeating Arms, so I do not expect them to be very common.
—John Treakle, Contributing Editor