by
posted on August 12, 2013
Support NRA American Rifleman
DONATE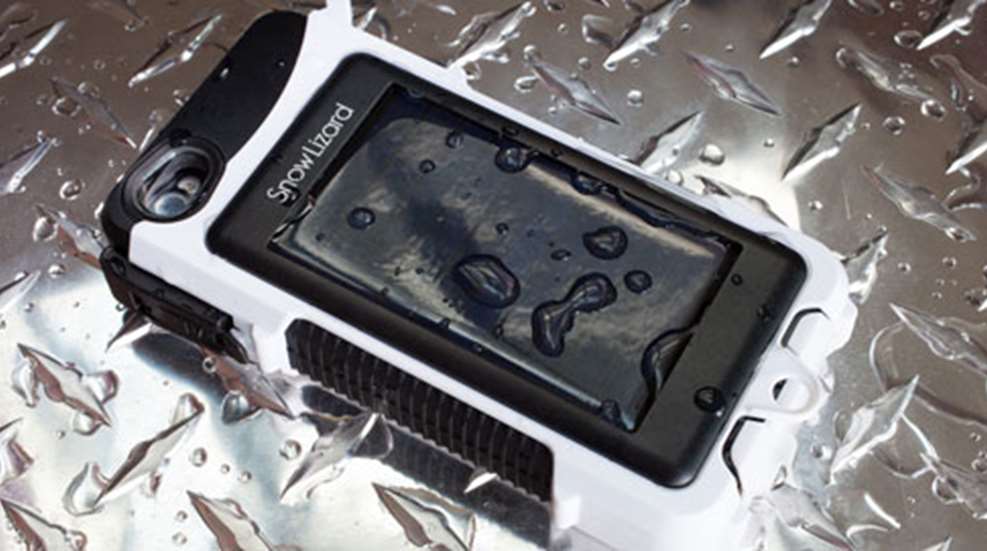 There are many smartphone apps that benefit shooters, but range time can include unpredictable weather, which can ruin expensive electronics. Unless, that is, you're protecting it.
It's been an electrifying love affair for the past few months. She never lets me down. When I call her up she answers instantly, always provides an accurate firing solution, knows my rifles and even my pet loads. My slide rule's curvaceous frame lost its appeal the moment I met the Knight's Armament BulletFlight app.
Unfortunately, she has some quirks. Living in a smartphone means range dust accumulates, moisture invades and batteries mysteriously go dead.
Fortunately, iPhone owners infatuated with the lightning-fast response of a ballistic application can cement the relationship with SnowLizard's SLXtreme 4 case. It's waterproof. That's not just some manufacturer's claim, either. The tested case was loaded with an iPhone and put under a hard spray for 30 minutes. Nothing leaked. O-rings on the USB recharging port and lid seal the case tightly, providing it a submersible depth rating of two meters. A main-compartment secondary lock shows red when it is engaged, preventing inadvertent exposure to the elements.
If it can survive under roughly six feet of water, unexpected cloudbursts at the range are no longer a concern. Dust is rendered impotent as well.
Battery life is also addressed. The SLXtreme comes with an integral 2,000 mAh battery that extends an iPhone's talk time to seven hours and video time to 11 hours.
So you tried to watch an entire season of Big Bang Theory on the way to the match, ignored the case's LEDs that signal battery status and now everything is dead? No problem, find a sunny spot, turn the case over and let the integral solar panel collect some rays.
Rubberized side panels ensure positive purchase, even in the snow. The phone's controls/functions operated well during testing, including the video and still cameras.
The polymer case is tough, but adding enough material for protection from falls as high as one meter bloats an iPhone's profile. Length is 5.92 inches (including lanyard loop), width is 3.074 inches and it's 1.015 inch thick. It weighs 6.11 ounces without the phone. The only thing missing is a belt clip, but it would cover the solar panel. Bear in mind, too, if you're accustomed to listening to music on your iPhone only Bluetooth compatible headphones will work with the case installed. You can synchronize the phone without removing it from the case, and the SLXtreme comes with a one-year warranty and an MSRP of $129.99. Colors currently available include white, orange, black, yellow, tan and urban camo.
One of the historic problems with most civilian ballistics apps was the relatively fragile platform from which they work. SnowLizard's SLXtreme remedies that problem for iPhone-owning shooters, unfortunately, every other smartphone user has to wait.