Support NRA American Rifleman
DONATE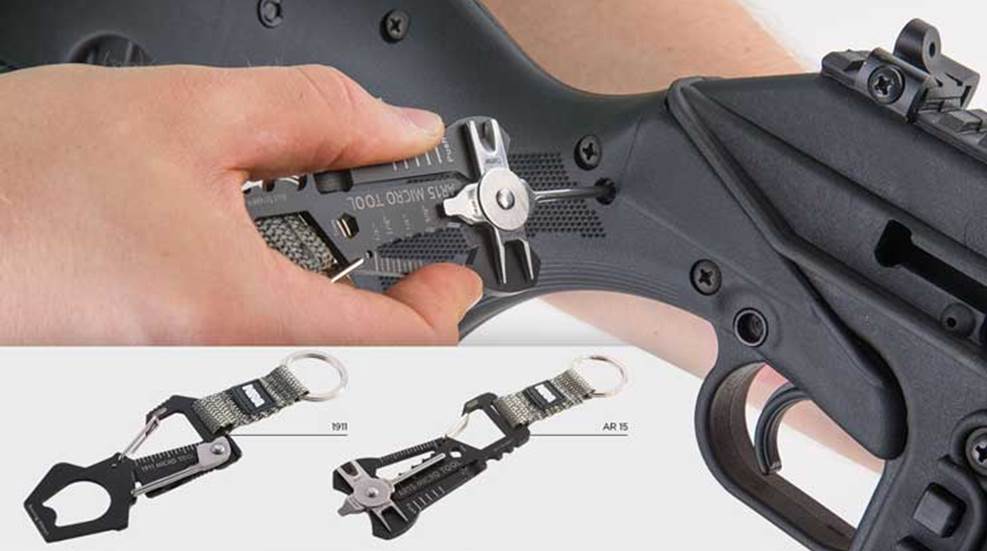 The NRA Tactical Micro Tools are compact, function-packed instruments that fit in the palm of a hand—and on a keychain, which means operators can fix unexpected glitches on the spot without leaving the range. Developed to meet the mission needs of specific shooters, the AR-15 tool ($19.95) can help adjust sights, disassemble and scrape carbon from the bolt carrier group, while the 1911 version ($9.95) includes a bushing wrench and rotating pin punch. Both models are constructed of strong, stainless steel. They also feature a key ring with a nylon strap, a carabiner and the always-essential bottle opener. See the full technical specifications below: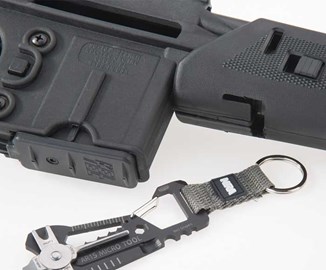 Technical Specifications
AR-15
• Key ring with strap
• Bolt tail scraper
• Firing pin scrapers
• Wrenches: 3/8", 5/16", 1/4", 3/16", 1/8"
• 5 mm bit driver
• Flathead screwdriver
• Front sight adjuster
• Bolt face scraper/screwdriver
• Bottle opener
• Cutter
• Pin punch
• Carabiner   

1911 
• All stainless steel construction
• Key ring with strap
• 1911 barrel bushing wrench (Government model) 
• Spring plug stopper
• Rotating pin punch
• Flathead screwdriver
• Bottle opener
• Cutter
• 1" ruler
• Carabiner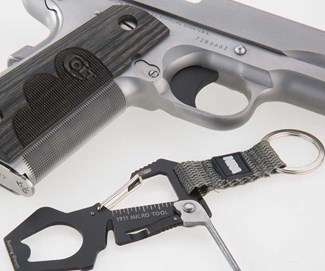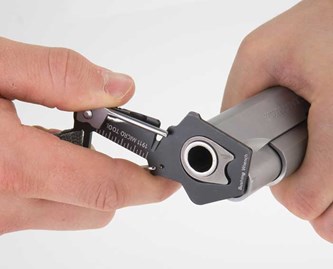 For more, visit NRAStore.com.