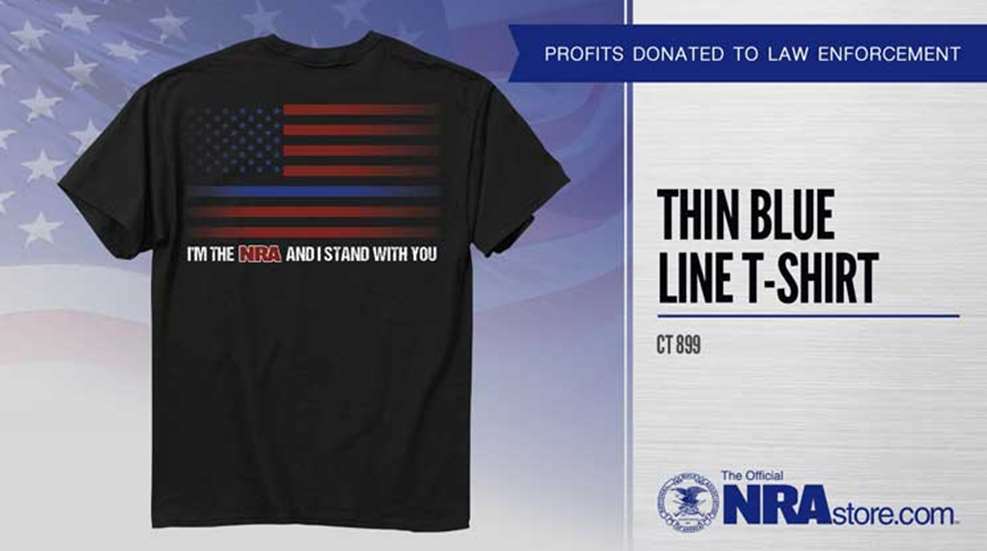 The NRA has deep ties to the law enforcement community, including many members who are active or retired law enforcement professionals.
NRA's new "Thin Blue Line" T-Shirt, available through NRAStore.com, is designed to express NRA members' solidarity with the brave men and women who serve and protect their fellow citizens.  When you wear this patriotic new T-shirt, you'll let the world know you're the NRA, and you stand with law enforcement.
Additionally, when you purchase a "Thin Blue Line" T-Shirt from now through Aug. 12, 2016, 100 percent of the profits will be donated to the NRA Foundation's Law Enforcement Training Endowment, which supports instructors, agencies and programs serving law enforcement personnel through enhancement of professional firearms-related skills, state-of-the-art gun safety and marksmanship training.
Be the first to show your unwavering support for America's Thin Blue Line and get yours today.