Support NRA American Rifleman
DONATE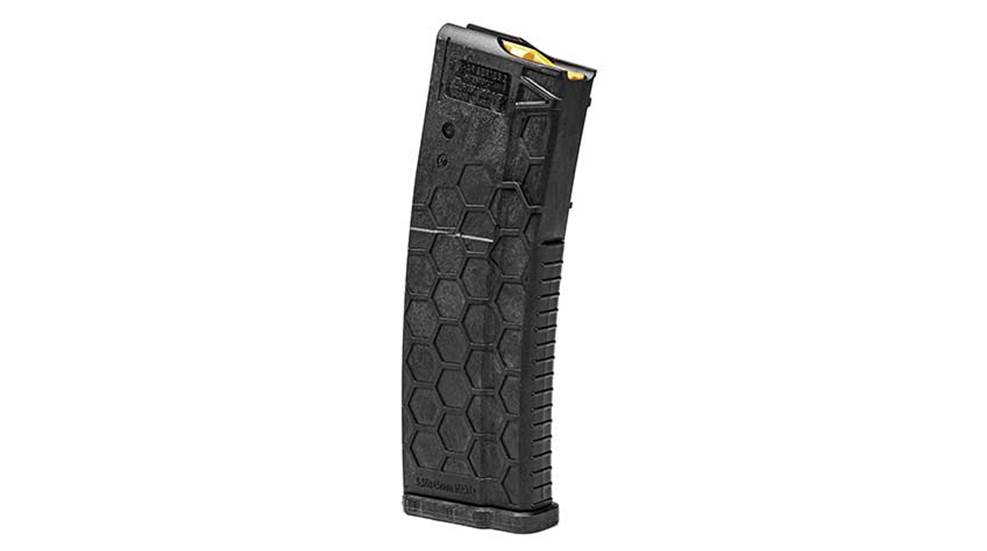 Sentry Products Group
purchased accessory manufacturer Hexmag in 2017, and since then, the company has focused on enhancing products within the Hexmag lineup, especially with regard to its AR-15 magazines. The latest products in the Sentry Hexmag lineup is the Carbon Fiber AR-15 Mag, which is stronger and lighter than comparable AR-15 magazines on the market.
Carbon fiber is no stranger to the firearm and accessories market, with many manufacturers incorporating this strength-enhancing material into firearm barrels, gun stocks and more. Sentry Products is the latest to take advantage of it, and the company's proprietary carbon-fiber composite has been combined with the Polyhex
2 polymer.

The result of this cutting-edge materials blend is the Sentry Products Carbon Fiber AR-15 Mag, which is designed to be stronger and more rigid than comparably built magazines using only polymer. This increases the durability of the magazine, so you won't have to worry when you drop empty mags on the deck or rip magazines out of magwells, because this mag is designed to handle whatever you throw at it.

Today's firearm enthusiasts rarely talk about their empty magazines weighing too much, but for ounce-conscious AR builders and shooters looking to shave every piece of weight they can off their kit, this Sentry Products Carbon Fiber AR-15 Mag is a must-have. Due to the material blend, this magazine is 20 percent lighter than the company's standard magazine.

You'll find Sentry's patented Hexture molding on the exterior of the magazine body, which gives you a textured surface that's easy to grip, even with wet or gloved hands. You'll also find a tool-free takedown system that makes these magazines even easier to maintain. Each magazine is built with a stainless-steel magazine spring, as well as Sentry's HexID color-coded identification system that allows you to quickly identify magazines.

State-compliant magazines are also available, thanks to the easily customizable True-Riser system that allows for reduced capacities of 10 or 15 rounds while still maintaining the overall size profile of a 30-round magazine. Suggested retail pricing on the Carbon Fiber AR-15 Mag is $21.99. For more information, visit sentrytactical.com.