Support NRA American Rifleman
DONATE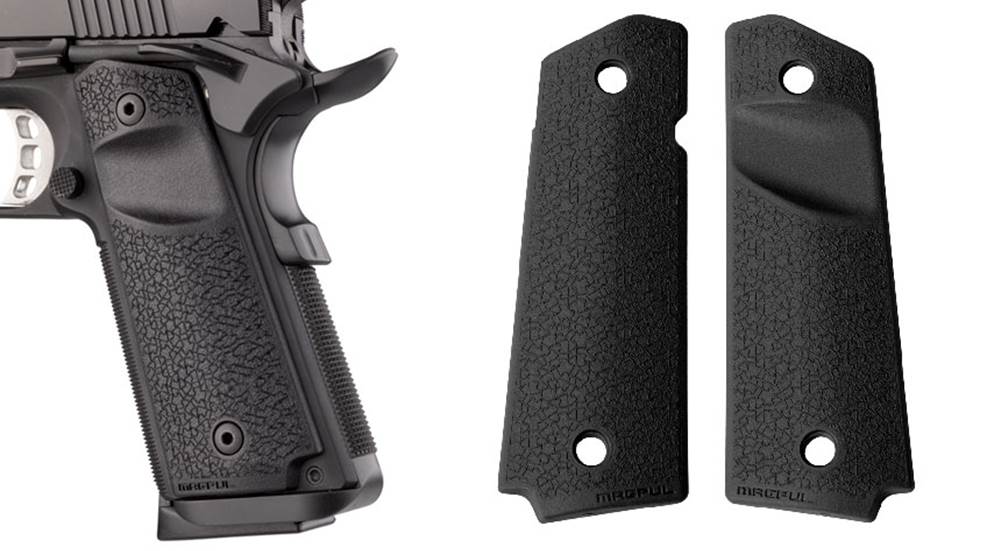 Proving once again why it is the foremost name in firearm-related polymer—as well as non-polymer gear and accessories—Magpul has developed replacement stocks for M1911 pistols in the MOE 1911 Grip Panels.

We'll admit, it took the editors some time to even consider slapping polymer parts onto perhaps the most revered of fighting irons, but our apprehension was entirely misplaced—these stocks are excellent.

Sized to fit Government, Commander and other fullsize frames with standard screws and bushings, the stocks are molded with a slight, almost triangular, rise in the center that enhances the overall ergonomic quality and also helps prevent the pistol from twisting in the grip during recoil.

The MOE grip texture comes from a cool pattern of miniature, slightly raised Magpul logos that provide good purchase without being aggressive—these stocks won't bite the skin or snag at clothing. Thoughtful features include a generously relieved approach to the magazine release and compatibility with bilateral safeties.

The suggested retail price for these MOE 1911 Grip Panels is $20. For more details, visit magpul.com.