by
posted on July 23, 2020
Support NRA American Rifleman
DONATE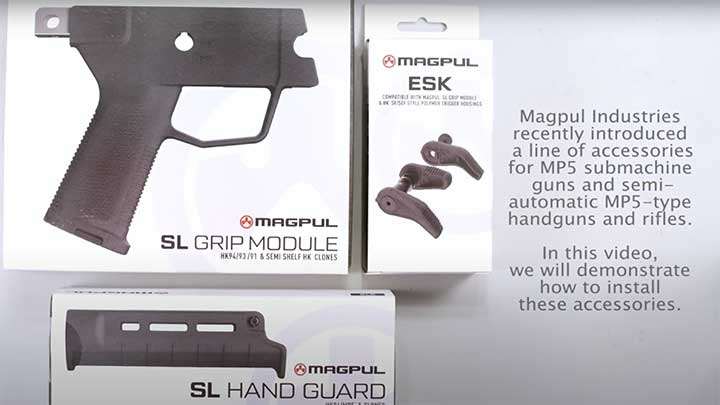 Magpul Industries is one of the largest suppliers of aftermarket polymer accessories in the firearm market today. Originally focused around the AR-15, it has expanded its line of accessories for other platforms over the past several years, with one of the newest line of accessories geared specifically for Heckler & Koch HK94/MP5 and SP89/MP5K family of carbines and pistols along with their clones.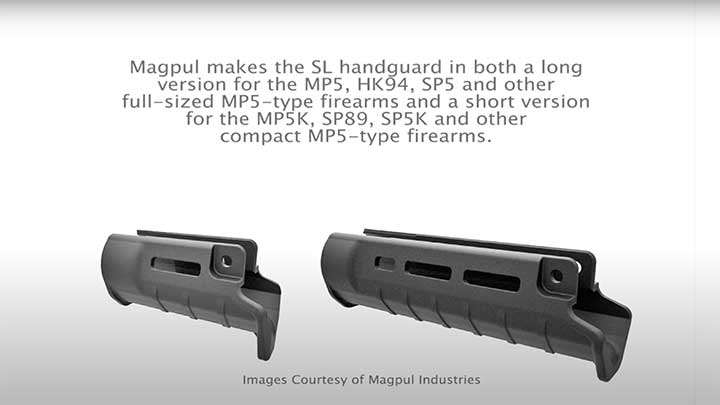 These new accessories include a polymer hand guard, safety selector, and grip module. The Magpul SL Hand Guard offers better ergonomics and features M-LOK compatible slots for rail attachment. The hand guard comes in two versions with a 7.2" for the HK94/MP5 with 8" barrels and a 4.2" for the shorter SP89/MP5K with 5" barrels. Both versions feature a hand-stop at the end to prevent hand over-travel at the muzzle. the SL Hand Guard can be secured at the front with the standard push pin used on the standard hand guards or a dual mounting screw that locks it up tight to prevent play.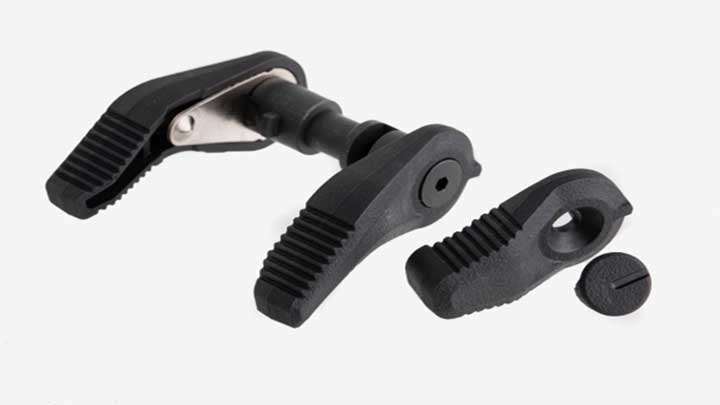 The Magpul ESK (Enhanced Selector Kit) is an ambidextrous polymer replacement of the standard MP5 selector with several different options for the selector levers that can be changed out based on user preference. The levers come in two different shapes with an option to not put an ambidextrous lever on the right side. The ESK is only compatible with the SEF/SAFE-SEMI trigger pack and will not work with a AMBI/NAVY/FBI trigger pack found on some MP5 models.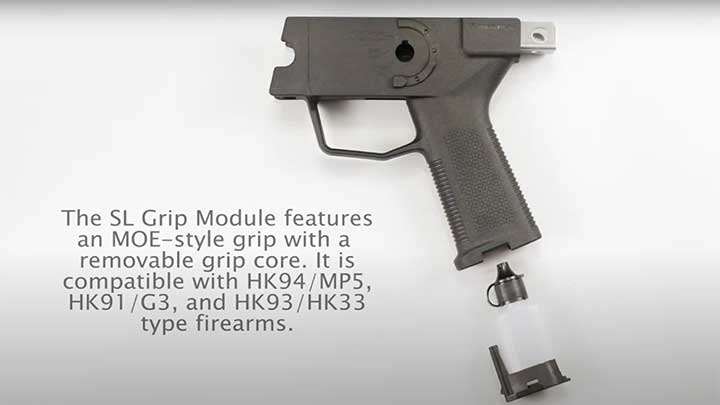 One of the most noteworthy Magpul accessories for the MP5 is the SL Grip Module. It has a re-profiled grip angle and non-slip texturing for improved handling and grasp. The bottom of the grip is hollow allowing use of various MIAD/MOE grip cores for storage. The SL Grip Module also features classic H&K "Navy-style" bullet pictograph markings that clearly indicate the selector position. It should drop in to most MP5 models and clones but may require some fitting depending on the model.