Support NRA American Rifleman
DONATE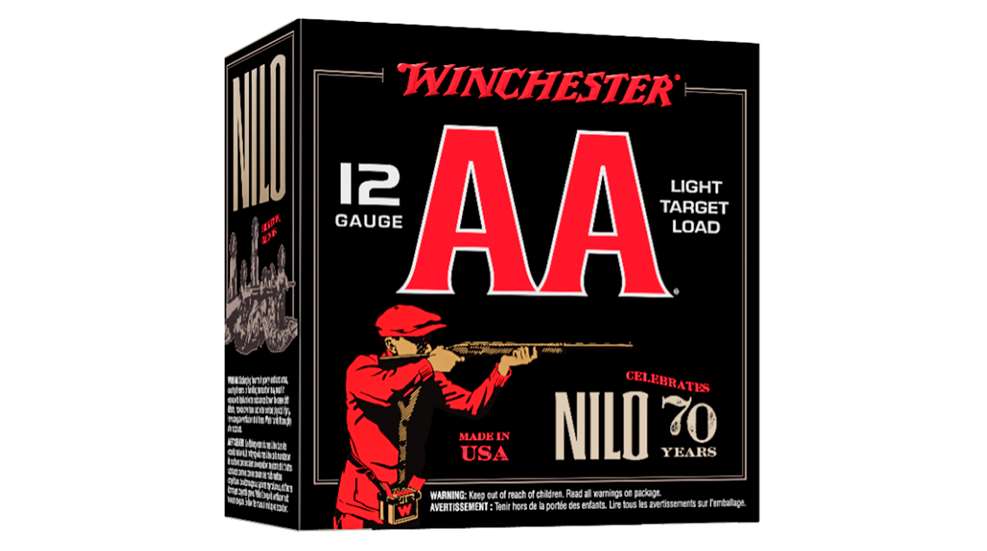 John M. Olin established NILO Farms in 1952 as a wildlife oasis for hunting and sport shooting. Along with the traditional trap and skeet, NILO also offers sporting clays, 5-stand, a 40' tower, riverside skeet and the famous Crazy Quail game.
Winchester Ammunition is commemorating NILO's 70th anniversary this year with a limited-edition run of its famed AA shotshell in 12 gauge. The collectible box art features a classically dressed shotgunner and NILO emblazonments throughout. The AA128 Light Target commemorative load is based on a 2¾" shell with a 1 1⁄8-oz. payload of No. 8 shot. Factory velocity is set a 1,145 f.p.s.
Suggested retail pricing for 25-count boxes is $12. For more information, please visit winchester.com.