Support NRA American Rifleman
DONATE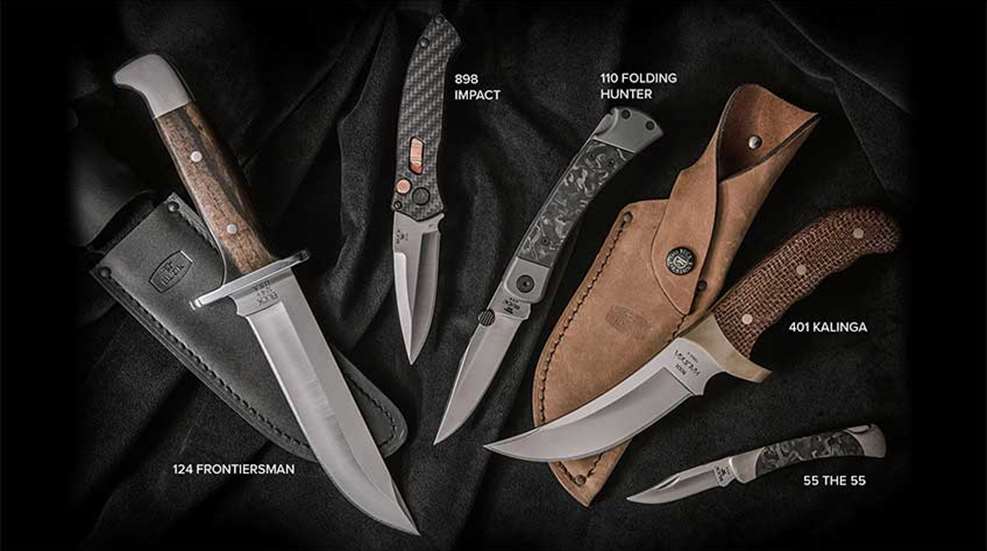 Buck Knives is heading back to update some of the most iconic blades it has ever produced with its 2021 Legacy Collection. In these retro designs, Buck incorporates both modern and natural materials, giving today's blade enthusiasts an updated, attractive, limited-edition options that still retain the core design and character of the company's popular blades.

"The Legacy Collection showcases some of our most classic pieces partnered with a modern design. This collection is a representation of Buck's history and future as demonstrated through the enrichment of our featured timeless products, such as the 110, a modernized take on Buck's most famous model. This Legacy Collection validates the craftsmanship and care that go into the products we produce for our customers," said Chris Bourassa, director of marketing and product development for Buck Knives.

Unlike previous limited editions produced by Buck Knives, the blades crafted for the 2021 Legacy Collection will not be limited to a certain amount. Instead, knives will be produced during the 2021 calendar production year only. Each knife fill be marked with a date-code stamp and will have unique features different from other production models. The models produced for the Legacy Collection are as follows:

124 Frontiersman ($275)

Based on company designs from the 1960s, the Frontiersman is a classic blade that's constructed with ebony-wood handles that add a unique character to each knife. This straight-back bowie is constructed from 420HC steel with an aluminum guard and pommel.

401 Kalinga ($400)

The 401 Kalinga is a performance-oriented knife complete with a durable, rugged blade constructed from S35VN steel and treated with a satin finish. The handle is crafted from Micarta and features a brown burlap finish that pairs perfectly with the traditional brass guard.

898 Impact ($280)

Developed as Buck Knives' first automatic blade, the 898 Impact is constructed with S35VN steel. This durable blade is sheathed inside a twill carbon-fiber handle, and the knife deploys instantly with the press of a copper launch button. A copper safety slide and Cerakote-finished stainless-steel belt clip and fasteners finish the clean look.

110 Folding Hunter ($250)

To create the Legacy Model of its iconic 110 folder, Buck Knives fulfilled consumer requests and crafted a modernized version of this classic knife. The blade is constructed from S45VN stainless steel and features black Cerakote thumb studs. The anodized aluminum handles are secured with carbon-fiber inlays. The use of aluminum in lieu of brass cut a significant amount of weight from the knife, dropping the weight from 7.2 ozs. to 4.8 ozs.

The 55 ($175)

As a downsized version of its famous 110 Folding Hunter, the 55 is a great option for daily use, and this updated version features modern materials. The S35VN stainless blade is surrounded by a nickel silver handle complete with marbled carbon-fiber inlays.