Support NRA American Rifleman
DONATE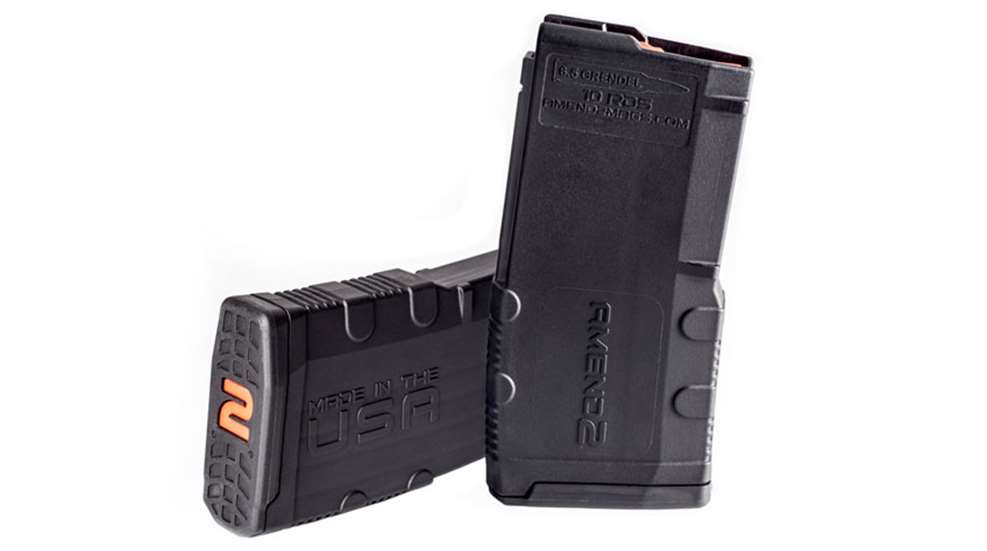 Originally developed by Alexander Arms, the 6.5 mm Grendel chambering significantly extends the range of the AR-15 while also making it a much more capable platform for the hunting of large game, and Amend2 has now developed the first ever polymer, 10-round detachable magazine designed specifically around this cartridge.

The proprietary design of the Amend2 6.5 Grendel magazine gives fans of the cartridge a dedicated option that stands in as a great alternative to the standard 20-round magazine designed originally for the 5.56 NATO M16. A patented internal design provides greater reliability with 6.5 Grendel rounds, and the changes also make it easier to load the mag. Additionally, these magazines are lighter than comparable designs, thanks to the polymer material.

Roughly the same length as a standard .223 Rem. 20-rounder, the 6.5 Grendel 10 Round Magazine stagger stacks the rounds at the bottom of the box but then transitions the cartridges to feed only from the right side of the magazine thanks to a left-side extension near the feed lips.

Available in black, gray, flat dark earth and olive drab green, the sturdy 3.7-oz. magazines feature an anti-tilt, self-lubricating follower and a stainless-steel spring. Suggested retail pricing on the magazines is $17.99. For more information, visit amend2mags.com.