Support NRA American Rifleman
DONATE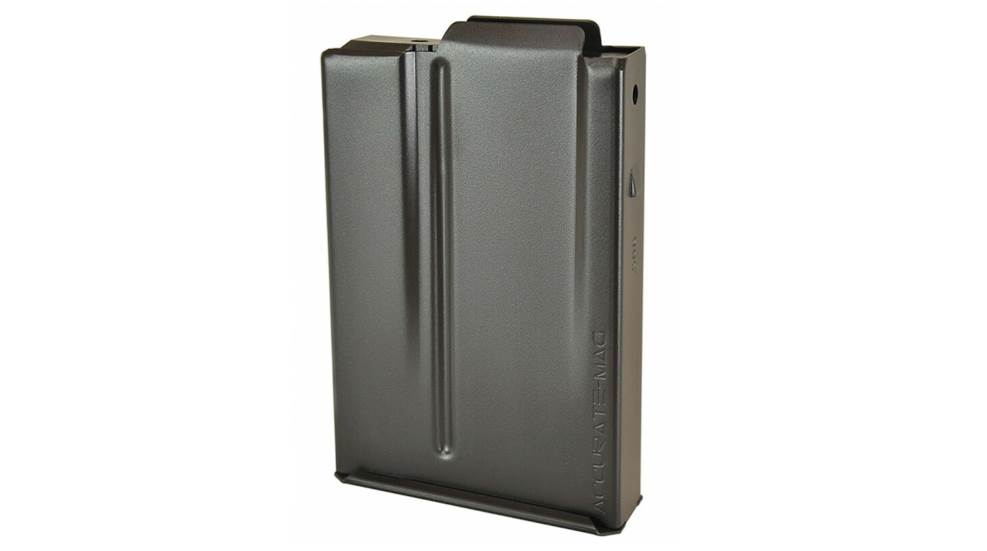 With a successful track record as original equipment for McMillan, Remington, Ruger and Savage rifles, the Accurate-Mag AICS-pattern .308 Win. DSSF magazine is also available directly from the Connecticut maker.
Both the five- and 10-round models of the magazine feature steel bodies treated to military standards for salt/corrosion resistance and strength, as well as stainless steel springs. The double-stack, single-feed design accommodates the full family of .308 Win.-based cartridges, which includes .243 Win., .260 Rem. and .22-250 Rem.
In addition to building a generic-size magazine for .7.62x51 mm NATO cartridges with a maximum overall length of 2.875", Accurate-Mag offers the same DSSF magazine without an internal binder plate that permits feeding of cartridges up to 2.950" long. The lack of binder plate in these extended-length magazines does decrease the unit's rigidity, but opens the door for handloaders and long-range shooters that strive for precise accuracy with high ballistic coefficient bullets.
The Accurate-Mag DSSF retails for $70 (10-round) and $64 (five-round). For more information, please visit accurate-mag.com.