by
posted on August 21, 2020
Support NRA American Rifleman
DONATE
SIG Sauer
's P226 full-size duty pistol originally came to market as a double-action semi-automatic designed for the U.S. XM9 Service Pistol Trials of 1984. Thought the Beretta M9 beat out the P226 for U.S. military contract, SIG Sauer walked away with a winning consumer product, and eventually fulfilling a distinguished life of service with police, federal and small military contracts.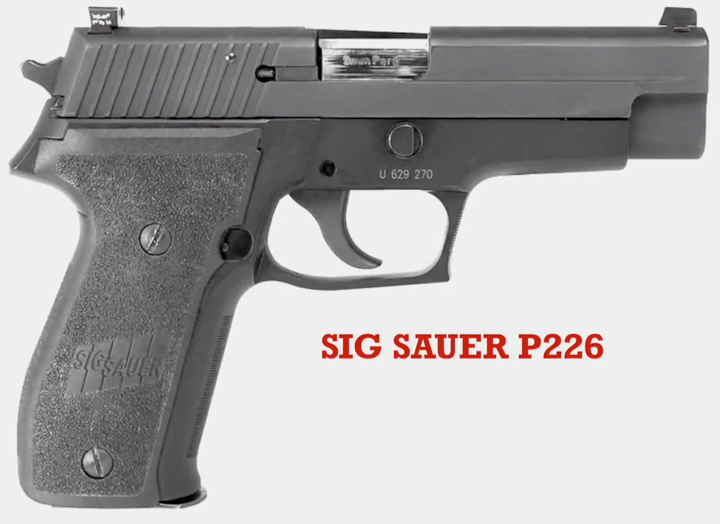 SIG's P226 also opened the door for succeeding models such as a compact version, the P228, as well as Legion series models with design enhancements that elevate the classic pistol to a top-tier level.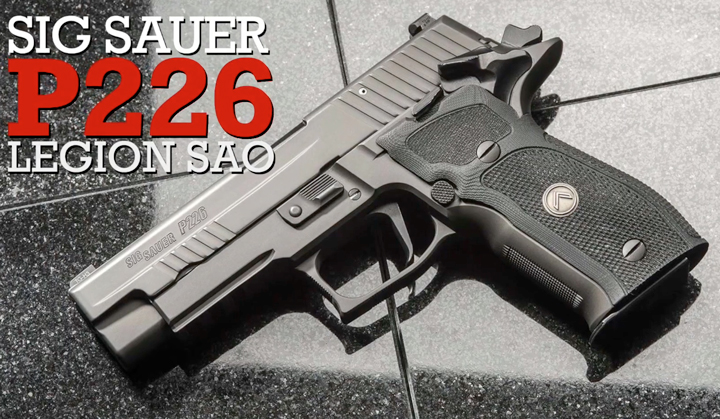 The SIG Sauer P226 Legion SAO pistol featured in the video above is built around a single-action-only design like that of the M1911. Legion-series enhancements adorn the P226 Legion SAO. The custom Legion G10 stocks have texturing panels and contours shaped to position the hand in a natural position. SIG Sauer includes a gray Cerakote finish that is durable and helps shed fouling for easy cleanup.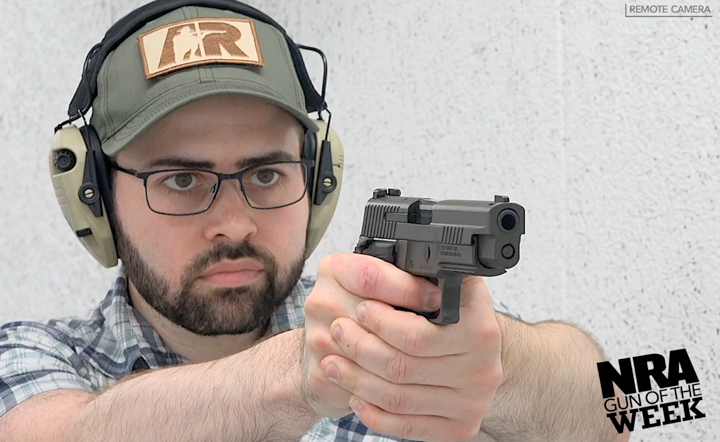 The 34-oz. single-action P226 variant provides bilateral 1911-style safety levers versus a decocking mechanism found on the original design blueprint. SIG's Legion series provides Tritium X-Ray night sights with a three-dot pattern, which is a sight picture combination that can be seen both day and night.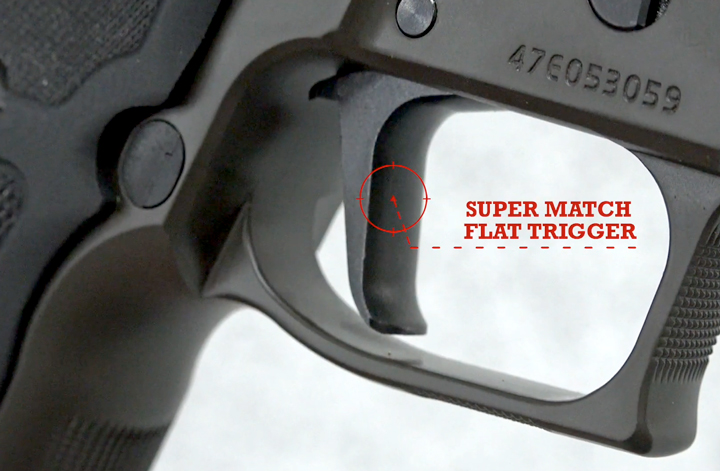 SIG provides a 4.4" stainless steel barrel fitted with the stainless steel P226 slide. In addition to adding a stainless steel slide on this Legion series pistol, SIG includes cocking serrations near the muzzle. Three 15-round magazines are included also, which provide for a better range experience with the out-of-the-box pistol.
American Rifleman
staff noted the modified beavertail was a welcomed upgrade to the Legion series P226 SAO pistol and the Master Shop Super Match Flat Trigger to be buttery smooth throughout the short single-action pull and ultra-crisp on the break. The reset is easily accounted for and follow-up shots with the 9 mm Luger chambering were controllable and accurate. The addition of accessory rail along the alloy frame's dust cover is also a welcome upgrade.
Watch our
NRA Gun of the Week
video above to learn more about SIG Sauer's P226 Legion SAO pistol.
SIG Sauer P226 Legion SAO SpecificationsManufacturer
:
SIG Sauer, Inc.
Action
Type
: single-action, semi-automatic, center-fire pistol
Chambering
: 9 mm Luger
Barrel
: 4.4" stainless steel
Slide
: stainless steel
Frame
: alloy
Trigger
: SIG Master Shop Super Match Flat
Sights
: X-Ray tritium; three-dot configuration
Magazine
: 15-round detachable box
Stock
: G10
Finish
: Cerakote Elite Legion Gray
Height
: 5.5"
Length
: 8"
Width
: 1.7"
Weight
: 34 ozs.

MSRP
: $1,329.99
sigsauer.com
Further Reading:Wiley Clapp's Favorite Handgun—The 1990sSIG Sauer Legion Series P226 Pistol ReviewThe Concealed-Carry Revolver: Is It Still Relevant?The 10mm Auto: History & Performance of a Potent Pistol CartridgeSIG Sauer P320: The First Review
---
Extras
:
SIG Sauer P238 Scorpion Pistol Review
SIG Sauer M400 Rifle Review
NRA Gun of the Week: SIG Sauer P320 X-Carry Pistol
NRA Gun of the Week: SIG Sauer P365 XL
I Have This Old Gun: SIG P210 Pistol
SIG Sauer Legion Pistol Series and Suppressor Line