Support NRA American Rifleman
DONATE
Mossberg's International Gold Reserve series of over-under shotguns presents the hunting and sporting shotgun markets with a line of well-appointed over-under shotguns chambered to accommodate 12 and 20 gauge, as well as .410 Bore. Within the Gold Reserve series is the Black Label Sporting model, a feature-rich 12 gauge that exhibits a polished blue finish throughout and satin-finished Grade A walnut.

The Black Label Sporting is a boxlock over-under with twin 30" barrels secured by a monobloc fixture at the rear. The gun's manual of arms is straight forward for an over-under with a top lever and action that operates smoothly out of the box. Mossberg supplies a tang-mounted safety and barrel selector that are easy to engage and intuitive to use.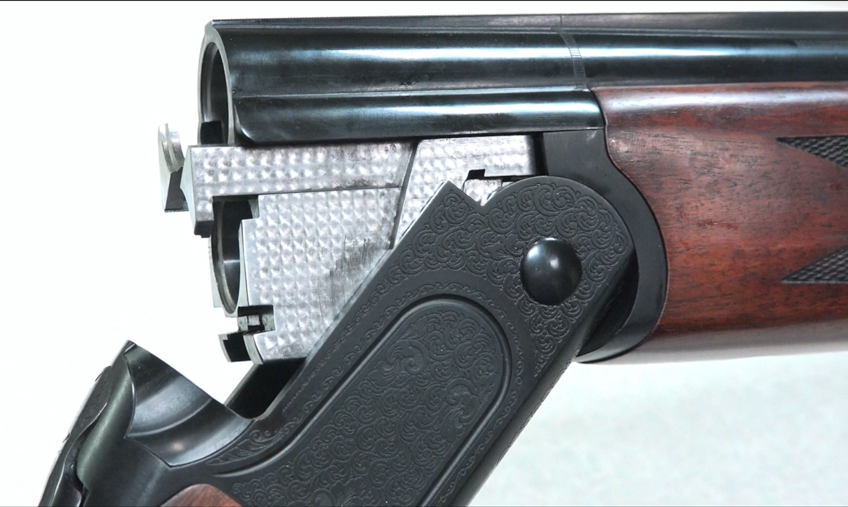 A ventilated mid rib is provided, which helps to balance weight appropriately. Atop the barrels is another ventilated rib, this one 10 mm wide, is to help with sighting, along with an included sighting bead up front for additional reference.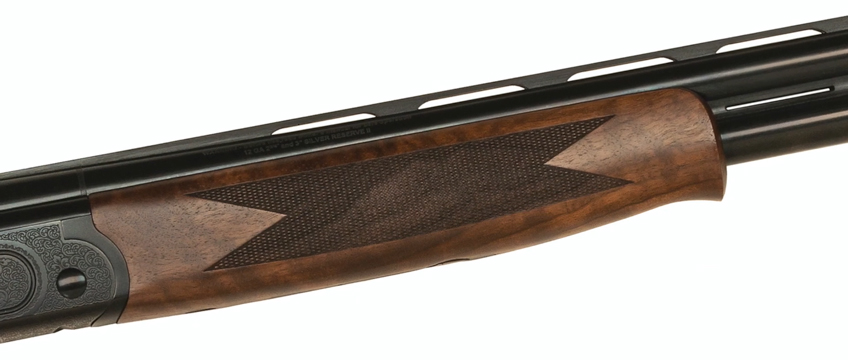 Grade A walnut furniture is supplied with the Black Label Sporting. A rubber recoil pad is attached at the rear and contains a non-stick cap on its top side to mitigate clothing obstructions during the gun-mount process. Mossberg supplies diamond-like checkering at the wrist and fore-end, and schnabel-style sculpting is provided at the end of the forearm.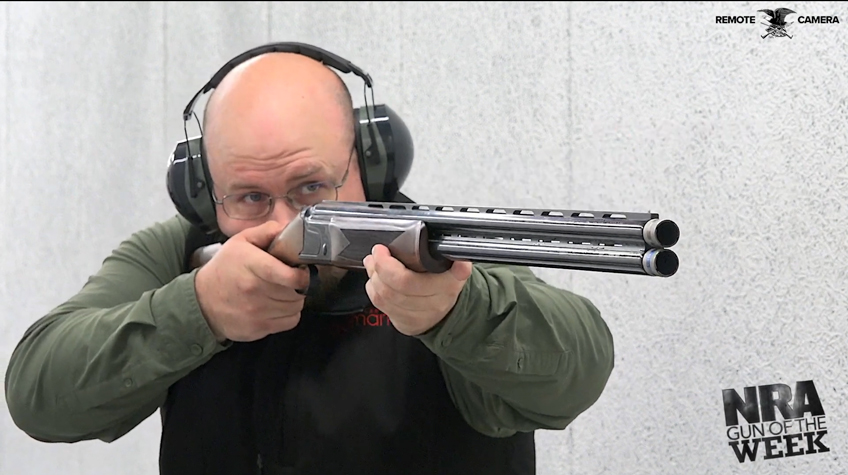 Watch our NRA Gun of the Week video above to learn more about the Mossberg International Gold Reserve Black Label Series over-under shotgun in 12 gauge.

Mossberg Int'l Gold Reserve Black Label Specifications
Importer: O.F. Mossberg & Sons, Inc.
Action Type: hinge-action, over-under shotgun
Chambering: 3", 12 gauge
Receiver: blued steel
Barrels: 30" blued steel
Sights: ventilated rib, brass bead
Trigger: mechanical
Stock: grade A walnut, satin finish
Length: 47"
Weight: 7 lbs., 8 ozs.
MSRP: $983

Further Reading:
Review: Mossberg 940 JM Pro Shotgun

Rifleman Q&A: Italian-made EIG Derringer

NRA Gun of the Week: Mossberg MC1sc

This Old Gun: Mossberg 142K