Gallery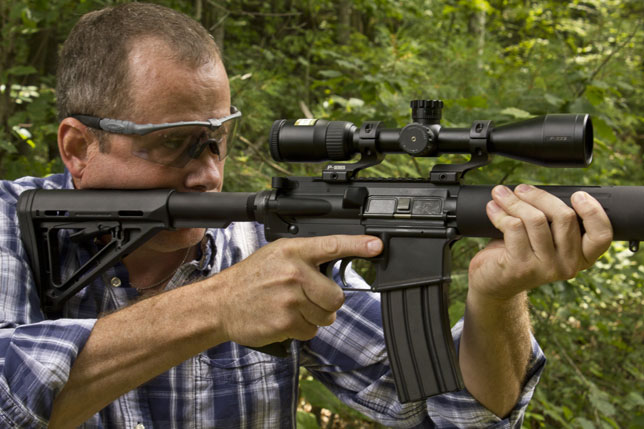 Shooting System
Mated with Nikon's P-Series scope mounts, this Nikon P-223 3-9X 40 mm riflescope is right at home on this DPMS LBR.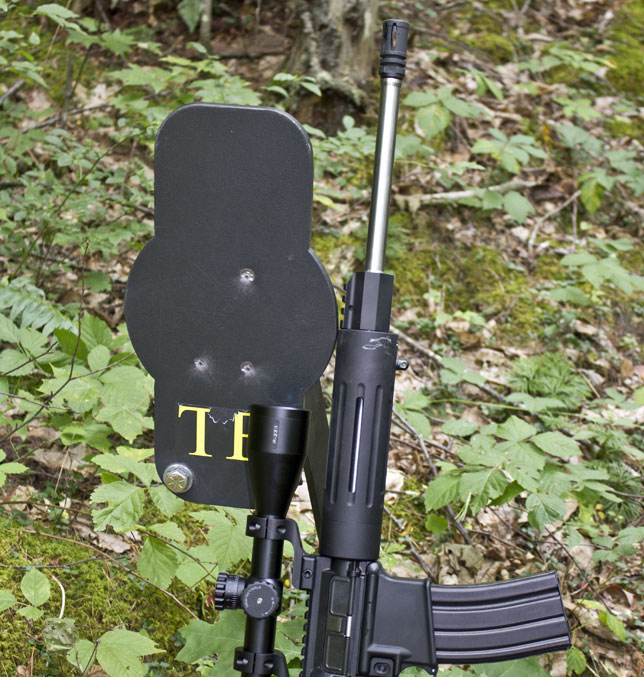 Tubb Targets
This affordable and highly portable steel target from Tubb Enterprises was hit three times in a row from 100, 200 and 350 yards with an AR 15 fitted with the P-223 riflescope. The corresponding range marks on the BDC 600 reticle were used for aiming.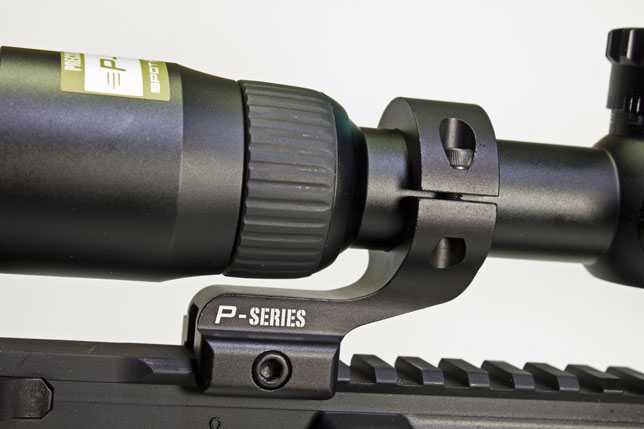 P-Series Mounts
Nikon's P-Series scope mounts are perfect for mounting the P-223 or any other riflescope to an AR with a flat-top upper receiver.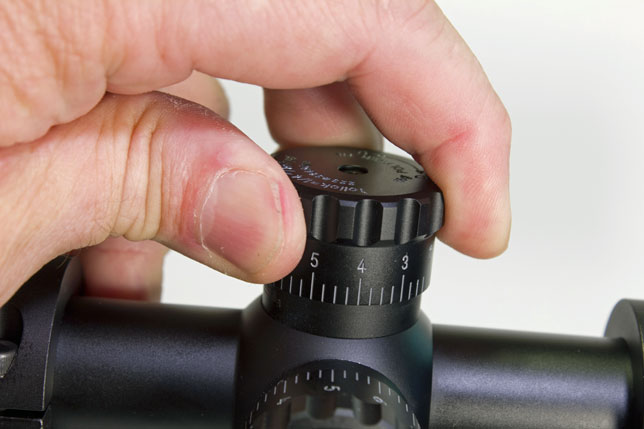 Reset Turrets
When zeroing the Nikon P-223 riflescope, you can lift up on the target turrets and reset them to zero in just seconds.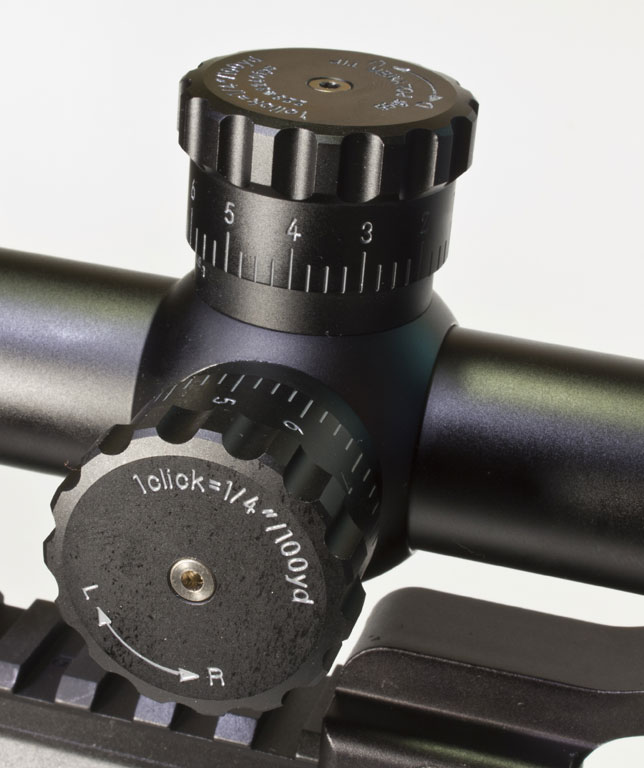 Target Turrets
Nikon P-223 riflescopes have target turrets that offer audible and tactile adjustments for those that like to dial in a long-range solution.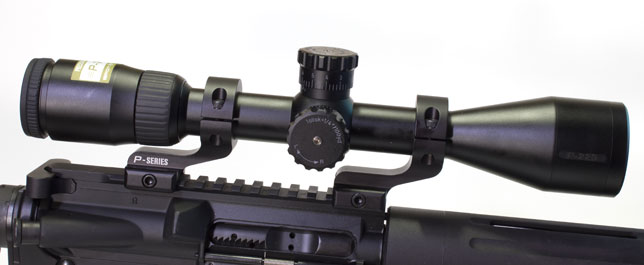 Nikon P-223
Nikon's P-223 3-9X 40 mm riflescope is similar in size to most other 3x9Xs. However, it offers a variety of features not commonly found on other scopes in its price range.