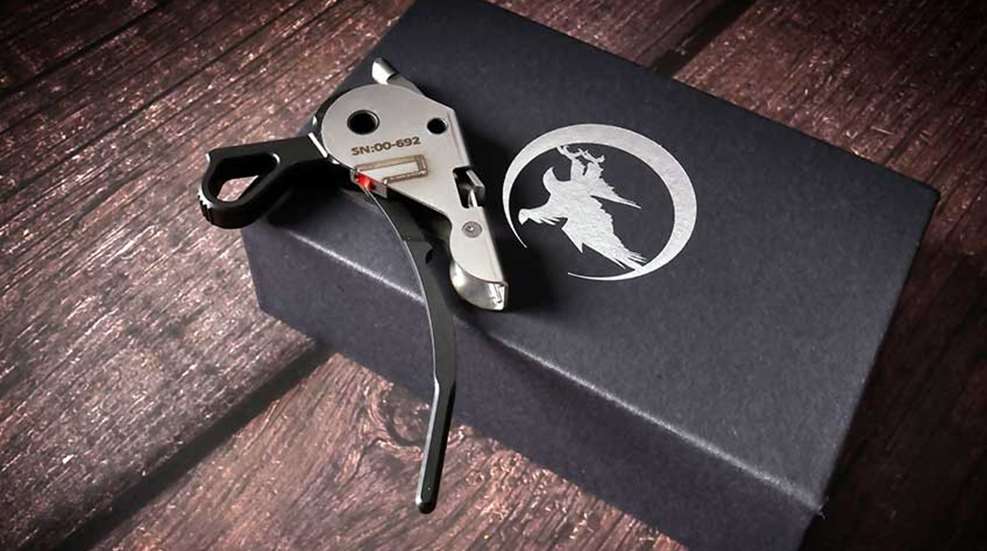 There are two things I am unabashedly a snob about: optics and triggers. The reasons are simple; you cannot hit what you cannot see, and you cannot hit if your trigger is so hard, gritty or inconsistent that it forces you to move your firearm to fire the shot.

As far as triggers go, they must be as light as safety allows and they must be crisp—often described as "breaking like a glass rod." Rifles have benefited from aftermarket trigger assemblies, but until now, pistols have not shared this advantage. Luckily, Nighthawk Custom focused on the problem and came up with a solution with its Drop-In Trigger System.

For more than a century, shooters have complained about the 1911 pistol's issued trigger pull. Gunsmiths have made a collective fortune stoning, polishing and tweaking the fire-control components so that shooters can extract the best accuracy and performance from this iconic pistol.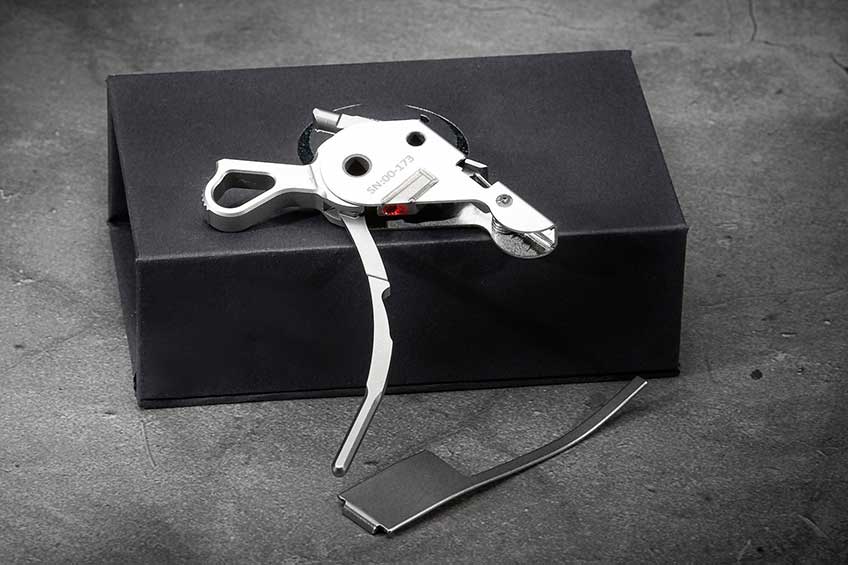 Years ago, I tried my hand at it as well. Mercifully, I will spare you the results of that endeavor. Nonetheless, I cannot keep myself from making little nips and tucks. So when Nighthawk said it had a drop-in fire control system that could reduce the trigger pull on a 1911 as much as a third—and do so safely—it got my attention.

Some time ago, I bought a Ruger SR1911 in the Commander profile. Ruger has stuffed a lot of modern features into its 1911 pistols, especially given its price point. However, they need to make it up somewhere, so the trigger pull on my sample was a bit more than 5.5 lbs. Yeah it's workable, but like I said, I am something of a trigger snob.

Mark Dye is a gunsmith out of Montgomery, North Carolina. He specializes in the 1911 pistol and told me that he has done "tons of trigger jobs" on it. The average cost and wait for a qualified gunsmith to make your 1911 trigger a good one is $380 and three months. He began wondering if it would be possible to develop a drop-in fire-control system that would yield a decent trigger pull safely and could be accomplished by the average shooter with enough skill to tear down a 1911 and reassemble it.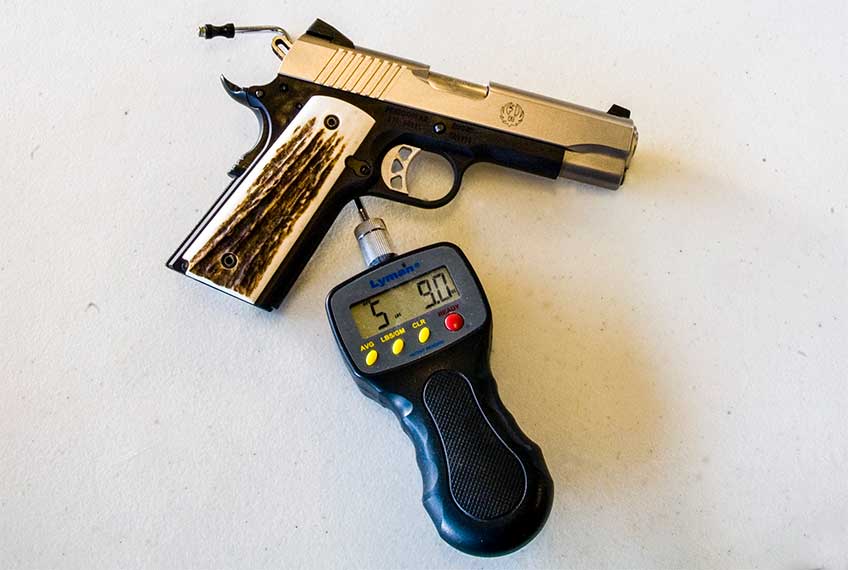 I'll let Mark describe the genesis and development of the Nighthawk DTS. "The project started as a simple mental exercise. Sometime in late 2007, I was looking at a self-contained trigger unit for a bolt action rifle and wondered why nobody had ever done something similar for a 1911," said Mark. "I considered a 'trigger job in a box' to be sort of a holy grail of marketable 1911 gadgets, especially if it didn't require modification to the pistol and could be installed easily by the end user."

"I made a list of the reasons that such a product would be difficult to design and make. Most of the reasons had to do with space. There just isn't any extra room in the lock cavity of a 1911. Over a period of months, I began to figure out ways around all of those problems and built a few prototypes. They worked well enough that I knew that I had a winning idea. I continued to refine my parts and applied for a provisional patent in 2008."

After putting more than 75,000 rounds through 1911s equipped with his prototypes, Mark was sure he had achieved his primary objective. Problem now was, how to manufacture and market such a gadget. He pitched the idea to a number of manufacturing shops, but—as is often the case—most either can't or won't unless they can steal the idea for themselves.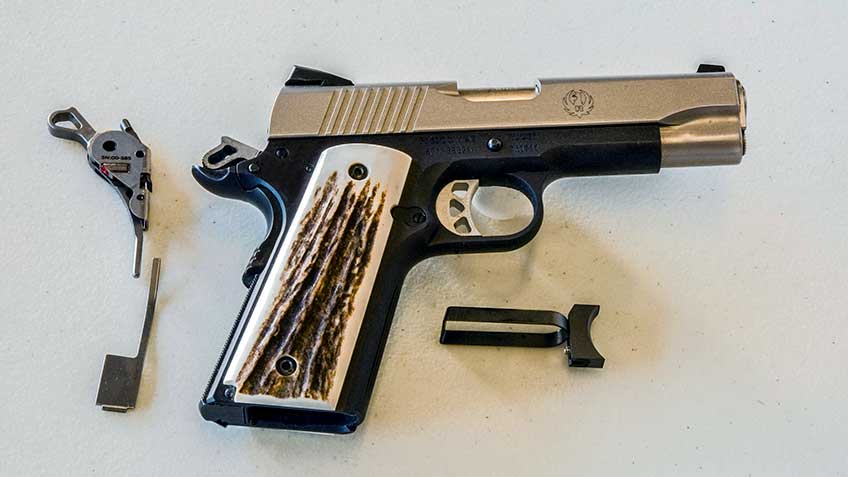 In the meantime, Mark took a job at the Montgomery Community College, heading up the gunsmithing program. Eventually he crossed paths with Mark Stone of Nighthawk. Stone thought there was considerable merit in the idea, and soon inked a licensing deal with Mark Dye. The result is the Nighthawk DTS.

A few months ago, a mutual acquaintance of us told me about the Nighthawk DTS. The idea intrigued me, because while I like my Ruger, the trigger is both long and bit heavy for my liking. Nighthawk sent me a DTS, and now I had to scare up a short trigger.

Apparently, these are popular now, since a lot of folks are like me and have abbreviated digits. I just have a tough time making the reach on triggers with long shoes—the shoe being the part of the trigger where your finger is placed. Harrison Design & Consulting manufactures quality aftermarket 1911 parts, including a black short trigger shoe.

Fitting that short trigger was the first job. One wrinkle in the Harrison trigger is that the overtravel screw does not penetrate the face of the shoe. It is threaded and locked into the rear, making fitting a cut-and-try operation. But it sounded worse than it was.

Three strokes with a No. 2 mill file, and it was done. If you have never fit a 1911 trigger, it's simple. Start by stripping the pistol completely. With machinist layout fluid or a permanent marker, darken the top and bottom of the shoe, and insert the trigger.

It won't go in far, so push it a little so that something scrapes. Remove the trigger and inspect the top and bottom. There will be places where the frame is touching designated by white metal. Mount the trigger in a vice with soft jaws and carefully file the surfaces scratched during fitting.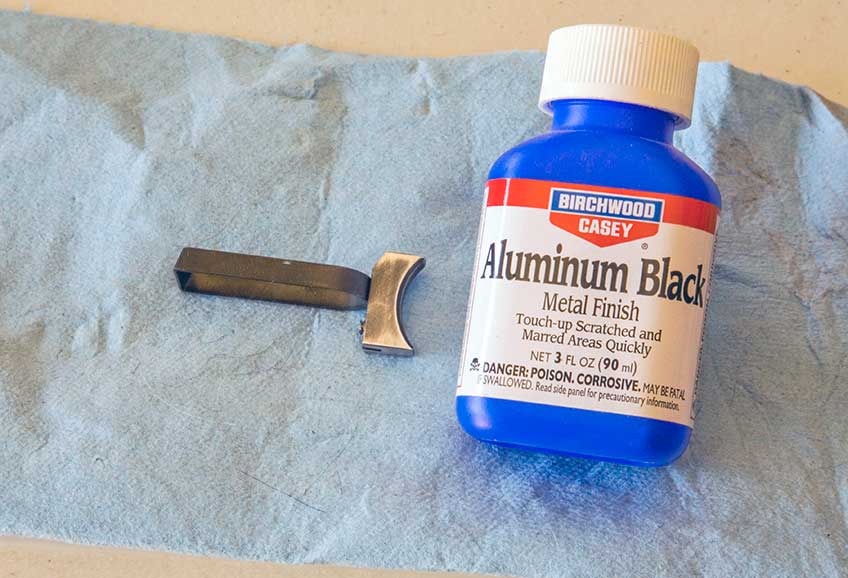 Two, perhaps three, strokes should be enough. Re-darken the surfaces and repeat. When the trigger just slides in and out with no resistance, you are almost done. I polished away any file marks with crocus cloth before re-blackening the trigger with Birchwood-Casey's Aluminum Black.

On the other hand, installation of the Nighthawk DTS was pretty much as advertised. Just drop it in, feed the disconnector into its hole, and insert the original pins. One of the components is the leaf spring.

Two of the leaves of the original spring have been eliminated because of springs in the DTS module. The remaining spring—on the right—powers the grip safety. Notice that I said the installation was "pretty much as advertised." Refitting the manual safety was confounding.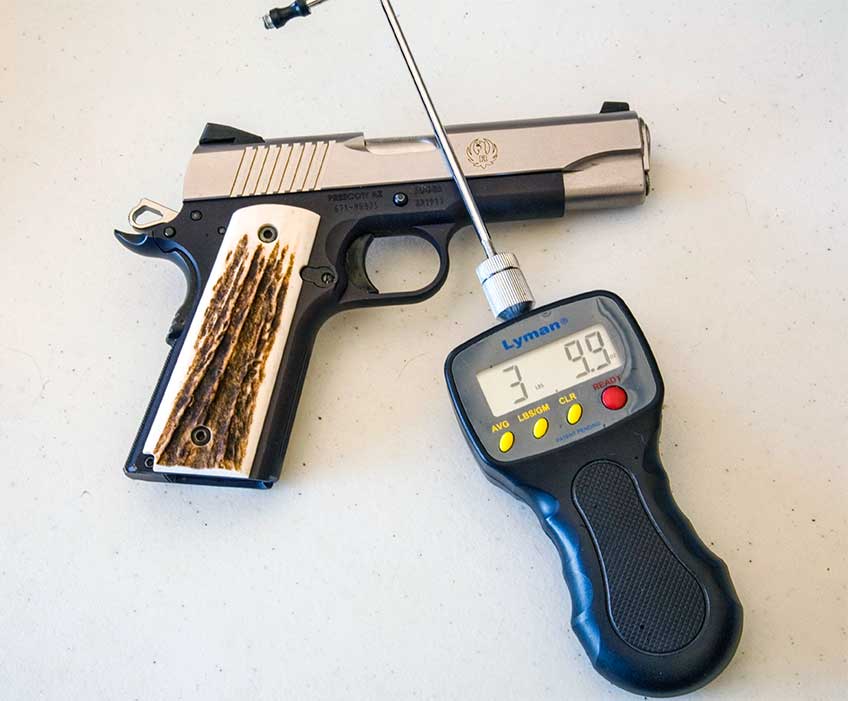 Even after reviewing Mark Dye's excellent video on the subject, I had problems getting the safety to engage and for the rub marks to show on the safety. Eventually I had to call out the cavalry in the form of Lance Streets, a friend and local gunsmith who knows 1911s quite well. Lance had it done in about five minutes.

My Ruger now more closely emulates the triggers I have on my other 1911s. Before this project, it was a stiff 5 lbs., 9 oz. Happily it now releases at 3 lbs., 9.9 oz. All have the short trigger and all are between 3.5 and 4 lbs.

I took it out recently and put in some time on the steel. Now, there are still a couple of nuanced differences between it and my custom pistols, but the Ruger makes for a more-than-adequate understudy.

The Nighthawk DTS retails for $300. For more information, visit nighthawkcustom.com.