by
posted on February 7, 2017
Support NRA American Rifleman
DONATE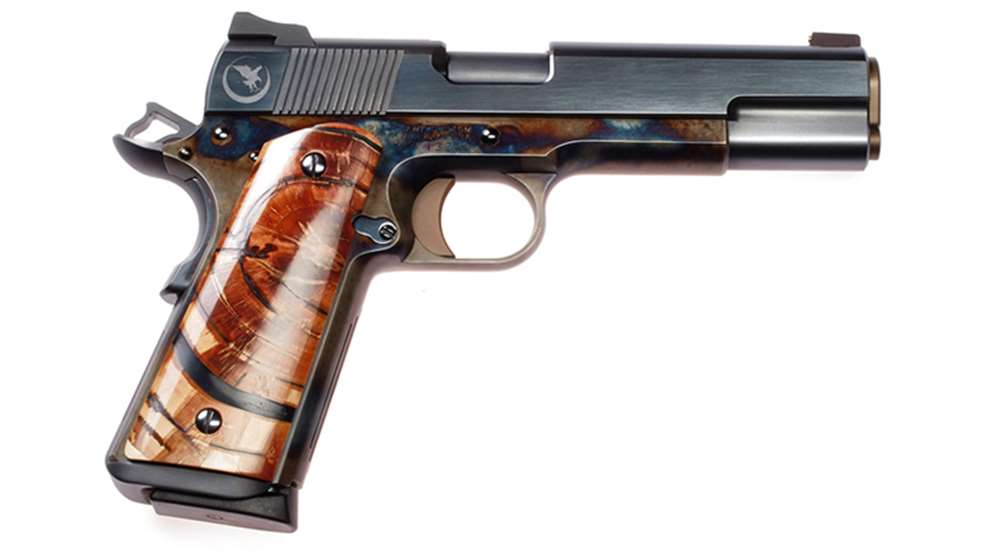 Turnbull Restoration has announced finishing collaborations with Nighthawk Custom for its 1911 pistols and with Talo Distributors on the Ruger Super Blackhawk.
"By collaborating with these companies, we are able to make our famous finishes available to even more firearms enthusiasts on a more varied range of guns," said CEO and Founder Doug Turnbull. "When I saw the excitement at the shows in Las Vegas [SHOT Show] this year, I knew we needed to launch this program fully."
Nighthawk Custom will be offering two versions of its 1911 pistols with Turnbull's unique finishes. They will form the beginning of a new line at Nighthawk known as "Very Impressive Pistols." The VIP1 pistol will feature the Turnbull casehardened polished frame, and high-polished charcoal blue slide and controls. The VIP2 features the Turnbull casehardened frame, blued slide and nitre blue controls.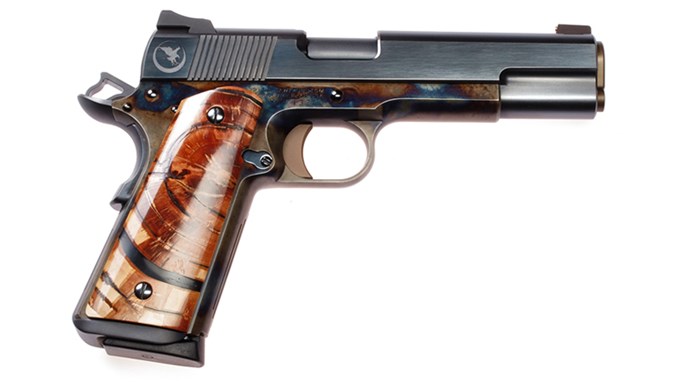 Nighthawk Custom Turnbull VIP1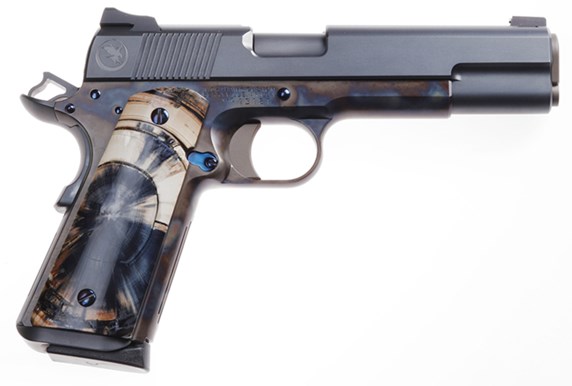 Nighthawk Custom Turnbull VIP2
Both pistols are full-featured government size 1911s including a 5" barrel, Heinie rear sights, 8 +1 capacity and a gold-beaded front sight. The VIP1 has an MSRP of $7,495 and the VIP 2 will list at $7,195. 
"What we have done with Talo is just as special," said Turnbull.  "The idea of a Super Blackhawk with our casehardening on the frame is spectacular. We worked with them to develop a special look that compliments the classic aesthetic of the gun."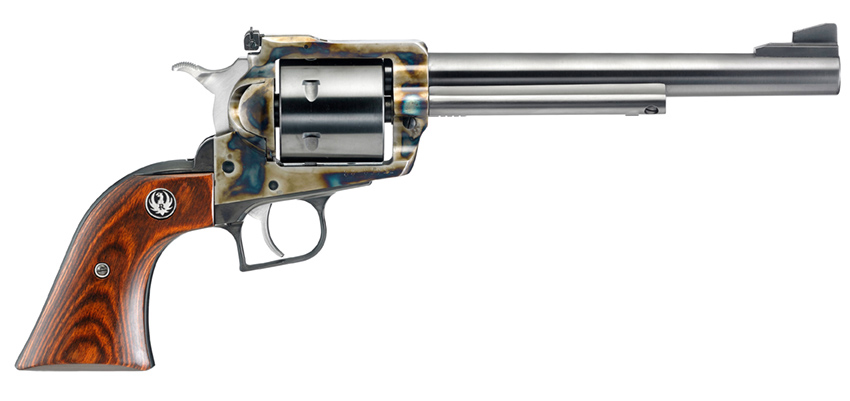 The Talo/Turnbull Super Blackhawk will first be offered in a limited run of 1,000 guns. Each of them is a fully functional Ruger Super Blackhawk featuring a 7.5" barrel, Ruger's renowned hardwood grips, adjustable rear sight and ramp front sight. These are chambered in .44 Rem Mag. and feature the famous Ruger multi-click action.
 The Super Blackhawks are available from Talo and have a starting MSRP of $995.
"We are beyond proud of these new collaborations and look forward to more of them," added Turnbull. "We intend to grab every opportunity to bring our unique finishes to the best firearms. Our customers and staff expect nothing less."
Turnbull is known globally for the ability to take even the most damaged collectible gun and return it to its original look, feel and function. They offer a line of new production firearms that incorporate the same quality look and feel as the collectibles they are famous for restoring. Also available are authentic vintage firearms of many iconic brands from private collections that Turnbull has purchased and inspected, cleaned and restored where needed.
Now in its third decade, Turnbull Restoration Co., Inc. has maintained a strong commitment to building firearms the way they used to be built. Founder and CEO Doug Turnbull is best known for his mottled color casehardening. For more, visit turnbullrestoration.com.