by
posted on December 18, 2014
Support NRA American Rifleman
DONATE
It's been a busy week over at Ruger, as the gun manufacturer announced the addition of three new offerings to its already expansive product line.
Gunsite Scout Rifle with Lightweight Composite Stock – Already available in several configurations with a black laminate wood stock, the Gunsite Scout Rifle now also comes in a lightweight, black composite stock. The new stock reduces the rifle's weight to only 6.25 lbs., shaving 12 ozs. off the weight of the laminated models. The new lightweight guns are available in two varieties, one with a matte black barrel and the other with a matte stainless barrel. Both models are right-handed firearms chambered in .308 Win. Given the lighter weight of the composite stocks, the new models feature a radial port muzzle brake fitted on 5/8"-24 threads to help tame recoil, whereas the wood models utilize a removable flash suppressor. However, the new composites do retain the stock insert system of their laminated predecessors, which enable users to adjust the length of pull on their rifle from between 12.75" and 14.25" to ensure proper fit.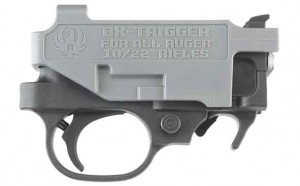 BX-Trigger for Ruger 10/22 and 22 Charger Pistol – A drop-in trigger group compatible with all 10/22 rifles and 22 Charger pistols, the BX-Trigger significantly reduces the trigger pull weights of these Ruger rimfires from a factory-standard 6 lbs. down to approximately 2.75 lbs. A complete unit designed to replace the existing trigger assembly; installation of the BX-Trigger requires no additional fitting and can be completed in minutes. Starting Dec. 19, the BX-Trigger will be available for direct purchase at ShopRuger.com.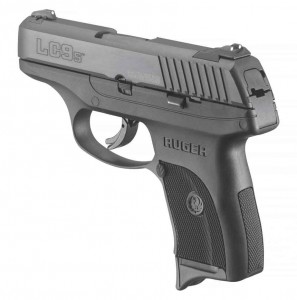 Ruger LC9s Pro – Based on the company's LC9s-a compact, striker-fired pistol chambered in 9 mm Luger-the LC9s Pro maintains almost all of the features of its parent, but without the manual safety or magazine disconnect. Designed for shooters who don't want to deal with an external safety, particularly during high-stress circumstances, the more stream-lined profile of the Pro model is also less likely to snag on clothing while being drawn. And the absence of the magazine disconnect allows the gun to be fired even when the magazine has been removed. Like the standard model, the LC9s Pro weighs 17.2 ozs., has a 3.12" barrel, an overall length of 6", a height of 4.5", a width of only 0.9" and fires from a 7-round box magazine.