by
posted on July 18, 2023
Support NRA American Rifleman
DONATE
Springfield Armory stepped into the long-range shooting and hunting bolt action market with its 2020 series in…2020. The first 2020 model, the Waypoint is available in 32 configurations chambered in four different cartridges. For 2023, Springfield is adding a new model to the 2020 line-up with the Redline, an ultralight rifle designed for backcountry hunting.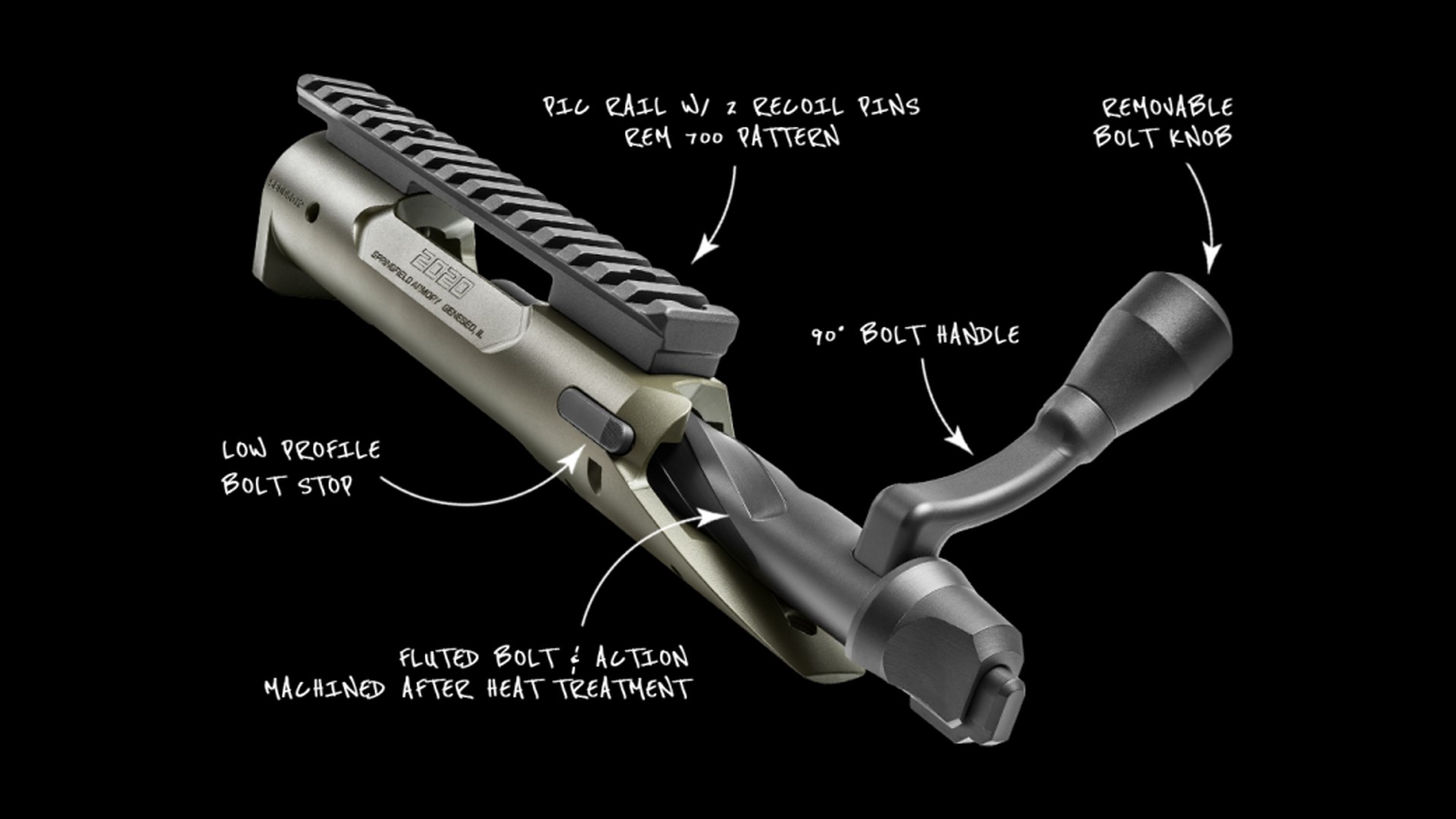 The Springfield Redline is based around the 2020 action that Springfield introduced three years ago. Image courtesy of Springfield Armory.
Like the Waypoint, the Redline is centered around Springfield's proprietary 2020 action, the extensive details of which we covered in our original 2020 review. Using the Model 700 footprint that is becoming the industry standard, the 2020 has a two-lug bolt with a 90-degree throw and uses a Triggertech trigger unit that is user adjustable between 2.5 and 5 lbs. The detachable box magazine is of the AICS pattern. In the Redline's case, they are flush-fit with a three-round capacity.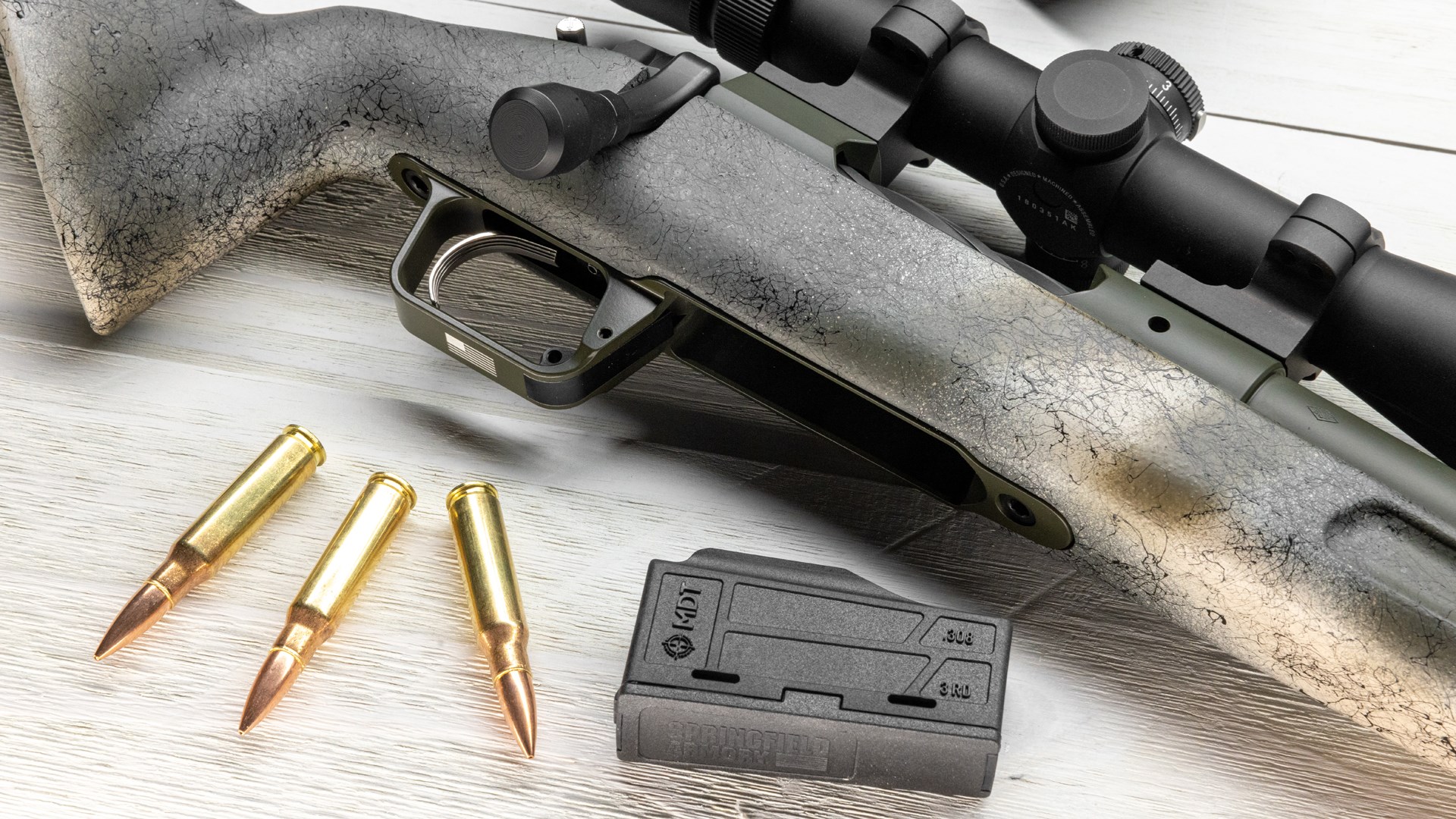 Springfield 2020 Redline rifles use an AICS-pattern detachable magazine and are supplied with a three-round flush-fit version. Image courtesy of Springfield Armory.
Where the Redline differs from the Waypoint is that it takes every possible opportunity to shed weight. The most visibly noticeable way is in its use of a Grayboe Trekker stock, with its minimalistic profile and hollowed-out butt design. The stock has an adjustable length of pull through the use of spacers and three sling swivel studs. Finished in Springfield's own olive and black webbing camouflage pattern, it weighs 28 ozs.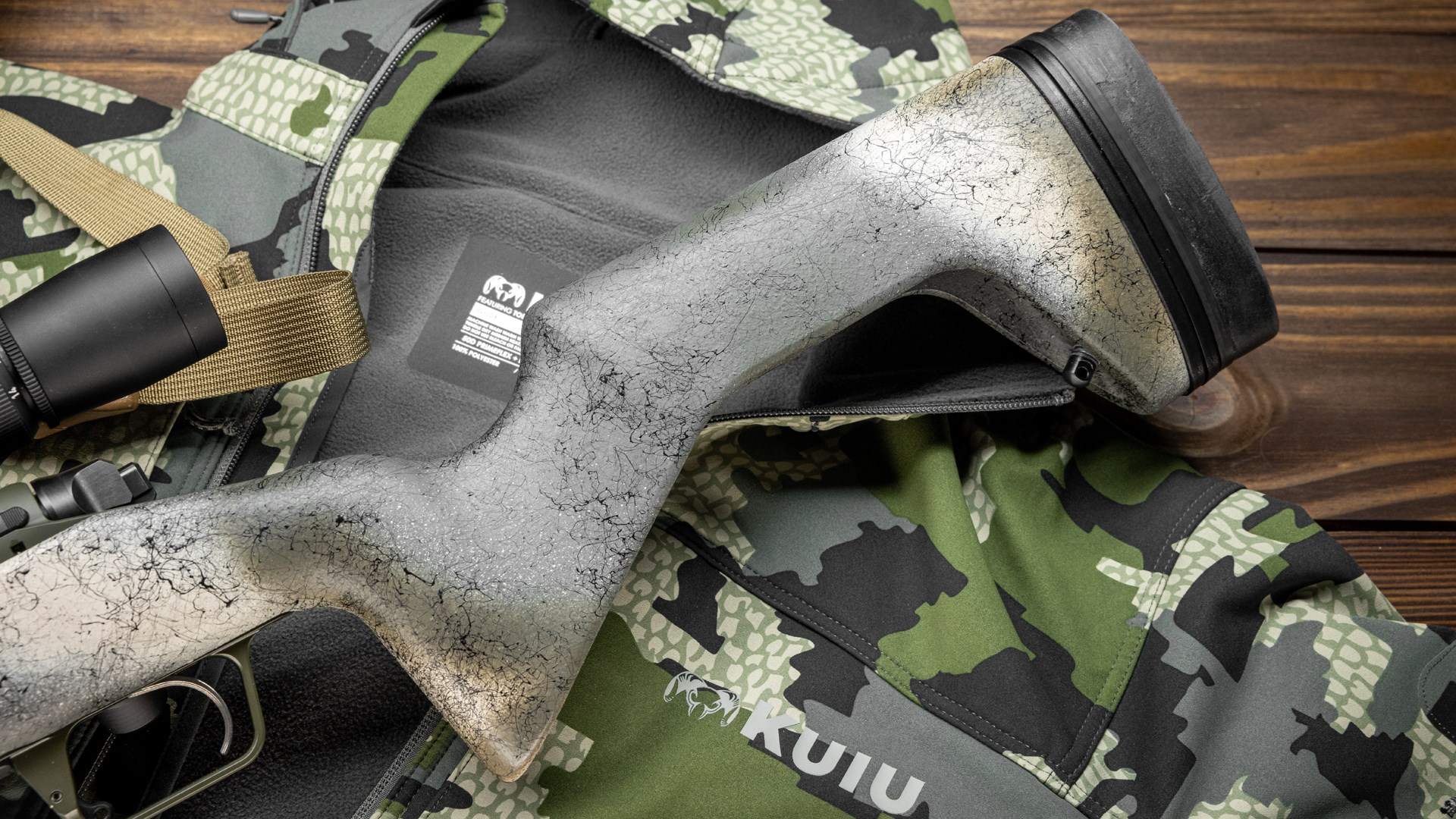 The Redline uses a Grayboe Trekker stock, which uses a minimalist profile and hollowed out butt area to keep weight down. Image courtesy of Springfield Armory.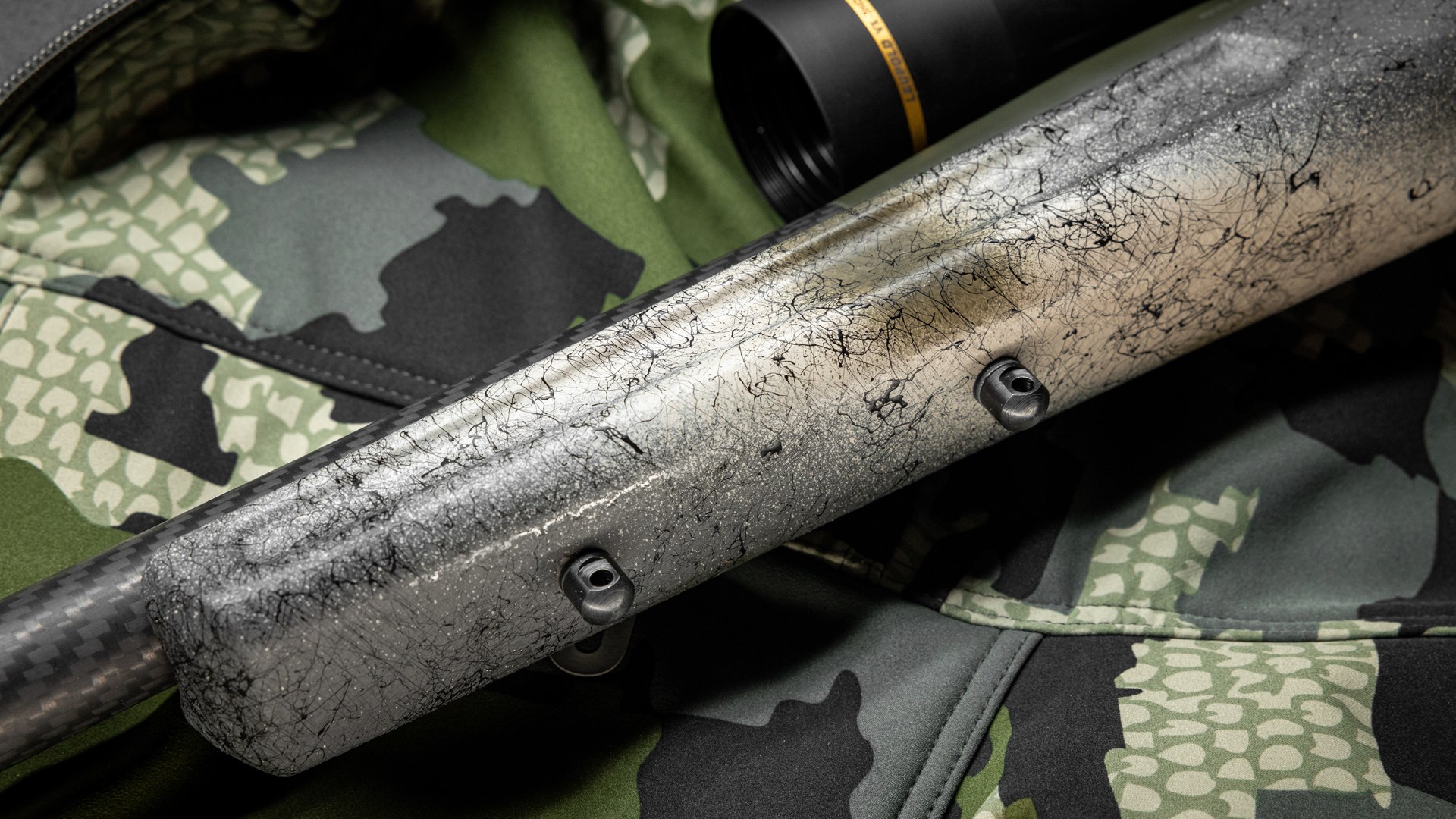 The Trekker stock features one quick detachable swivel stud in the rear and two in the front for attaching slings, bipods and other accessories. Image courtesy of Springfield Armory.
While the Waypoint offers either stainless-steel or carbon fiber-wrapped barrel options, the Redline only comes with the carbon-fiber barrels. Provided by BSF, the barrel uses a 416R stainless steel fluted match-grade "core" that is roll-wrapped under tension in carbon fiber. The result is a barrel that weighs under 40 ozs. in a 20" length. While the lightest Waypoint model tips the scales at 6 lbs., 9 ozs., Redline rifles weigh only 6 lbs. in 16" barrel models and 6 lbs., 4 ozs. in 20" barrel models.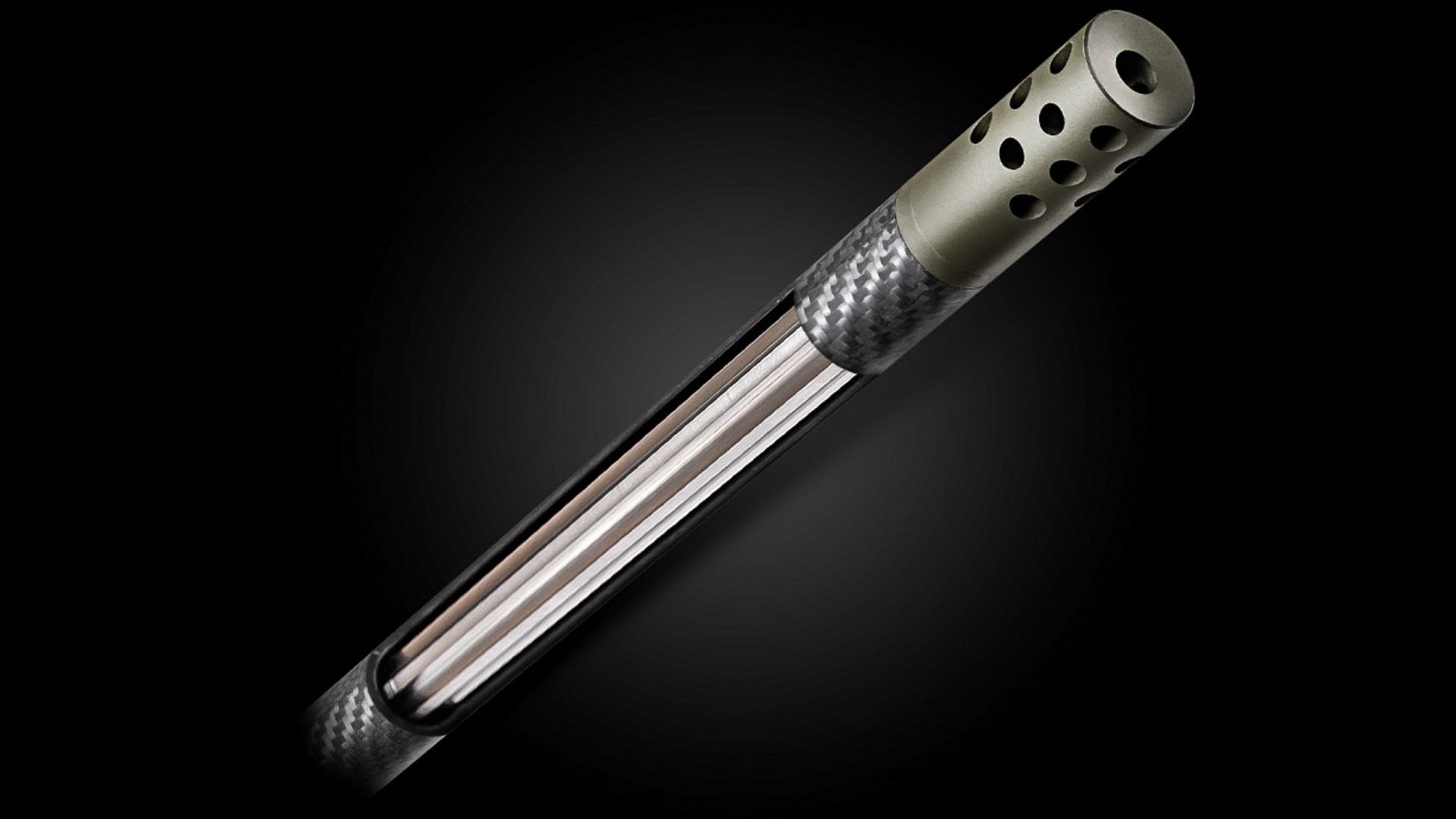 All Redline rifles use a BSF barrel that takes a stainless-steel core and wraps it in carbon fiber. Image courtesy of Springfield Armory.
The Redline is suppressor ready, with the threads under the supplied SA Radial muzzle brake of a 1/2x28 TPI pattern. Springfield and Silencer Central are currently offering a promotion where purchasers of a Redline will get a $200 discount off the suppressor of their choice to cover the cost of the required ATF tax stamp.
The Springfield 2020 Redline is designed to be a lightweight rifle for backcountry hunting. Image courtesy of Springfield Armory.
Like the Waypoint, the Redline has a .75-m.o.a. accuracy guarantee for a three-shot group at 100 yards using match-grade ammunition. Federal Ammunition offers a program through its Custom Shop for custom loads for 2020 rifles.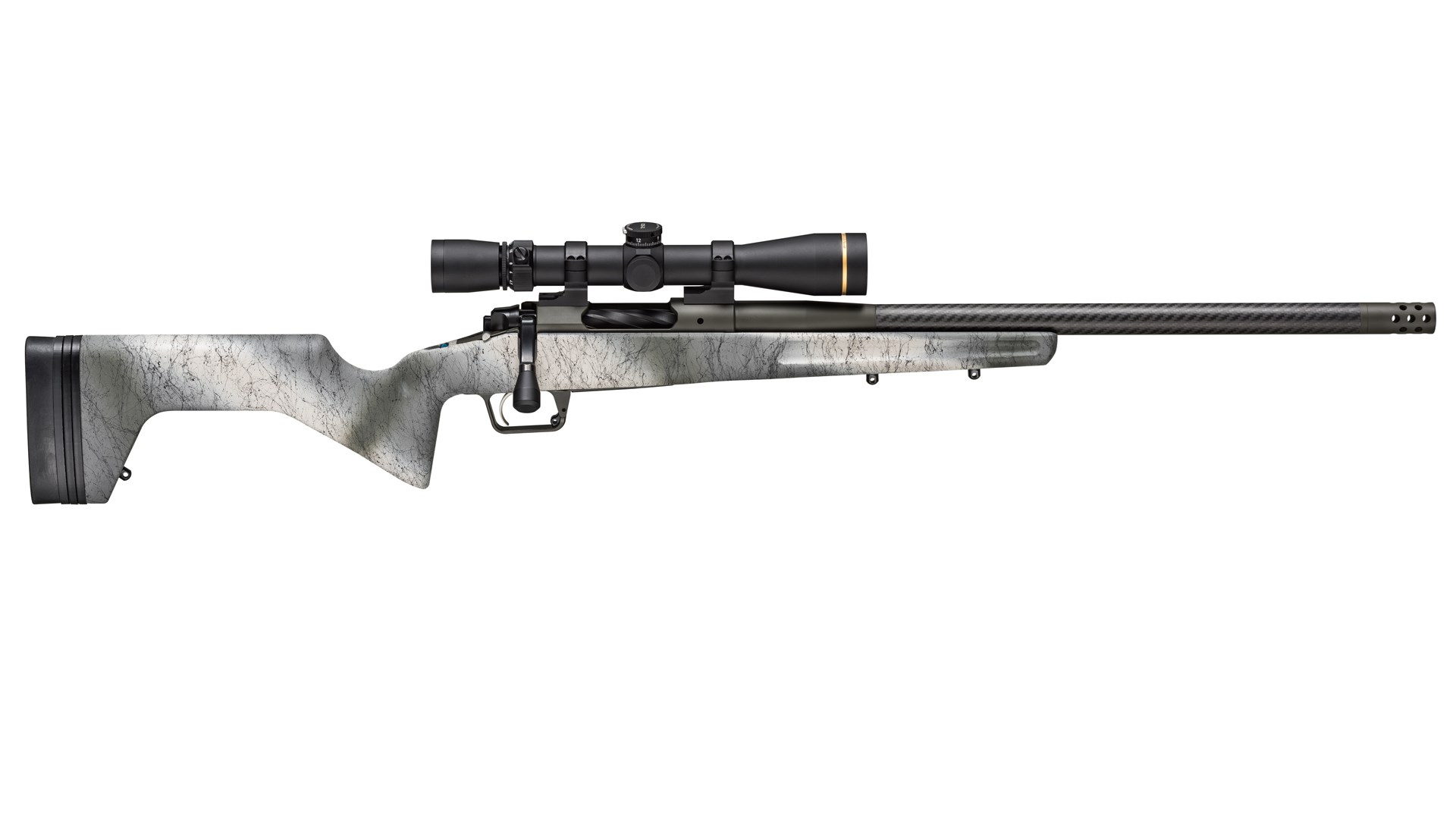 The Redline will be offered in two chamberings and two barrel lengths. Pictured is the .308 Win. Version with a 20" barrel. Image courtesy of Springfield Armory.
The Springfield Armory Redline is available in four configurations—chambered  in .308 Win. or 6.5 mm Creedmoor with either a 16" or 20" barrel. The MSRP for all models is $2,299. For more information, visit springfield-armory.com.
The Redline in 6.5 mm Creedmoor with a 16" barrel. Image courtesy of Springfield Armory.