by
posted on June 28, 2023
Support NRA American Rifleman
DONATE
The Marlin Model 1894 Classic is the third iconic lever-action design re-introduced by the recently re-established company, following the big-bore Model 1895 in late 2021 and the whitetail classic Model 336 earlier this spring.
The new 1894 will be initially offered chambered in .44 Remington Magnum with a 20.25" barrel and straight-gripped stock. The receiver, lever and trigger guard plate are CNC-machined from alloy steel forgings. The barrel is cold-hammer-forged. Its rifling has a 1:20" twist rate. Sights are an adjustable semi-buckhorn rear and hooded brass bead front. The top of the receiver is drilled and tapped for scope mounting, and the rifle is supplied with an offset hammer spur extension for use when a scope is mounted.
The under-barrel tubular magazine is loaded through a side gate in the receiver and has a capacity of 10 .44 Mag. cartridges or 11 .44 Spl. cartridges. The action has been designed to feed both .44 Mag. and .44 Spl. cartridges with equal reliability. All metal parts are finished in a satin blue. The American black walnut buttstock and fore-end are checkered. The rifle has a recoil pad and studs for quick detachable sling swivels. A cross-bolt safety is mounted in the rear of the receiver. The Marlin Model 1894 Classic has an overall length of 37.75" and weighs 6.4 lbs.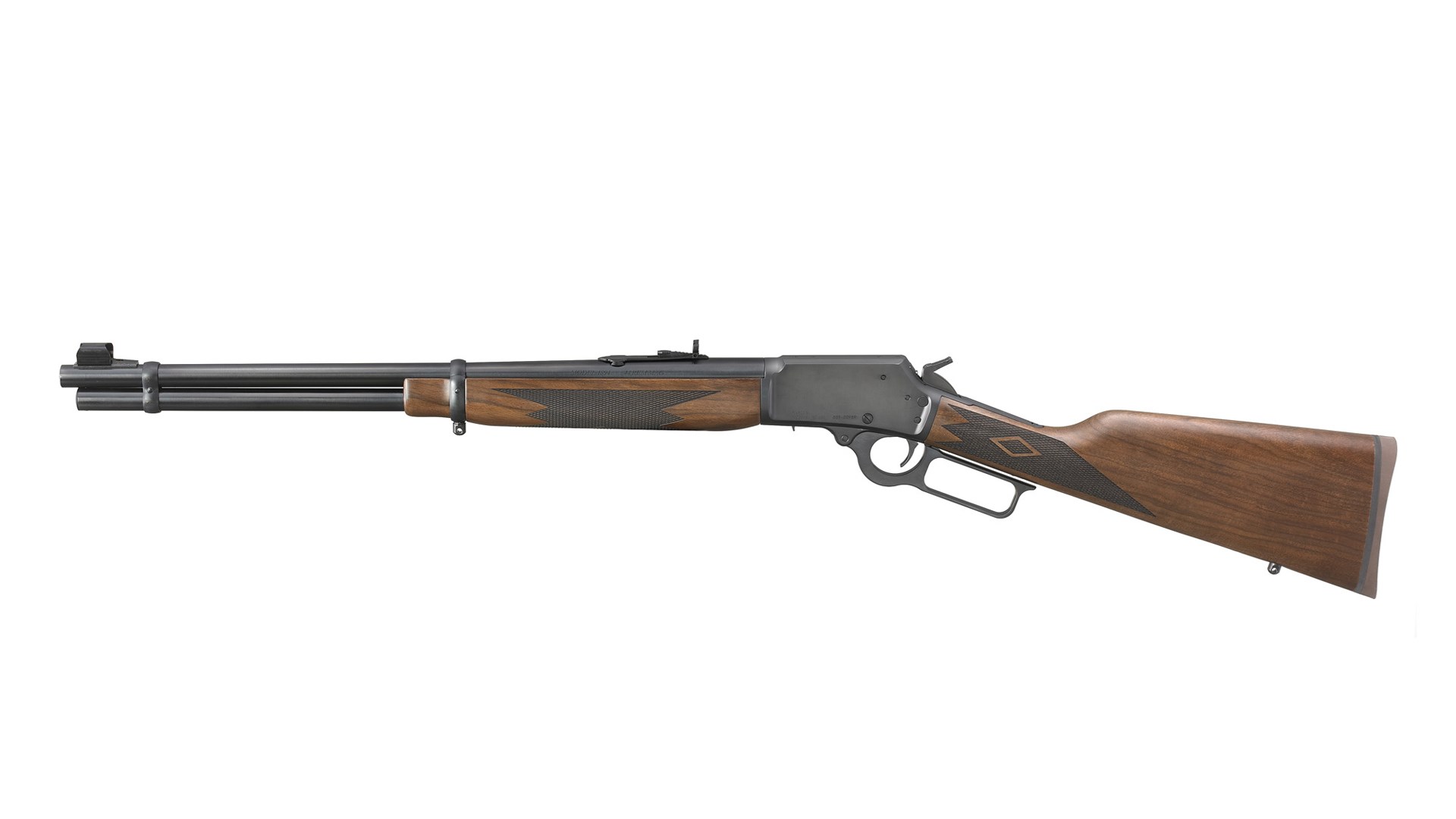 The newly re-introduced Marlin Model 1894 follows the classic lines of the model with a 20" barrel and straight gripped stock.
In its press release announcing the 1894, Marlin promises "Additional models in different calibers and configurations will be released throughout the coming year."
"Our focus continues to be on quality," stated Chris Killoy, president and CEO of Ruger, Marlin's parent company. "We remain committed to making firearms worthy of John Marlin's legacy. The fit and finish of this rifle is reminiscent of what was produced by Marlin craftsmen in New Haven, Conn., many decades ago."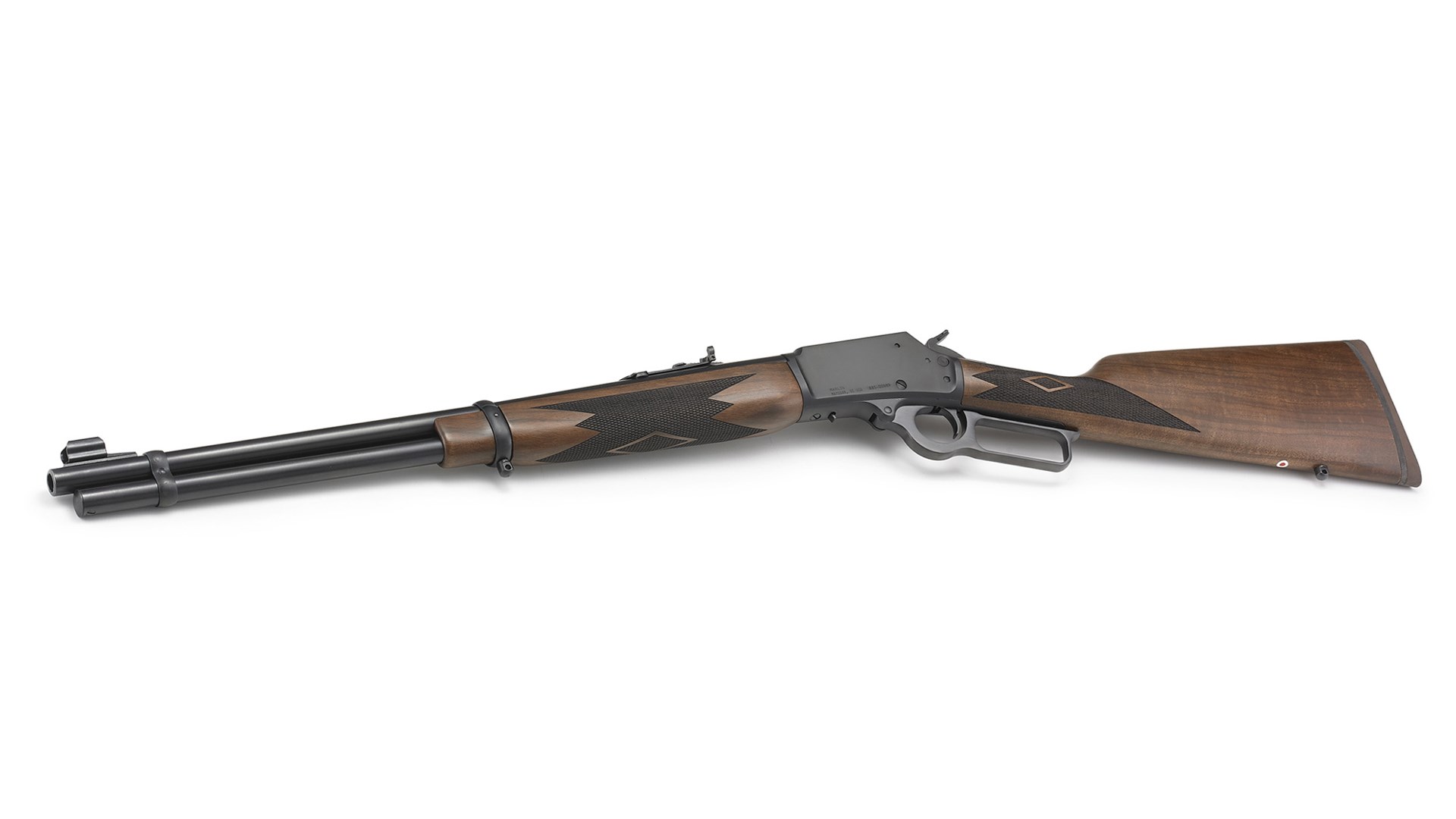 Marlin's attention to detail with the new Model 1894 includes a square finger lever and classic Marlin red and white "bullseye" inlay in the stock.  
The Marlin 1894 Classic in .44 Magnum has a MSRP of $1,239. Look for a full review of both the Marlin Model 336 and Model 1894 in an upcoming issue of American Rifleman and on americanrifleman.org. For more details on the Model 1894 Classic, visit marlinfirearms.com.