Support NRA American Rifleman
DONATE
Heritage Mfg.
has provided affordable and fun-to-shoot revolvers modeled after the famous Colt Single Action Army, and the line encompasses many different barrel lengths and finish options. New for 2021 in the company's lineup is the Heritage Mfg. Barkeep revolver, which is styled after the classic
Colt
Storekeeper's model from the late 19th century.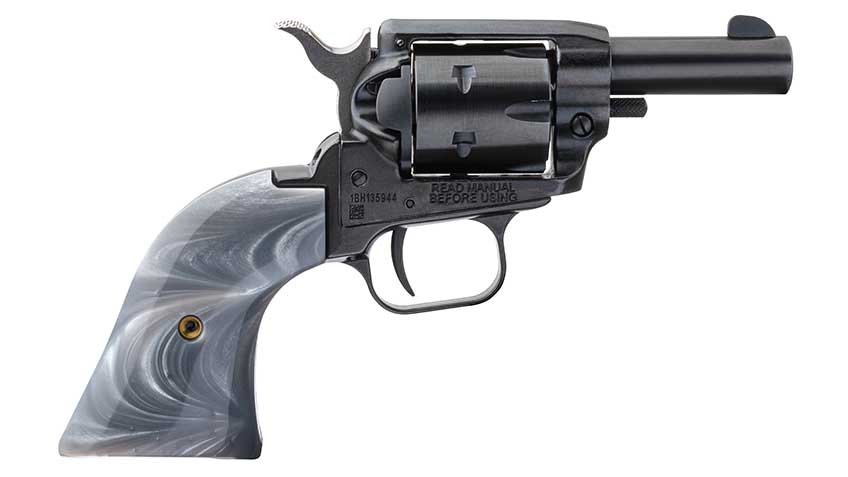 Like the Storekeeper's revolver, the Heritage Mfg. Barkeep doesn't have an ejection-rod housing attached to the barrel. This allows the barrel to be shortened for easier carry and concealment, which was the intent of the center-fire original in the 19th century. This Heritage Mfg. Barkeep features a 2" barrel and is equipped with a six-shot cylinder chambered in .22 Long Rifle. An optional .22 WMR cylinder is also available.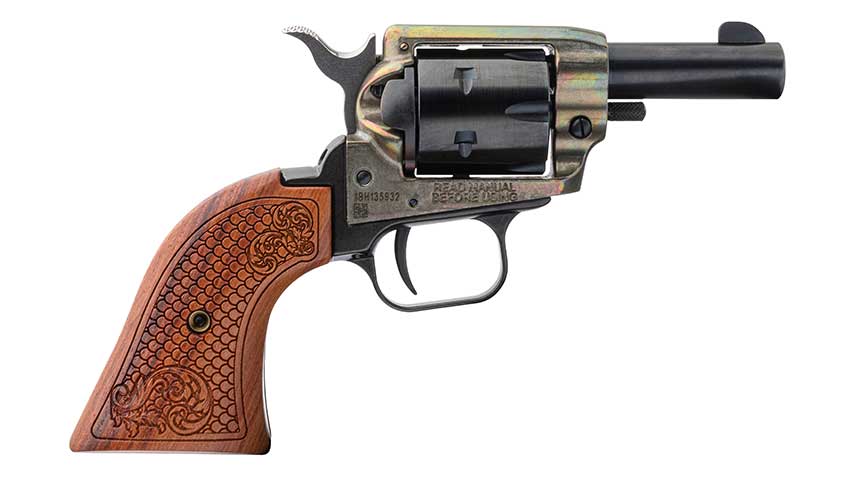 At launch, two models of the Heritage Mfg. Barkeep revolver are available, both with different finish options. One model features a simulated case-hardened finish applied to the alloy receiver, while the other is treated with a black-oxide finish. The barrels, cylinders and grip frames of the revolvers feature black-oxide treatment. The two revolvers have different grip designs, with the case-hardened frame featuring scroll-wood grips and the black-oxide frame featuring gray pearl grips.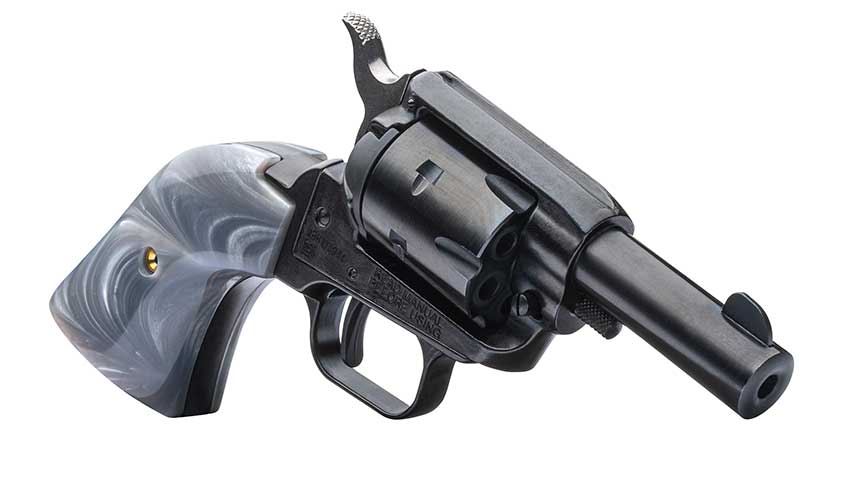 The Heritage Mfg. Barkeep's barrel is machined with a 1:10" RH rate of twist, and the gun measures 7.95" long, 4.86" high and 1.5" wide. The gun also features a manual safety located on the left side of the recoil shield, as well as fixed sights. Since the gun lacks an ejector rod, the pistol ships with a metal dowel that allows users to manually remove spent cases from the front of the cylinder. A knurled push-button release located on the forward part of the frame also allows users to quickly remove the cylinder axis pin and slide the cylinder out from the frame for easy reloading.
Suggested retail pricing on the Heritage Mfg. Barkeep revolvers starts at $160.61 for the case-hardened model, while the gray-pearl model retails for $189.39. For more information, visit
heritagemfg.com
.