by
posted on January 28, 2020
Support NRA American Rifleman
DONATE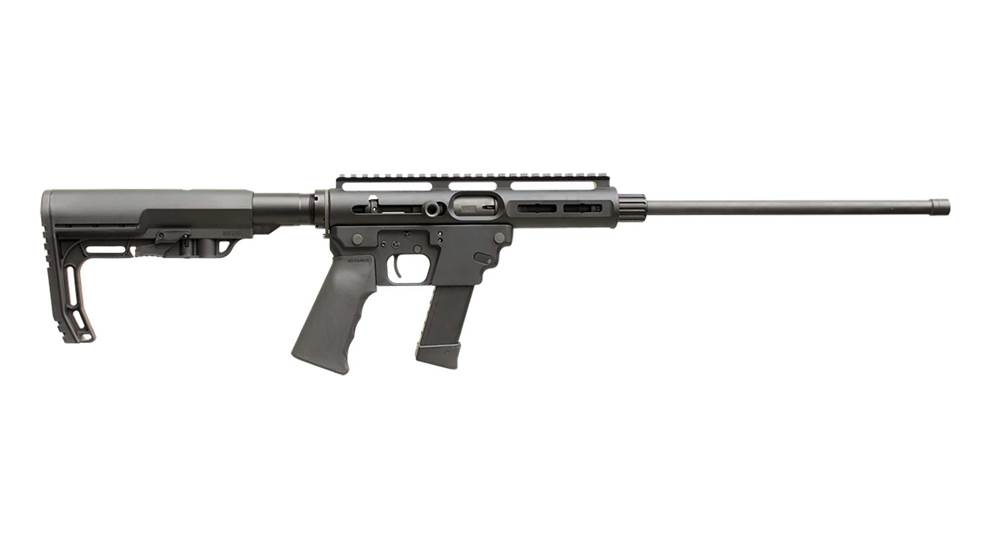 Known for its lineup of lightweight, semi-automatic Aero Survival Rifles, TNW Firearms expanded its product offerings in 2020 with the company's 9 mm LTE. Billed as the "Lightest 9 mm semi-automatic takedown carbine available," the TNW 9 mm LTE requires no tools for disassembly or reassembly, and the ultra-portable design makes it a great option for emergency packs or easy range transport.

Like all of the company's Aero Survival Rifles, the rapid take-down design of the LTE makes it easily accessible and assembled in a survival situation, and since the LTE weighs less than 4 lbs., it can be stashed into a survival bag with ease. The LTE is similar in appearance and manual-of-arms to the popular AR-15, feeding from detachable, Glock-pattern magazines. The carbines function through the use of a simple blowback operating system, and part of the light weight comes from the compact, aluminum-alloy construction of the carbine's upper and lower receivers. Though the gun bears several similarities to the AR, it's a unique design that's built from the ground up to be more compact and lighter while still offering a reliable, dependable defensive carbine when needed.

Standard-pattern Aero Survival Rifles offered by TNW Firearms are available in a wide range of calibers, including 9 mm, .357 SIG, .40 S&W, .45 ACP, .460 Rowland and 10 mm Auto. All these standard models feature a removable barrel and bolt assembly that allows for quick caliber changes between similarly sized rounds. However, the LTE Carbine is developed with specially lightened parts that are not interchangeable with other components in the TNW Firearms lineup in order to reduce the overall weight of the gun.

Each TNW Firearms 9 mm LTE Ultralite carbine is equipped with a 16.25" barrel complete with a 1:10" twist rate. When assembled, the overall length of the carbine measures between 29.5-33", depending on the stock extension. When broken down for storage and transport, the overall length can be reduced to 17.25". Each carbine ships with a single Glock-style magazine, and the suggested retail price on the gun ranges from $799 to $899, depending on options selected. TNW Firearms plans to start shipping the LTE Ultralite in February 2020. For more information, visit tnwfirearms.com.