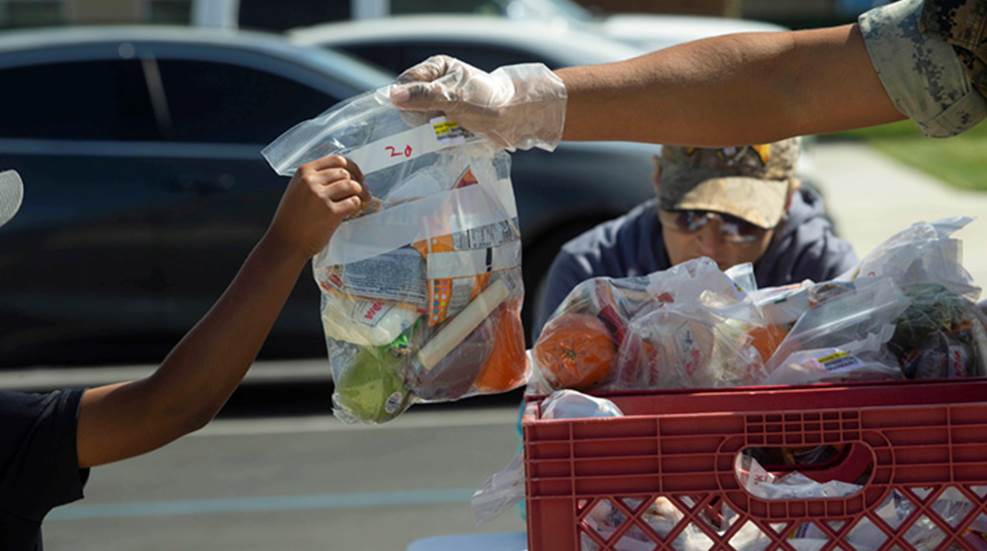 The U.S. military response to the COVID-19 pandemic is a shining example of the dedication, sacrifice and preparedness deep in the men and women who serve in our Armed Forces. More than 1,000 of those who specialize in medicine and support systems have already deployed to stand on front lines in New York City. This included Fort Bragg's 44th Medical Brigade, which deployed a few weeks ago.

There are troops in New Orleans, Washington and California. They have joined civilians already engaged there and elsewhere, fighting to save our way of life and American lives.

The media often overlooks other troops working tirelessly behind these scenes, doing good deeds and performing critical work far away from the limelight. Here are a few examples we uncovered while searching the Department of Defense media website recently.

Parachute riggers stationed at Joint Base Lewis-McChord, WA, are sewing surgical masks. The group photographed on the DoD site is assigned to duties for the 1st Special Forces Group Support Battalion.

There are entire teams assembling testing kits, trimming facemasks, inventorying supplies and loading planes with gear. Each duty is critical to the operation of their deployed comrades working at the pandemic's hotspots, often hundreds of miles away.

Closer to the epicenters, National Guardsmen assembling and making hospital beds inside the Los Angeles Convention Center on March 29 escaped media mention. None of the 500 Soldiers from Fort Carson, CO, and Joint Base Lewis-McChord, WA, made the front page, despite the fact they set up an entire field hospital at CenturyLink Field Event Center in Seattle, WA, on April 1. Sure, you might've seen the hospital's construction in an article, but probably it probably didn't mention the number of sheets folded and beds made by the troops.

Food banks are being stocked and manned by our military. Meals are delivered to people in quarantine. And, on March 20 Marines from Camp Pendleton, CA, handed out food to lunch-program-qualifying youngsters at risk of missing that meal while school is out (above photo).

Many of these stories haven't been covered by the mainstream media, but they are examples of how our military servicemen and women are working to keep people safe during this unprecedented epidemic.