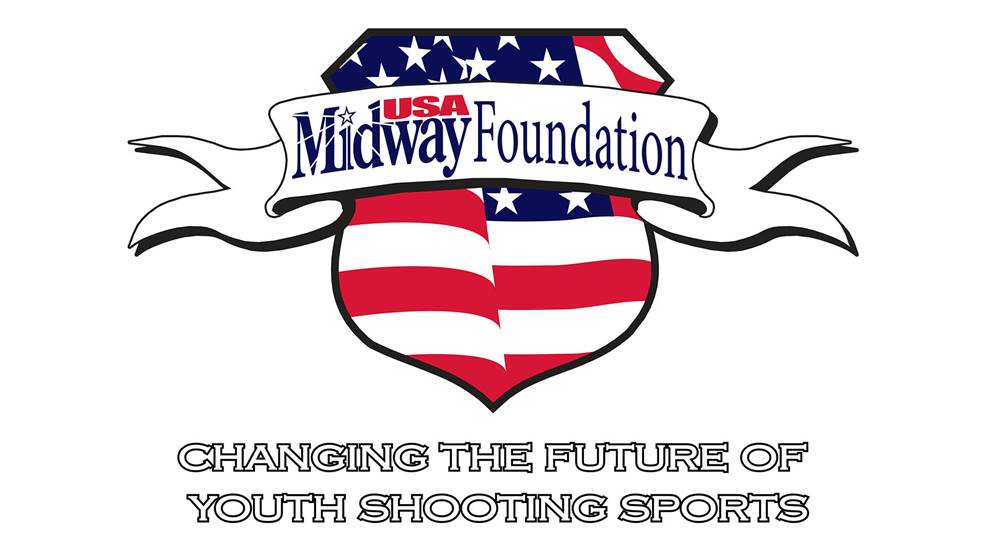 MidwayUSA Foundation provided cash grants recently, for the second year in a row, to aid ranges across the country improve and provide more youth shooting sports activities. This year, 47 grant recipients received $750,000, cumulatively.
These competitive funds provide the opportunity for youth shooting teams to work with their existing ranges on improvements and expansions. Both the dollars paid, and the recipient count, have increased since last year's grant cycle. The awarded grant funds will add approximately 1,581 additional youth shooting events across the country.
Ed White, Founder of Metal Madness Shooting Sports Association, is one of this year's Range Development Grant recipients. "I am proud to announce that with the help of MidwayUSA Foundation we will be adding a SASP (Scholastic Action Shooting Program) eight and a half lane range this summer," he said. "We will begin construction on the range after the SASP Nationals in July, and I have been working with Rick Leach, National Director of SASP, to put together a SASP regional match along with some invitational matches this fall and next spring. "
Along with additional youth shooting events, MidwayUSA Foundation's Range Development grants will increase capacity, allowing 22,000 more athletes to participate. "A fundamental need of a shooting team is a place to shoot, and it is exciting to have the opportunity to fulfill another need in the world of youth shooting sports through our Range Development grants," said MidwayUSA Foundation Executive Director G. Scott Reynolds.
In addition to the Range Development Grant Program, MidwayUSA Foundation holds endowments for nearly 2,800 youth shooting teams and more than 70 state and national youth shooting sports organizations through agency and donor-designated endowments. These organizations coordinate and conduct youth shooting events for more than 125,000 shooting sports athletes. MidwayUSA Foundation's next Range Development grant cycle opens Feb. 1, 2023.