Support NRA American Rifleman
DONATE
Gallery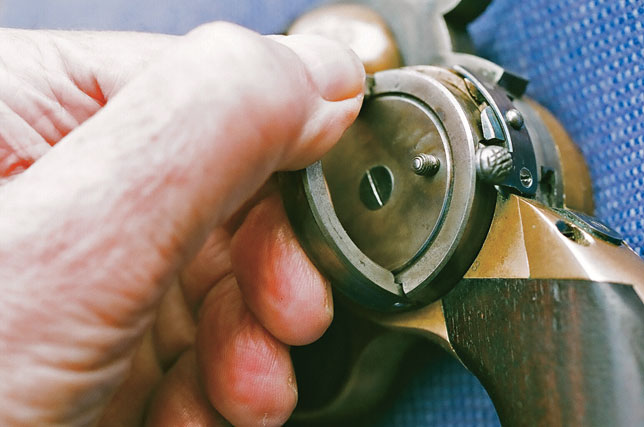 Clock-Type Spring
Patented during the Civil War, the Mershon & Hollingsworth mechanism involved a clock-type spring wound with a fold-out handle.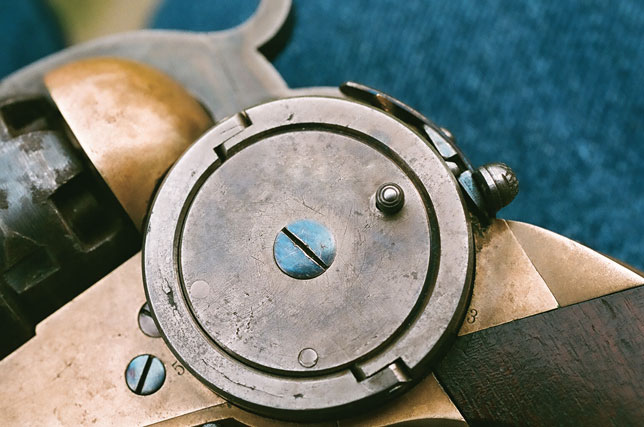 Normal Fire
The button on the winding plate is a lock-out latch that allowed "normal" revolver operation.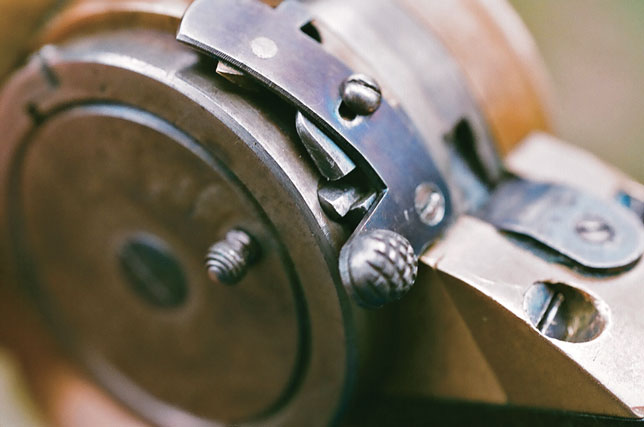 Hammer Block
A manual hammer-block latch prevented the hammer from cocking while the spring was being wound.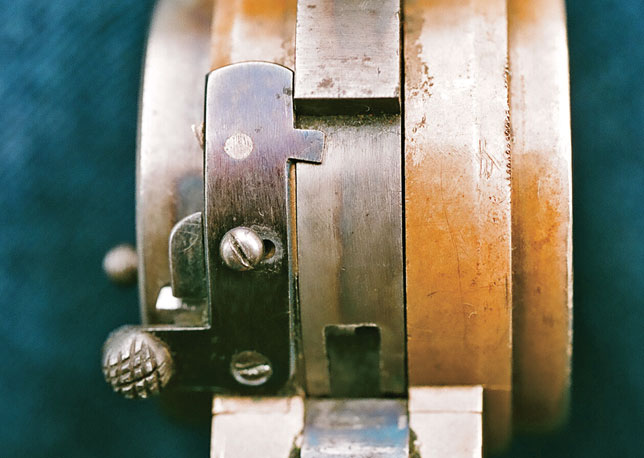 Assembly Button
A small tab on the latch engaged a step on the hammer. Note the hand-checkering on the latch assembly button.