by
posted on November 23, 2021
Support NRA American Rifleman
DONATE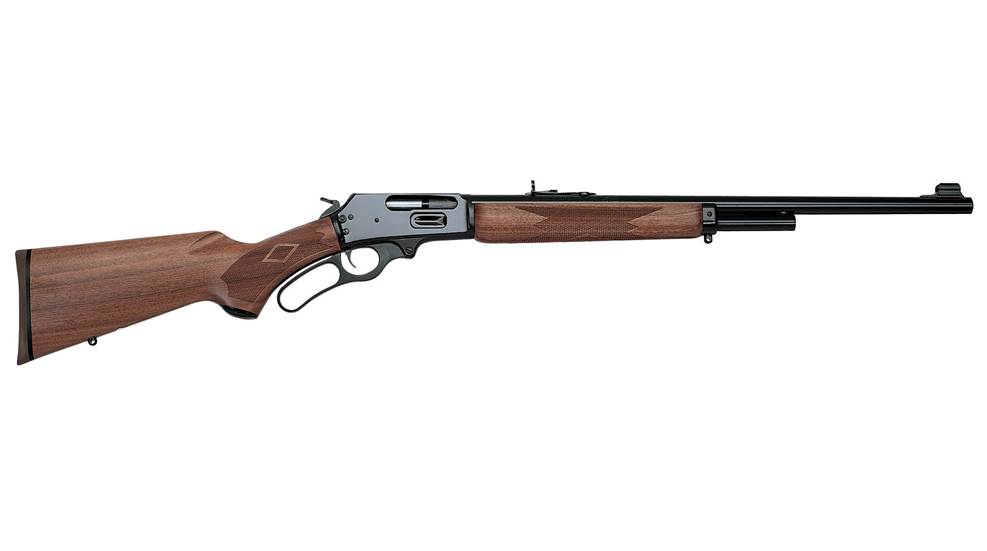 Comments made during Ruger's quarterly report conference call, which took place the first week of October, indicate Marlins are scheduled to be back on the shelves during the holiday season. The current supply and shipping environment could alter the timing, but enthusiasts interested in getting one of the first produced after the brand's resurrection by one of the industry's foremost shouldn't procrastinate.
"So we're planning a mid-December launch of the Marlin product line," Ruger Chief Executive Officer Christopher J. Killoy commented. "…[I]t'll probably be less than the market wants. In fact, I'm sure based on the overwhelming demand we've seen from consumers and retailers, I'm sure it will be fewer guns and fewer SKUs than the market wants, but we will launch it probably on or about December 15, somewhere in that time period, begin those shipments to distributors."
The earliest offering will be a classic, too. "The first sample that I saw came off the line a few weeks ago and it was a beautiful model, 1895 in 45-70 caliber and it just looked gorgeous," Killoy said. "So we're very excited about that and we are on track to that into Q4 launch."
As for finding any available in mid-December, he cautioned, "And again I expect there'll be lots of calls and e-mails in…looking for more Marlins because the first samples frankly, were just outstanding." The above image is an 1895 from the company's 2006 catalog, and likely doesn't represent the first ones scheduled to appear.
One caller asked if the Ruger name will appear anywhere on the new Marlin firearms. "No, it won't be. We're going to maintain the Marlin brand. We're very proud of the Marlin brand and its history. We've got a couple of things. I think Marlin collectors will be very excited about as far as how we will configure the serial numbers," Killoy responded. "Some minor changes that we think collectors will enjoy seeing but maintaining that Marlin legacy and the great things about Marlin, particularly the Sapphire lever action guns with some—what we think are some great enhancements. So more to come on that, but we're very excited about it. We've got a good team of operations and product and marketing folks working on that rollout and I think we're going to have fun with."