Support NRA American Rifleman
DONATE
Some of the most popular handguns from Taurus USA in recent years are the company's GX4 and TX22, and unlike many of Taurus' offerings, these guns have been designed in the USA and are being built stateside at the company's facility in Bainbridge, Ga. Watch our "American Rifleman Television" feature segment above to learn about how these pistols are made.
"For years, Taurus has been steadily improving its concealed-carry offerings, going from the G2 to the G3 to now the GX4," American Rifleman Executive Editor Evan Brune said. "The GX4 is the most advanced concealed-carry offering from Taurus to date, and they're building them right here in Bainbridge, Ga. We're going to go inside and take a look at how these guns are made, along with all the back-end work that they do to make sure that it is ready for you to carry."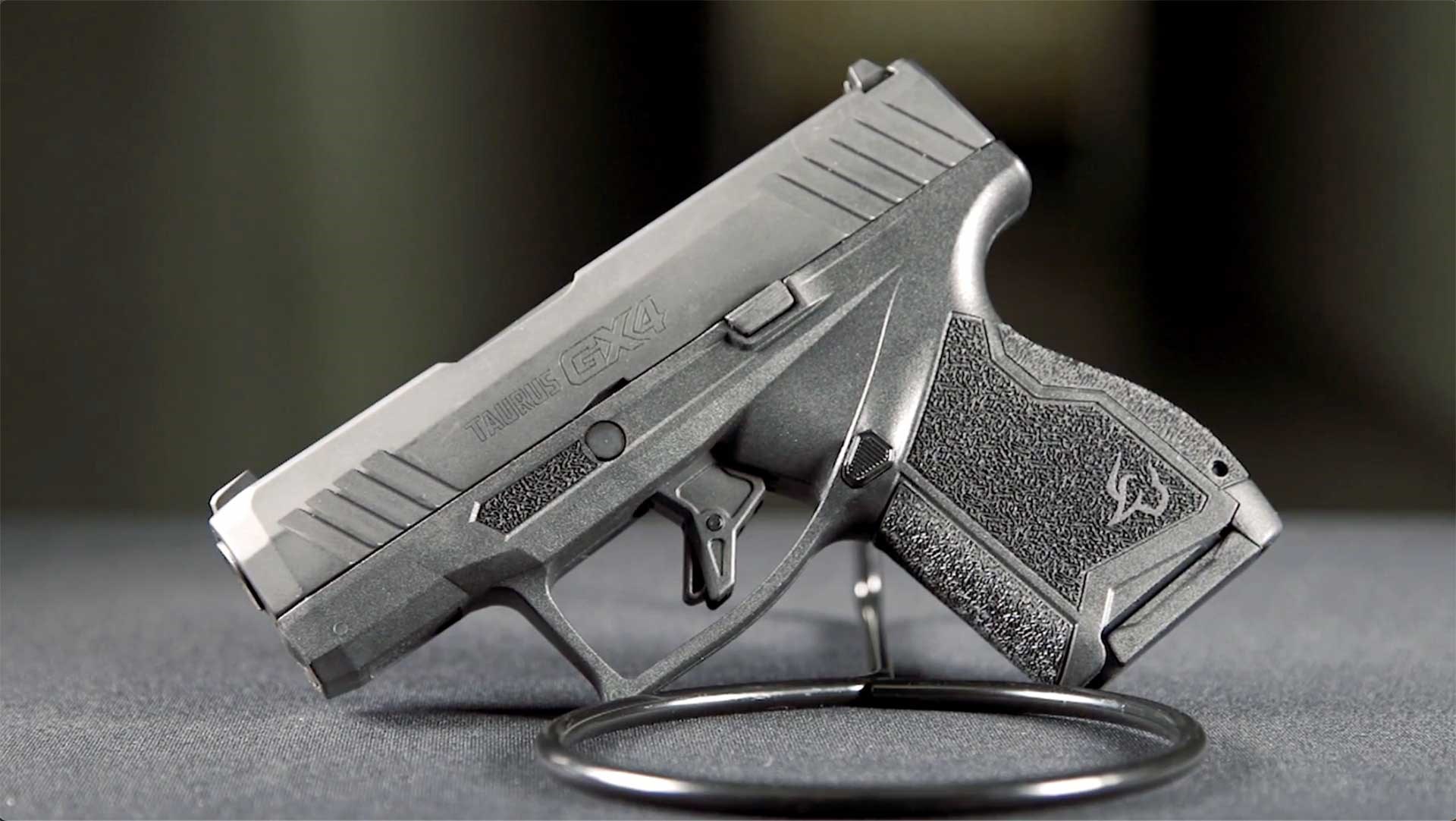 Aside from being built in the United States, the Taurus GX4 is an entirely new platform for the company, and it's aimed directly at the popular marketplace of micro-compact pistols. Rather than being built upon pre-existing Taurus handguns, the company decided to start fresh with its GX4 design.
"Taurus has been making concealed-carry pistols for a long time, what we call our G Series, the G2c, the G3 product lines have evolved over time, and really, we've been improving those products and coming out with new generations of them for the last 10 years or so," said Brett Vorhees, president and CEO of Taurus Holdings, Inc. "The GX4 is not at all an evolution of that product line. It's actually a ground-up development. What we were really focusing on was simplifying the pistol, so it has almost half the components as the G3 product, and then also, we wanted to achieve excellence in the design. So going after that micro-compact market, which is really what everyone is looking for today, we designed this pistol to be the best in class in every aspect."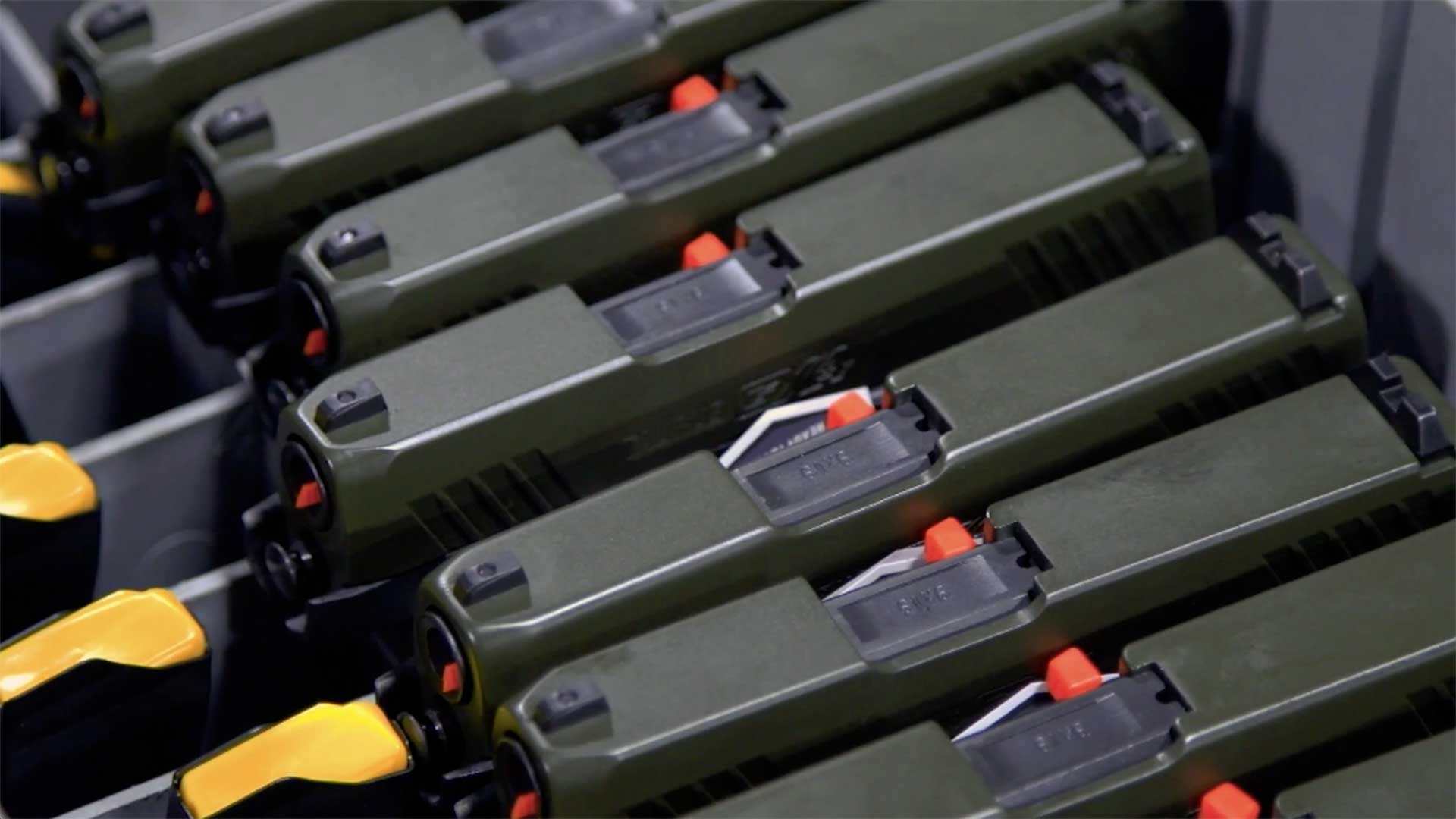 In terms of its features, Taurus engineers designed the pistol to keep pace with other micro-compacts in terms of magazine capacity, but it also stands out for its customizable grip frame, which includes an interchangeable backstrap that allows consumers to fit the gun to their hand.
"The Taurus GX4, when you look at the micro-compacts and the purpose of a micro-compact, you look at a 11+1 count on the ammo capacity on the flush mag, which is crazy. It's one of the highest on the market, round-count-wise, on the micro-compact, so a really key feature there," said Cody Osborn, marketing director of Taurus Holdings, Inc. "You look at the combination of the great trigger that's on the GX4 and then the grip that's on it and being able to kind of fit that grip to you, when you get out on the range, there's a very small, if any, decrease in performance compared to a full-size gun."
In a similar vein, developmentally, Taurus also started from the ground up on its revolutionary TX22 rimfire handgun.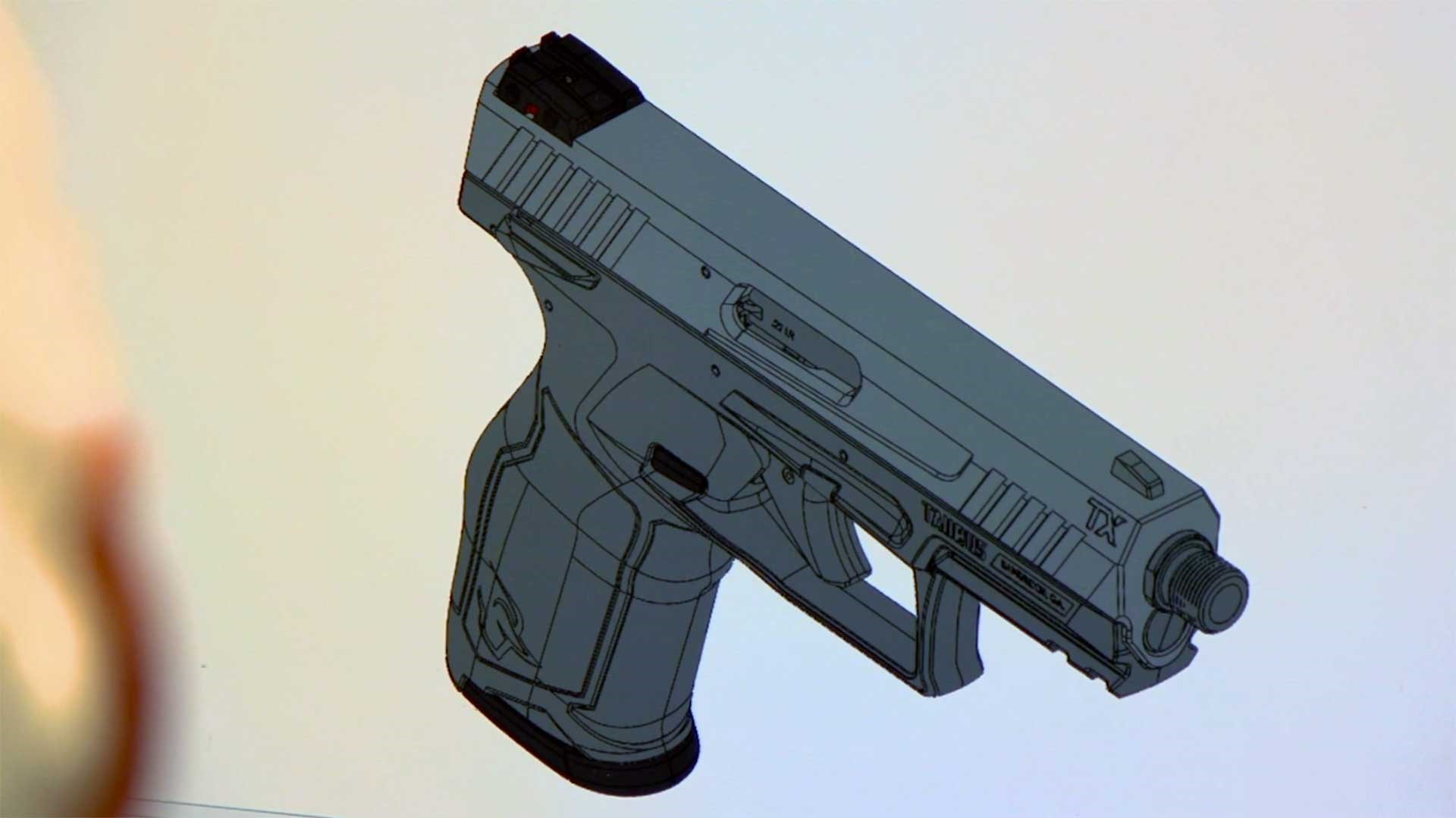 "When we developed the TX22, we wanted to focus on what the U.S. consumer was looking for in a rimfire pistol, and we wanted to take a little bit of a different approach to how we designed the gun," Vorhees said. "So we started off with our engineering team here in the U.S., and we started from scratch, basically, so there's no real common components with this gun and anything else we've done in the past."
In designing an entirely new semi-automatic .22 Long Rifle-chambered handgun, Taurus USA faced some incredible hurdles, given the difficulties associated with the .22 round and the heavy use these guns often see.
"A semi-auto .22 LR is incredibly difficult to make. Anybody that gets into manufacturing that makes these guns, any other manufacturer out there that sells those understands that," Osborn said. "From a consumer perspective of how many rounds are going through these things, how dirty the ammo is, there's so many problems, and customer service is usually just riddled with issues with .22 LR. With the TX22, there are just no issues. It just runs, and everyone that shoots it just ends up loving it, and when you look at that whole gun, it started from nothing, and it was a whole new gun, a new market for Taurus."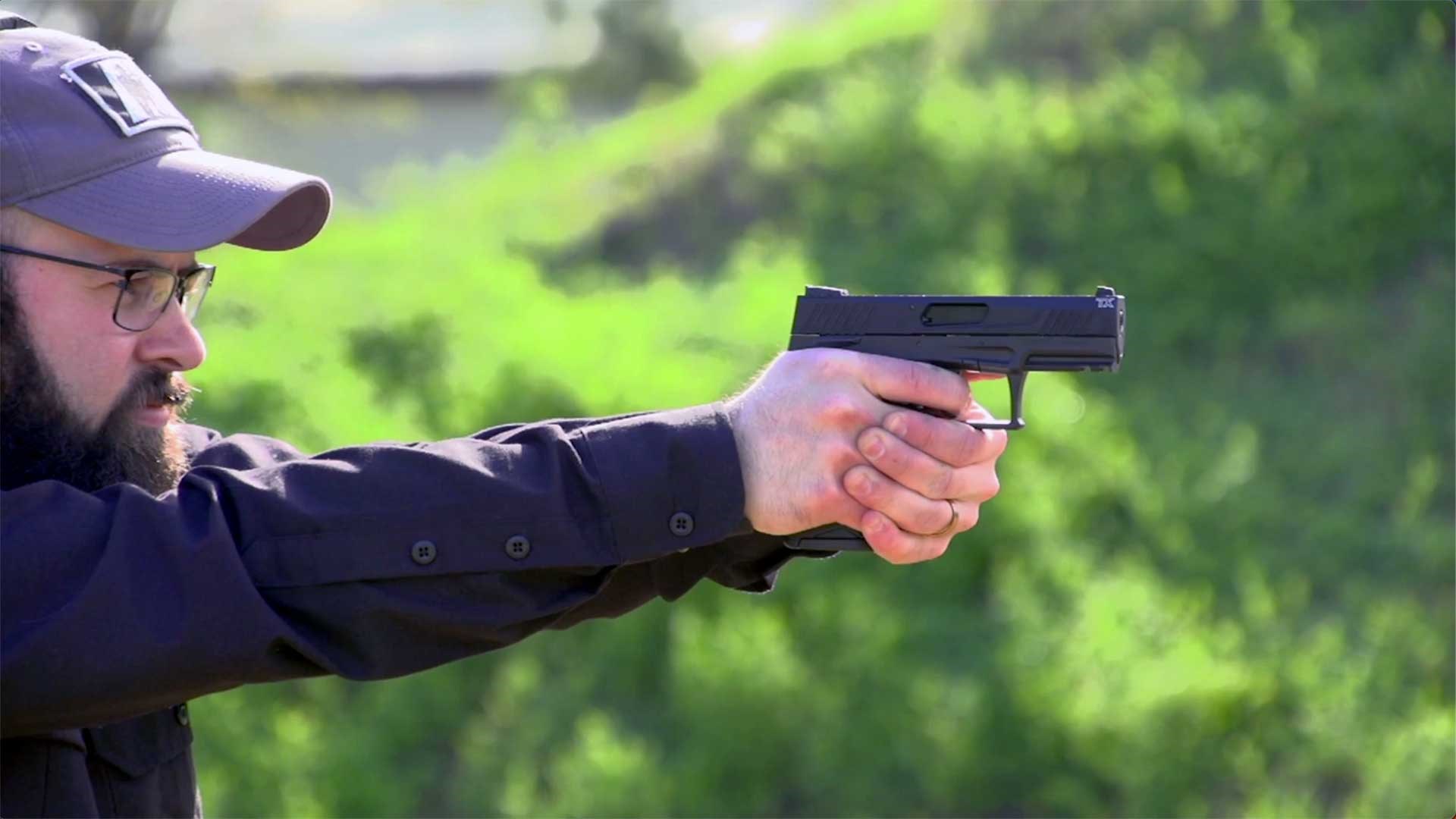 To watch complete segments of past episodes of American Rifleman TV, go to americanrifleman.org/artv. For all-new episodes of ARTV, tune in Wednesday nights to Outdoor Channel 8:30 p.m. and 11:30 p.m. EST.