Support NRA American Rifleman
DONATE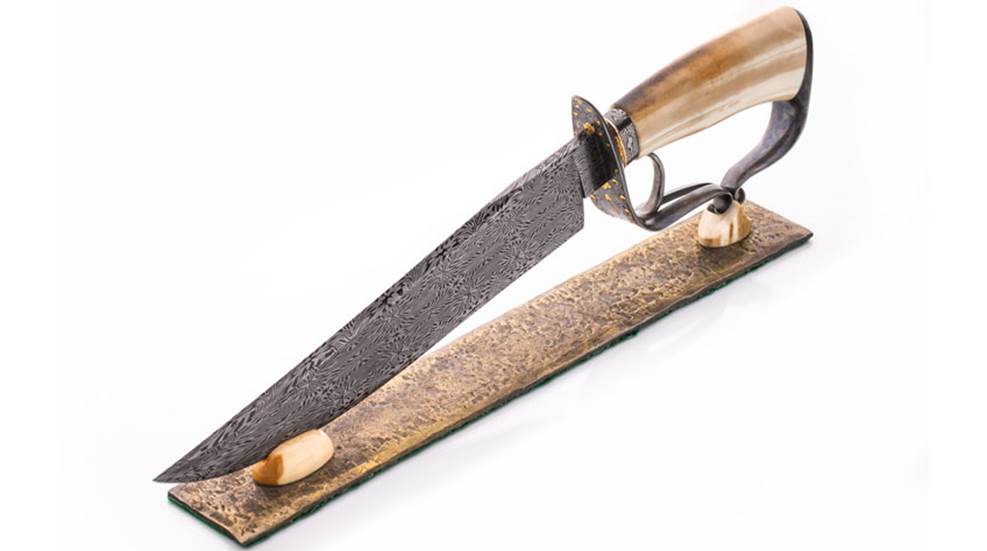 Freedom's Steel VIII—Ribbons of Liberty Bowie
, an ornate Damascus blade crafted by American Bladesmith Society master bladesmith David Lisch, has been donated by Knife Rights to the NRA-ILA auction at the 2019 NRA Annual Meetings & Exhibits in Indianapolis, Ind. Knife Rights is a knife advocacy organization similar in purpose to the NRA.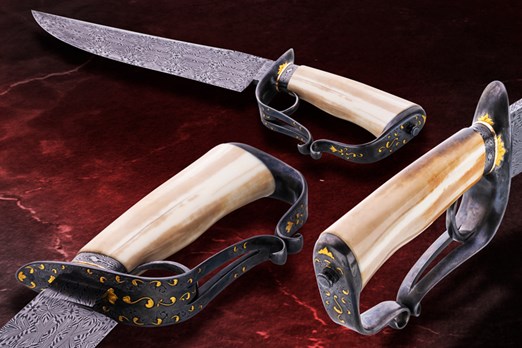 "

"Our Second Amendment freedoms have never been at such risk as they are today. We must all be active and united defenders of our rights and freedom or we will see them taken from us," 

said Knife Rights Chairman and Founder Doug Ritter.

 "Knife Rights and the NRA have a common interest in protecting our civil rights and specifically the right to own and use tools appropriate for self-defense. Knife Rights is proud to assist the NRA in protecting these rights," he continued, adding, "We are sincerely grateful for the support provided to us by NRA-ILA as we fight the second front in Defense of the Second Amendment."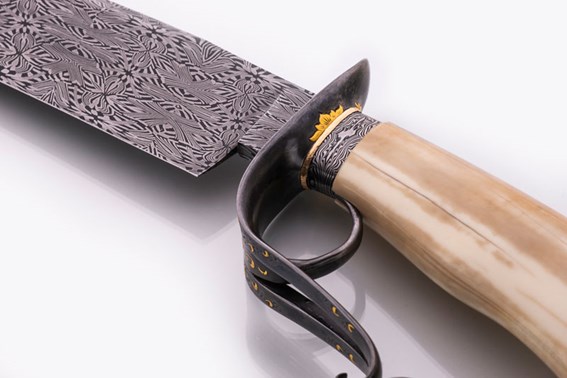 Called "the second front in defense of the Second Amendment" by NRA leaders, Knife Rights was formed in 2006 as a grassroots organization dedicated to preserving the rights of America's knife owners. Since then, it has played a substantial role influencing public policy regarding knives, helping to pass 29 pro-knife bills in 21 states

between 2010 and 2018

, and stopping anti-knife bills in eight others.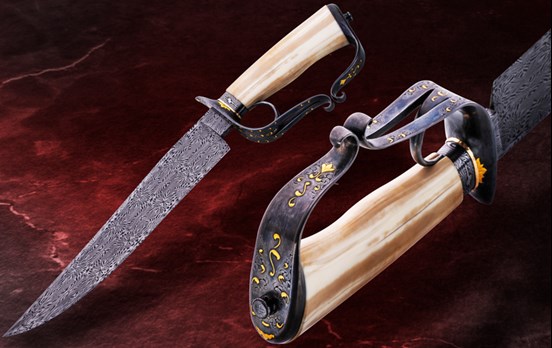 The name—Freedom's Steel VIII—Ribbons of Liberty Bowie—directly references the ribbons of liberty that run through America, binding Second Amendment advocates together in the fight to preserve freedom. David Lisch, its creator, has forged his signature Split Ring D-Guard Bowie in a unique "Ribbons of Liberty" Mosaic Damascus pattern, developed and produced just for this particular blade. After creating the Mosaic Damascus from alternating layers of 1080 & 15N20 high-carbon steels, Lisch forged the blade, ground and heat treated it before finishing it.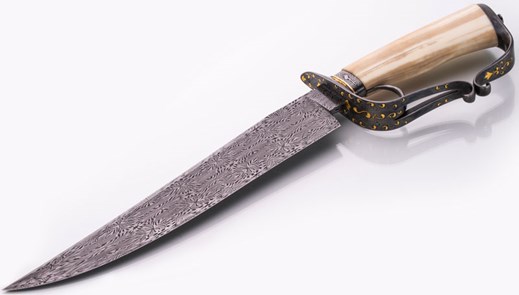 Measuring 16 3/4" from finial to tip, Freedom's Steel VIII—Ribbons of Liberty Bowie's 11 1/8" long by 1/4" thick blade is as beautiful as it is functional. Firearms Engravers of America master engraver Layne Zuelke has executed his signature style of American Scroll that he developed with influences from both modern masters and ancient arabesque styles. The engraving was all cut by hand in deep relief with extensive raised 24K Gold inlay. Zuelke took care to allow the engraving to flow organically

over the curved surfaces of Lisch's pure iron D-Guard, in order to enhance the natural lines of the knife. 

For more information on Knife Rights, check out 
kniferights.org
. For tickets to the NRA-LA Dinner and Auction in Indianapolis, please
contact Annie Wang at 
[email protected]