Support NRA American Rifleman
DONATE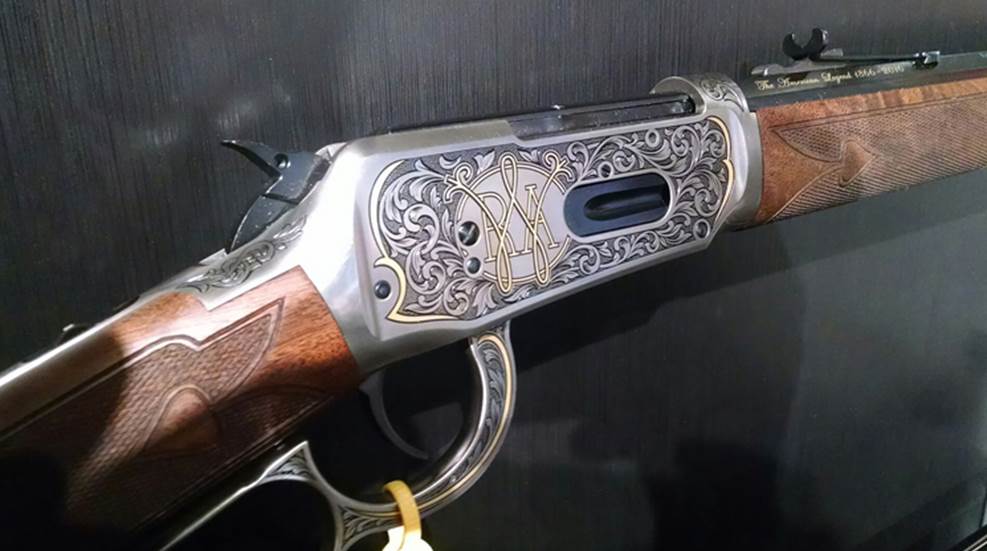 At this year's NRA Annual Meetings & Exhibits, Kimber will present the 10th annual NRA-ILA Dinner and Auction in the Grand Ballroom of the Galt House Hotel in Louisville, Ky. This highly anticipated event, scheduled for Friday, May 20, at 6 p.m., will attract celebrities, industry executives and a host of Second Amendment supporters from around the country, and will provide direct support for NRA's legislative, legal and political efforts.
This year's event will feature some impressive, one-of-a-kind items made and donated just for the auction, including engraved firearms, suppressors, knives, fine art, hunts, optics and trips around the globe. The top featured item in the live auction is a custom Orange County Choppers Trike, which has been donated by Pell Industrial. Truly a showpiece that would make anyone in Sturgis jealous, this Trike even comes with a leather scabbard housing a matching Henry Big Boy rifle in .44 Mag., finished by Baron Engraving. Available for auction in advance of the NRA Annual Meetings, interested parties may bid through gunbroker.com or in person as the auction will close live at the NRA-ILA Dinner. 
Tickets are $500 for an individual and $5,000 for a table. With limited tickets available, this event is expected to sell out. For more information about the event and to see many of the items available for auction, visit nraila.org/auction. Please contact Wendy Martin to purchase tickets at [email protected] or (703) 267-1229.
The NRA Foundation and the NRA Women's Leadership Forum will also be hosting events during the 2016 Annual Meetings & Exhibits. The NRA Foundation Banquet will be held Thursday, May 19, at 5 p.m., and will raise money for youth and women firearm education and training programs, hunter services, conservation, firearms and marksmanship training and safety, and much more.
The NRA Women's Leadership Forum's annual luncheon and auction will take place Friday, May 20, with a reception and silent auction begining at 10 a.m. The event, headlined this year by entertainer Terry Fator, is sure to attract hundreds of distinguished women from across the country.
Visit friendsofnra.org and nrawlf.com, respectively, for more information regarding these events or to purchase tickets.