Support NRA American Rifleman
DONATE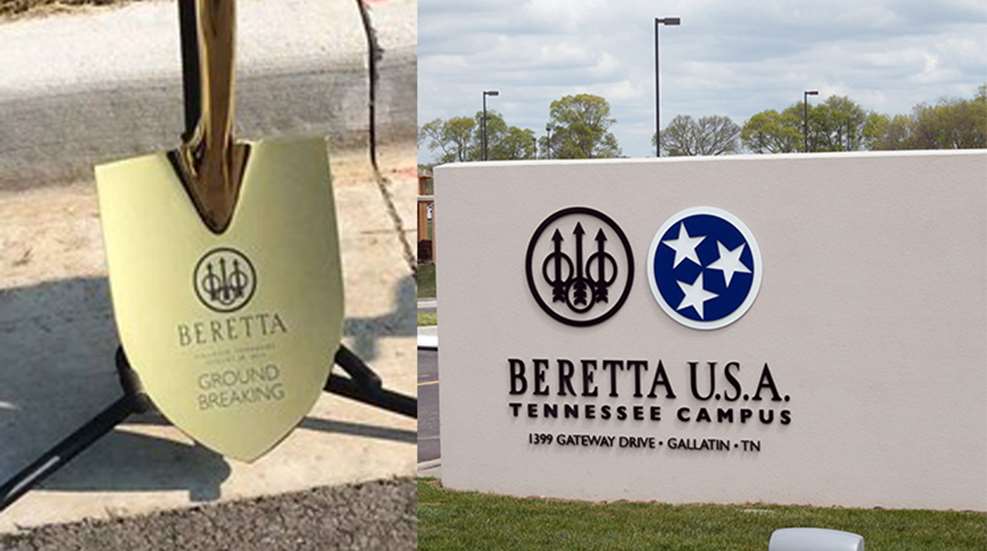 Almost two years ago Beretta, not lightly, announced that due to onerous, ill-conceived legislation (pretty much the banning of most semi-automatic rifles and magazines with more than a 10-round capacity) it would be moving manufacturing to a less-hostile political and business climate. They found that climate in Tennessee.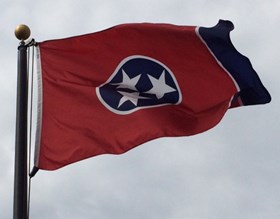 This is my second trip to Gallatin, Tenn. Today is the day Beretta opens its impressive 156,000-sq.-ft. new, state-of-the art, modern manufacturing facility in the Volunteer State. As this is written, the big pantomime scissors are ready to cut the symbolic ribbon. The Beretta family is here: the patriarch, Cav. Dott. Ugo Gussalli Beretta, as well as his sons Pietro and Franco, who also have some impressive abbreviations in front of their names. All of the management from the Beretta family companies is here. State and local politicians are here. NRA's Executive Director of the Institute for Legislative Action, Chris Cox, was here last night. This is a big deal, not only for the firearm industry, but also for American manufacturing.

 

"Beretta USA's new Gallatin campus is the most recent step in our company's development as an important research and development and manufacturing operation, not just for the U.S. market but for our customers around the world," said Dott. Franco Gussalli Beretta, executive vice president of Beretta U.S.A.
When I was here in August 2014, there was a series of gold-plated shovels engraved to commemorate the event. But after those symbolic shovels turned the symbolic dirt, the rain set in. 

At the Beretta USA headquarters in Accokeek, Md., which will keep some administrative and customer service operations and make room for expanding the operations of Benelli USA and Stoeger, there was a live feed of the plant construction in the hallway as you came into the facility. The last time I was there it looked like Gravedigger and Bigfoot could have been running one of the greatest mud bog races of all time.
Jeff Reh, a member of the Beretta Board of Directors, told me, "While the weather didn't cooperate on our timeline, the officials from the state, most especially from the town of Gallatin, really came through for us. It was amazing. They are people who do what they say they are going to do. They kept their promises and more. Whenever we needed anything, they were one step ahead of us. It was a very refreshing change."
Of course, Reh was referring to the significantly less-hostile political climate and business atmosphere than the company faced as a manufacturer in the state of Maryland.
That hostility played into the decision to relocate the company's manufacturing operations. This new facility—it has that new paint and machine oil smell—will be Beretta's manufacturing facility in United States. Even though Beretta is wrapping up some USM9 contracts in Accokeek, as soon as the company is able, it will move the last of production to the Gallatin facility. And yes, even though controversy swirls, Beretta continues to deliver M9 pistols to Uncle Sam.
"We are very proud of Beretta U.S.A.'s continued growth in the U.S.A. and international market and we look forward to working closely with Tennessee government officials and with our new Tennessee employees as we continue our efforts in the future," said Cav. Ugo Gussalli Beretta, president of Beretta U.S.A.
Beretta has long been committed to technology and lean manufacture. One example of that commitment is all-new finishing operations here in Gallatin. It wasn't cost-effective to relocate the big tanks and machines that coat with phosphate, anodize and apply Nitron, so Beretta purchased new ones. Those processes are now installed in the production cells for the various product lines.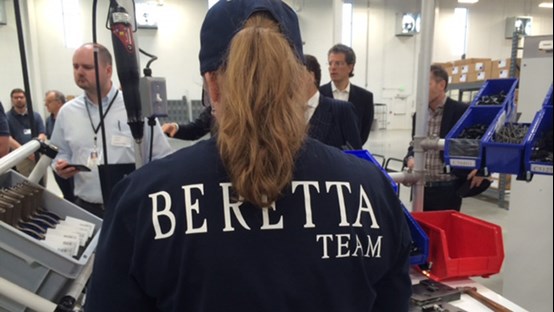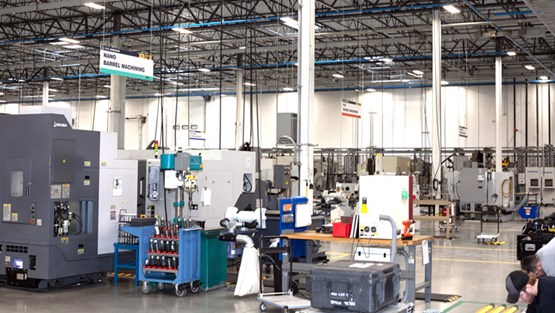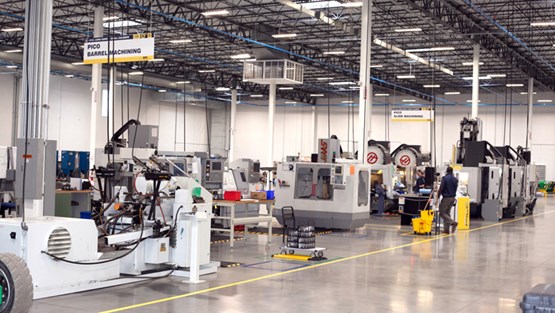 At this facility Beretta will be cranking out handguns such as the Nano and Pico, shotguns such as the A300 and, of course, its .22s. There's a lot of tooling and capacity here, and many good jobs for American workers. For a company that is closing in on 500 years of manufacturing firearms, this is a major step. It is a step that represents Beretta's commitment to making guns that Americans want to buy, right here in America.