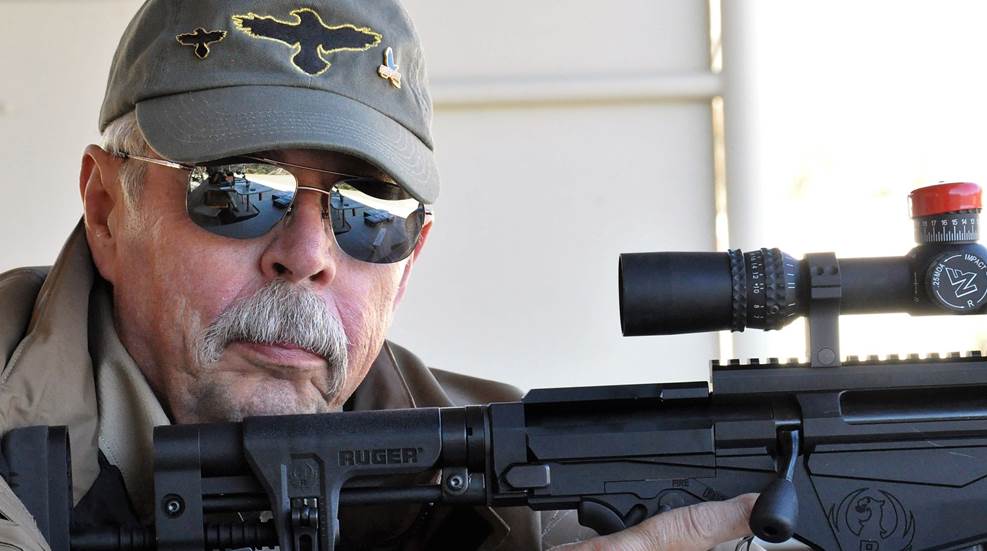 Retired Border Patrol agent, Gunsite instructor and longtime columnist for NRA's Shooting Illustrated Ed Head passed away Sept. 16, 2022, after a battle with cancer. He was 72 years old.
Head served in the United States Air Force from 1972-1976, specializing in nuclear security and captaining a competition shooting team. After his military service, he joined the Border Patrol in 1977. Eventually, after completing courses at the Federal Law Enforcement Training Center, Head became a firearm instructor for the San Diego Border Patrol Sector, comprised of 2,500 agents. He also founded the San Diego Law Enforcement Combat Shooters Ass'n. Head retired from the Border Patrol in 2001.
In 1988, Head took part in his first class at Gunsite Academy, eventually becoming certified as an instructor in 1992. He served as Gunsite's operations manager from 2005-2010 and continued teaching classes until May 2022. Head also wrote the monthly "Skills Check" column for Shooting Illustrated, sharing his firearm knowledge and experience with hundreds of thousands of readers. Head is survived by his wife, Jean.