by
posted on September 8, 2021
Support NRA American Rifleman
DONATE
Today, the name "Derringer" has become synonymous for any small single- or double-shot pocket pistol that is easily concealed. However, the name didn't originally signify a type of firearm, but was the misspelled last name of the man who made them: Henry Deringer. Deringer was a gunsmith in Philadelphia, Penn., during the 19th century who initially made long arms and muskets for the U.S. military and various state contracts.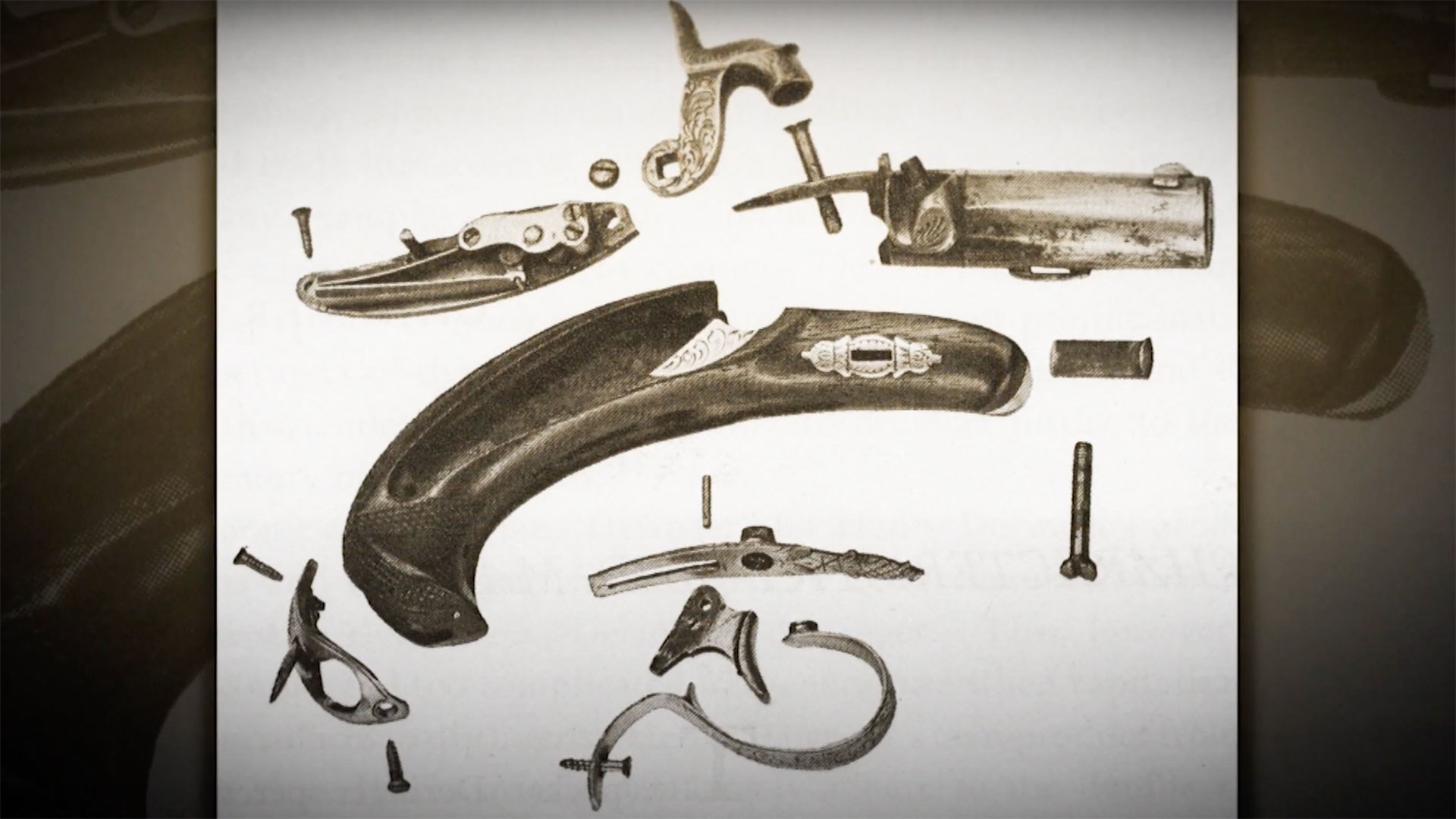 A Deringer percussion-fired, single shot pistol disassembled.
In the 1820s, with the advents of percussion caps, Deringer invented a small single-shot, short-barreled pistol that used the caps as an ignition source. The use of precision caps in the design allowed for Deringer's pistols to be smaller than contemporary flint-lock designs of the time, and his pistols were small enough to be easily hidden.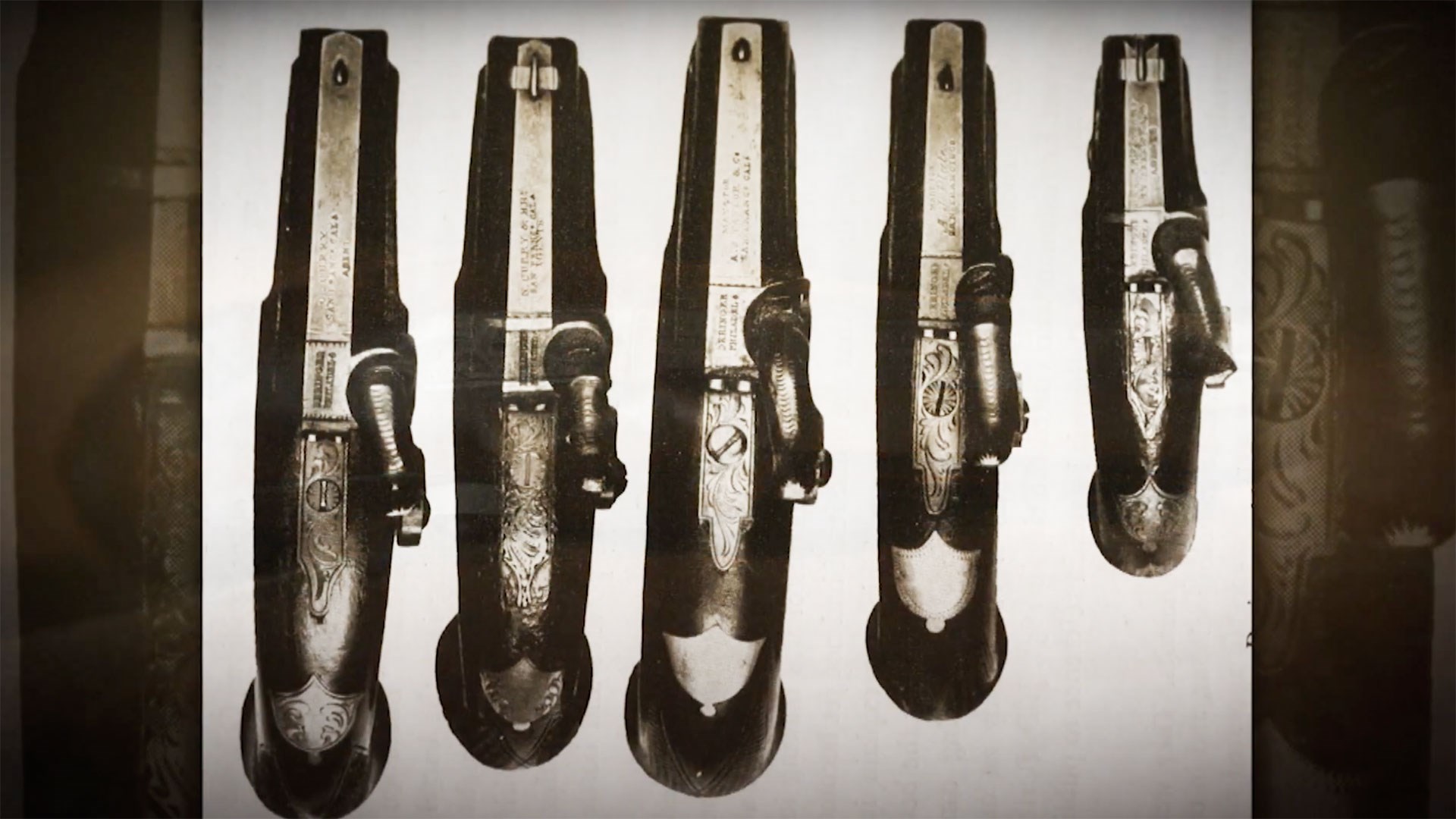 Some of the various sizes that Deringer pistols were produced in.
Deringer was not the first person to make such small pistols, as small flintlock and wheellock pistols had existed before. However, his pistol designs were very distinct and became quite popular at the time. The pistols were made in a variety of sizes, with the smallest able to easily fit in the palm of a hand. They also came in a variety of calibers, generally large for the size, and were well made. All of Deringer's pistols also had his name inscribed in the metal. As a result of the popularity of the pistols, many forgers made copies of Deringer's pistols.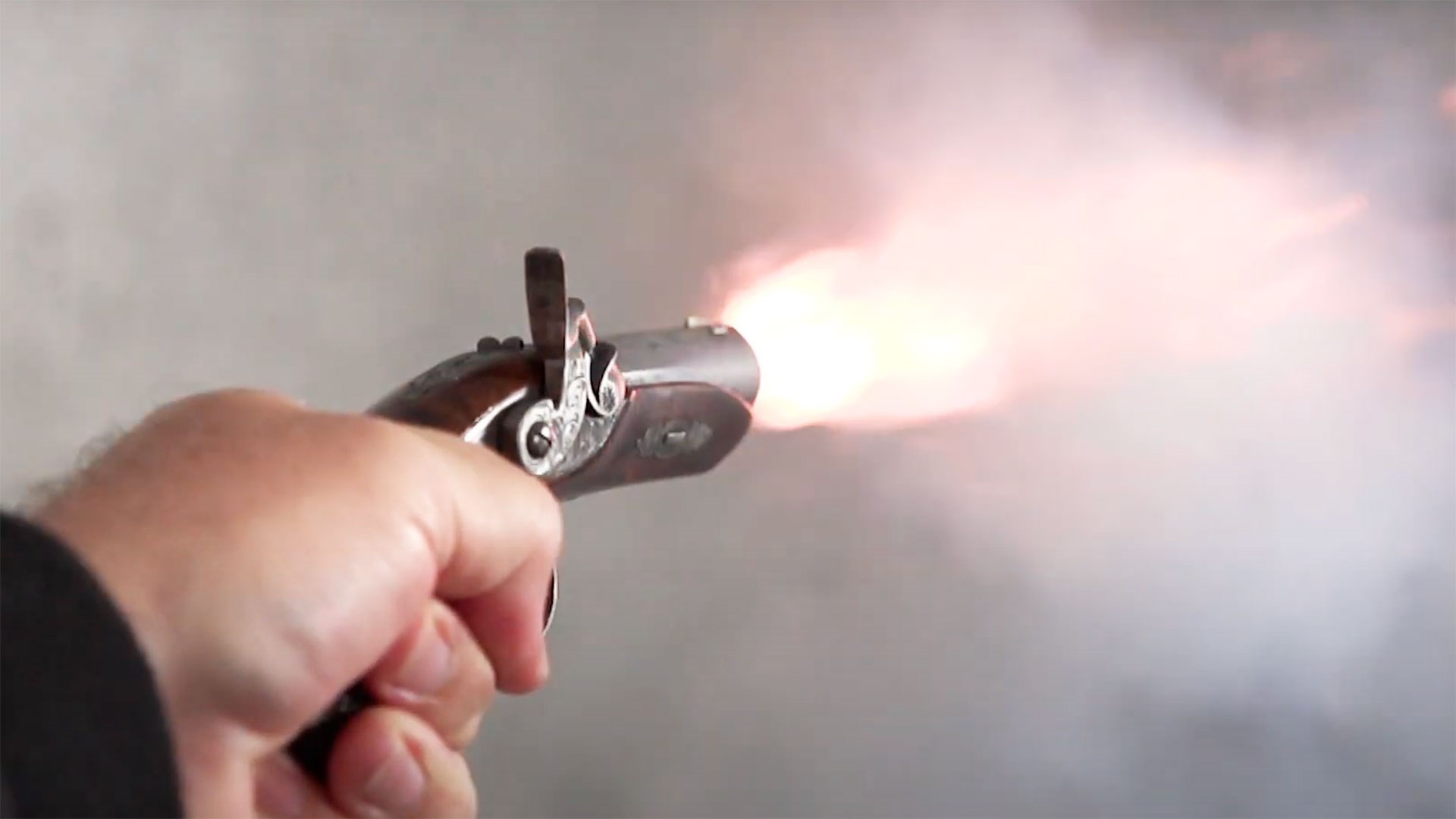 Firing a Deringer pistol.
Some of these copies spelled the name as "Derringer" instead of "Deringer", which eventually stuck as the generic name for similar small pistols. His name became even more widely known and associated with small pocket pistols in America after the death of President Abraham Lincoln in 1865, as John Wilkes Booth used a Deringer in the assassination. Throughout the rest of the 19th century many more Deringer copies appeared, and the design was a favorite for personal protection in the era.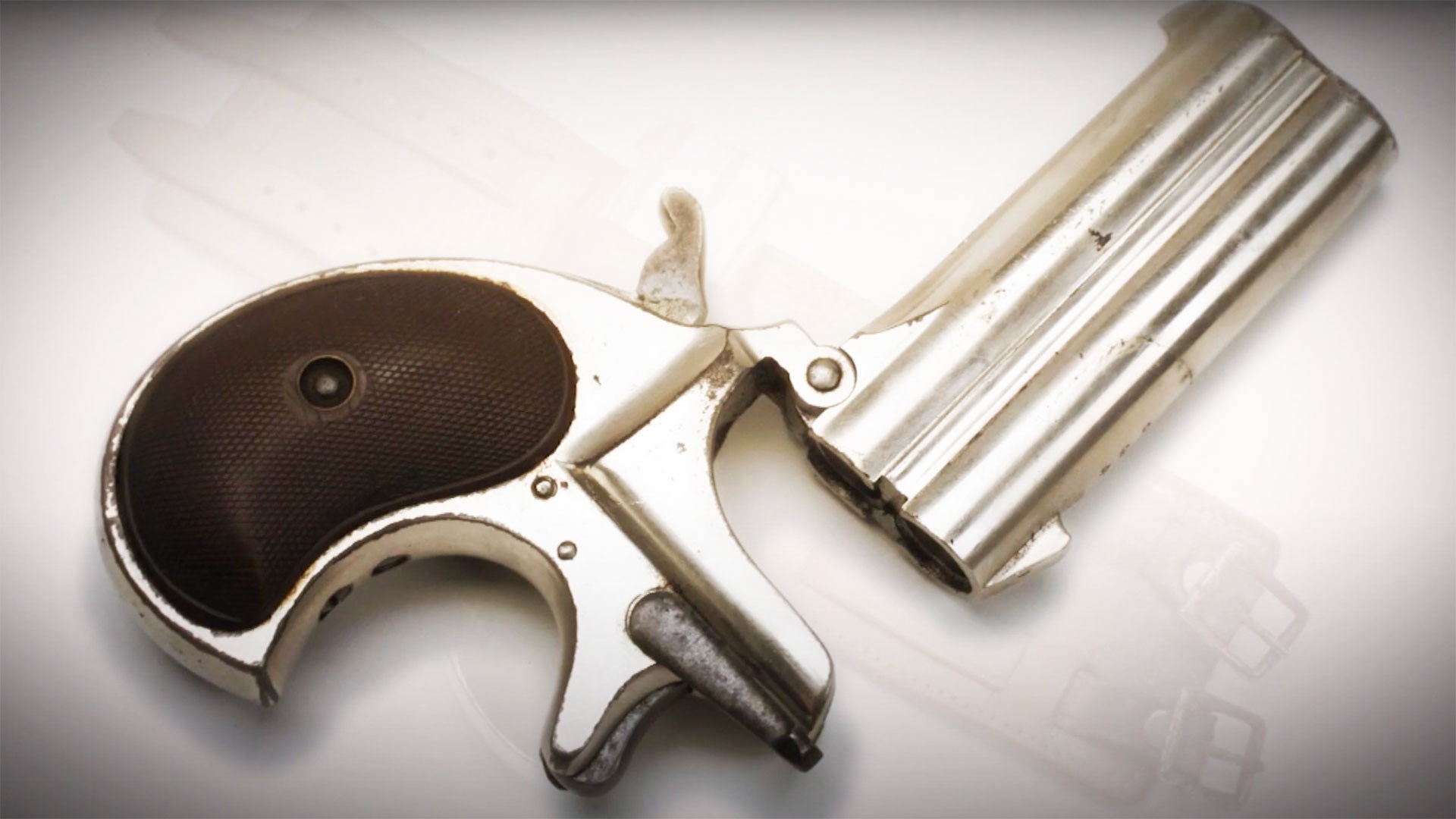 A Remington Double Derringer pocket pistol with its barrels breeches exposed.
One such variation that has since become most associated with the name is the Remington Double Derringer. Originally introduced in 1865, the Double Derringer was a two-shot, breech-loading pistol chambered for the .41-cal. rimfire cartridge. The Double Derringer is a break-action design, with the two barrels swinging upward to allow the cartridges to be replaced. The design was widely popular, and was in production through the 1940s.  
To watch complete segments of past episodes of American Rifleman TV, go to americanrifleman.org/artv. For all-new episodes of ARTV, tune in Wednesday nights to Outdoor Channel 8:30 p.m. and 11:30 p.m. EST.