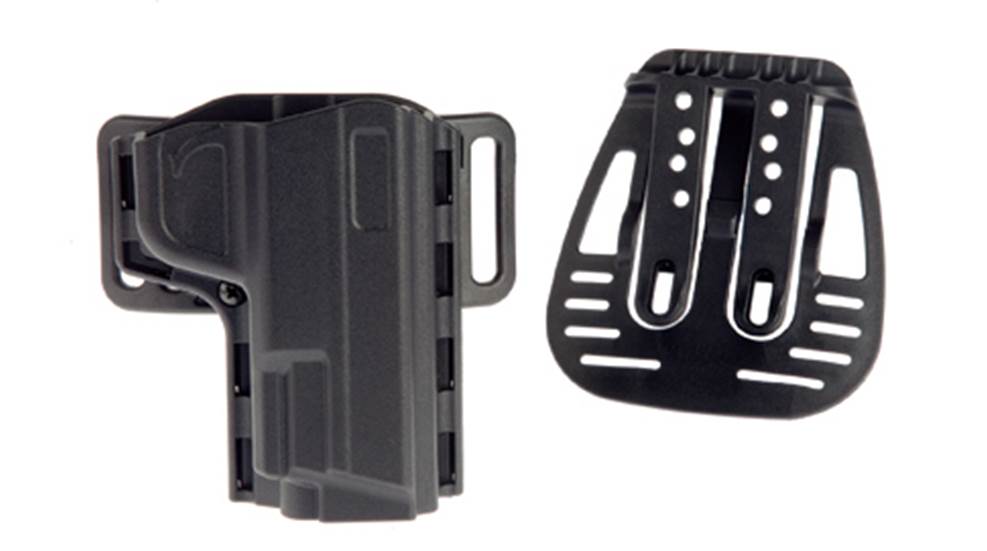 2/27/2013
Uncle Mike's offers models for two different applications. First is its soft-bodied, exoskeleton duty design, the PRO3 that utilizes an external retention strap as well as an internal lock. Extremely rugged, this holster has found a home not only in day-to-day uniform patrol but also in numerous motor, mounted, snowmobile, off-road and bicycle units. For concealment applications, Uncle Mike's had combined the same locking concept of the PRO3 with the construction of its groundbreaking, injection-molded Kydex models in order to produce its Reflex Retention Holster. It is a belt or paddle design (both attachments are included) that locks the gun into place but just like the PRO3, it does not require a button to be pushed or a lever to be operated in order to remove it.
Instead, the firearm is cammed off the lock that is used to resist attacks and unauthorized removal by a utilizing a portion of the wearer's conventional drawstroke. The user merely follows what many people are taught to do with any holster in order to produce the pistol that is otherwise held solidly in place. It is an open-top design so there are no additional straps or devices to undo. That helps solve the "two things at once" problem mentioned earlier.
For more products from Uncle Mike's, visit UncleMike's.com.