Henry Repeating Arms presented engraved tribute-edition rifles to six deserving individuals in recognition of their service to country, state and community during the National Rifle Association Foundation Banquet and Auction in Indianapolis, Ind. The presentation took place in front of a crowd of more than 2,500 people at the Lucas Oil Stadium as the kick-off event for the 2019 NRA Annual Meetings & Exhibits.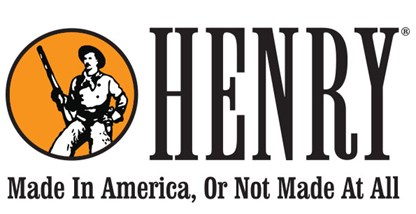 As the primary sponsor of the event, Anthony Imperato, president and owner of Henry Repeating Arms, invited the honorees to join him on stage where they were introduced to the crowd and presented with a Henry rifle. The honorees included the Sheriff of Baron County, Wis., a young veteran who was injured by a 200-pound IED during deployment in Iraq, three World War II veterans, and the father of a young man who was tragically killed in a car accident two weeks after returning from his second combat deployment.
Barron County Wisconsin Sheriff Chris Fitzgerald was the first to take the stage alongside Imperato. "I'd like to begin this presentation with a hero from our neck of the woods in Wisconsin," said Imperato, referring to Henry Repeating Arms' second manufacturing facility in Rice Lake, Wis. "Barron County became the center of the media world under the unfortunate circumstances of a kidnapping of a 13-year-old girl named Jayme Closs. Sheriff Fitzgerald and his team never gave up hope and will be closing the case on May 24 with the sentencing of the suspect in the case." Sheriff Chris Fitzgerald was presented with a Henry Law Enforcement Tribute Edition rifle.
Others honored on stage and receiving Military Services Tribute Edition rifles included Sgt. Omar Avila, of Austin, Texas, whose injuries from an IED in Iraq resulted in burns over 75 percent of body and amputation of his left leg below the knee. Since then, he's set the world record for the World Association of Bench and Deadlift in the Paralympics category. Don Burwell (Shelbyville, Ind.), Al Hutchcraft (Greenfield, Ind.) and Wetzel Sanders (East Lynn, W.V.), World War II veterans, were also honored. Sanders wan an anti-aircraft gunner at Pearl Harbor, Hawaii, on Dec. 7, 1941, and it took 76 years for him to receive the Purple Heart he earned that day. 
The final recipient was Marshall Easley. He and his son Michael collected Henry rifles, together, although that was interrupted when the younger of the pair joined the Marine Corps and served two combat tours. After his honorable discharge, his plans to attend college ended in a car accident. "We know your son is looking down on all of us at this moment and I would like to present this rifle to you in his honor and memory," Imperato said. "God rest his soul, God Bless these fine men behind me on stage, and God Bless the United States of America."