Support NRA American Rifleman
DONATE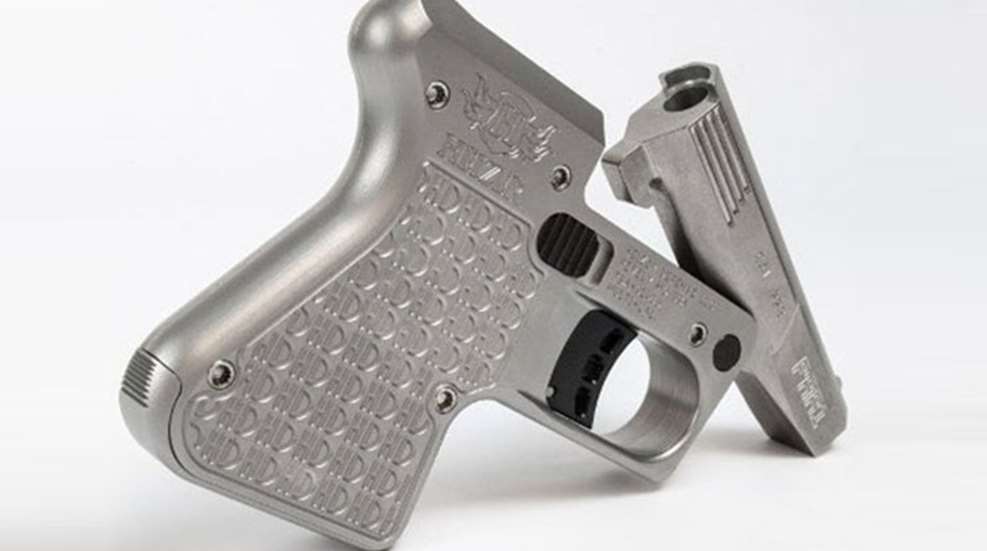 Measuring no larger than many of today's smart phones, Heizer Defense has announced it is introducing the PAR1-a .223 Rem. single-shot, short-barreled mouse gun. Heizer has nicknamed this curious pairing of chambering and platform the "Pocket AR."
The gun measures 6.37" long, 3.87" tall and 0.7" wide. Weighing in at 23 ozs., the PAR1 features a snag-free design with recessed ambidextrous controls, and a storage compartment inside the frame to hold additional rounds. It is available in both black and silver finishes. "The PAR1 Pocket AR Pistol has had an unbelievable response from the industry, as well as from consumers," said Eric Polkis, Heizer's director of sales. "We have a small iPhone-sized pistol chambered in .223 Rem. It is a fun gun to shoot, and there is simply nothing like it on the market."
Those familiar with Heizer's other present offering, the PS1 "Pocket Shotgun" (which is chambered in both .45 Colt and .410 bore), will be likewise comfortable with the PAR1's controls-in fact both guns are marketed as multi-caliber, and each can readily accept the other's barrel. According to Heizer, accessory barrels and a number of new caliber options will be launching throughout 2015. MSRP is $399. For more, go to HeizerDefense.com.