Support NRA American Rifleman
DONATE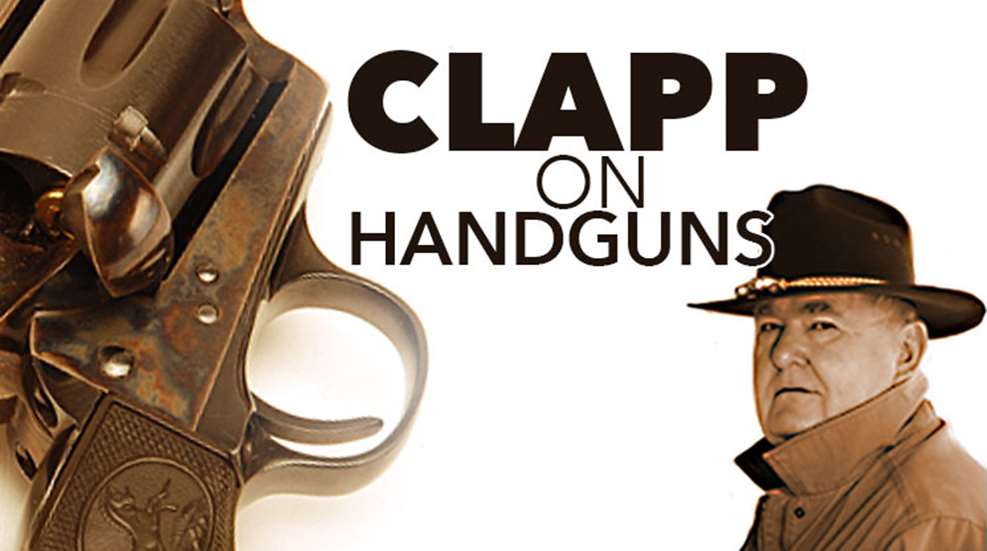 Remember back in the 1970s when Smith & Wesson offered a series of beautiful die-struck belt buckles? A full collection of these handsome artifacts from a never-to-return era would be worth a lot more than what a 70s-era collector paid for them. Sadly, mine does not include every buckle in the series. It does, however, include the famed "gun box" buckle. This variation was a metal rendering of the top of the boxes found in the first few years of the Smith & Wesson partnership. The top of those boxes portrayed the tip-up revolver contained in the box. The original boxes are of course quite valuable, but the belt buckle is also collectible. Original boxes were made from a material known as gutta percha, a form of sap from a particular tree.
The tree grows on the Malay Peninsula and some of the East Indies. Collected by harvesters, the substance has been used commercially for a variety of applications. It was essential to the sealing of underwater cables that established telegraph and telephone service between continents, was used for inert containers to hold various kinds of chemicals and was once the basis for the fillers that took up the space in a root canal in dentistry. To say the least, this was a very flexible material.
For gun folks who admire the old shooters, gutta percha is best known as a material for handgun grips.
Sometimes used interchangeably with "hard rubber," gutta percha is actually a little different. It molds well and produces a marbled swirling black intermingled with veins of reddish-brown. It is very exotic and old fashioned—a part of firearms history.