Support NRA American Rifleman
DONATE
With a drop-out rate of 85 percent in Basic Underwater Demolition School (BUDS), the U.S. Navy SEALs pride themselves on taking only the very best into "the teams." Once through BUDS, a SEAL still has a lot of training before being officially awarded a trident. Once in, however, a SEAL is outfitted with some of the best equipment in the U.S. military.
Gallery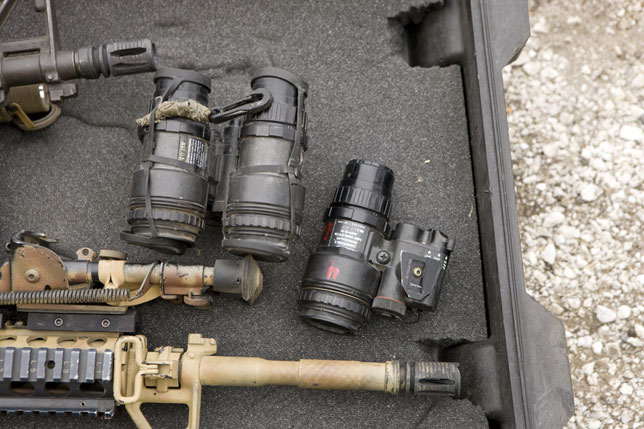 Night Vision Devices
The SEALs issue two NVDs, one a goggle (AN/PVS-15) and the other a monocular version of the same AN/PVS-15 (which can be separated into two monoculars instead of one goggle). Depending on the mission, a google or a monocular might be better. Also, the monocular can be mounted on an M4A1 behind the day optic to provide night vision capabilities. However, virtually all night shooting is done while wearing an NVD on a helmet mount and using an IR laser to aim.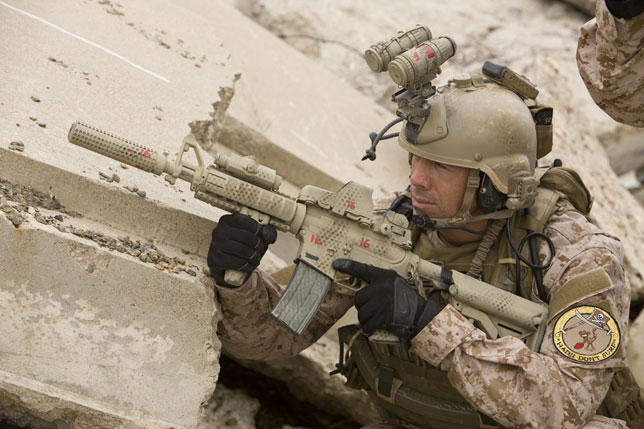 Earl Scheib Special
Using a piece of netting as a mask, this SEAL's M4A1 with a Mk 18 upper receiver (10.3-inch barrel) is all dressed up. It's equipped with a Knight's QDSS suppressor, ATPIAL IR laser/illuminator, TangoDown grip with an Insight M3 white light and pressure switch attached to the grip, an EoTech 553 reflex sight and a Crane stock.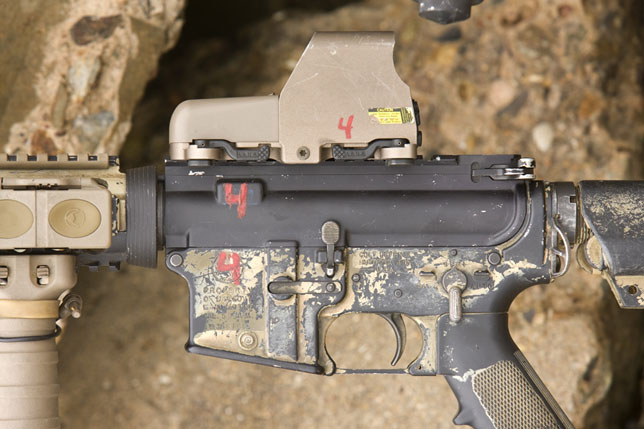 CQB Sight
The SOPMOD kit contains several optical sights, one of which is the EoTech 553 "holographic" reflex sight. An Aimpoint M68 Close Combat Optic is also included, but this SEAL opted to run with the EoTech. A lot of freedom is given to Special Operations personnel to customize their rifles.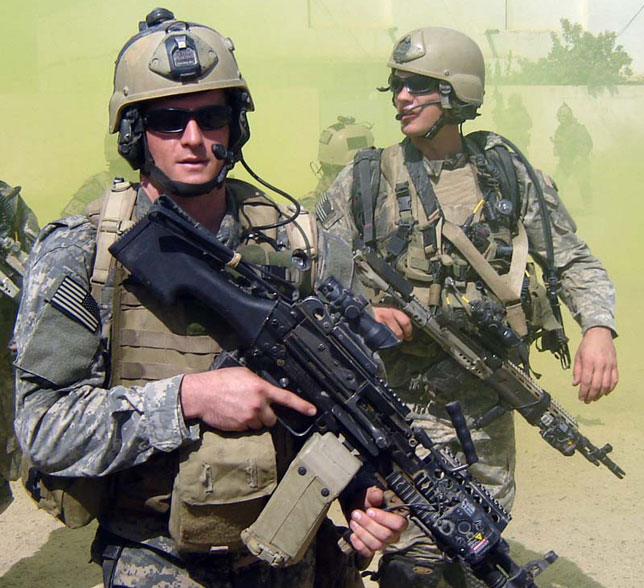 Mk 48 Mod 0 Machinegun
Again showing their independent streak, the SEALs don't use the M249 Squad Automatic Weapon (SAW) which is a 5.56 mm machinegun used by the Army and Marines. The SEALs also didn't want any part of the M240G medium machinegun, a 7.62 mm that's typically vehicle-mounted. Instead the Frogmen specified a short-barreled version of the M249. The Mk 48 Mod 0 weighs 18.5 pounds empty and the usual ammo load-out is three 100-round belts—more if the gunner can hump it.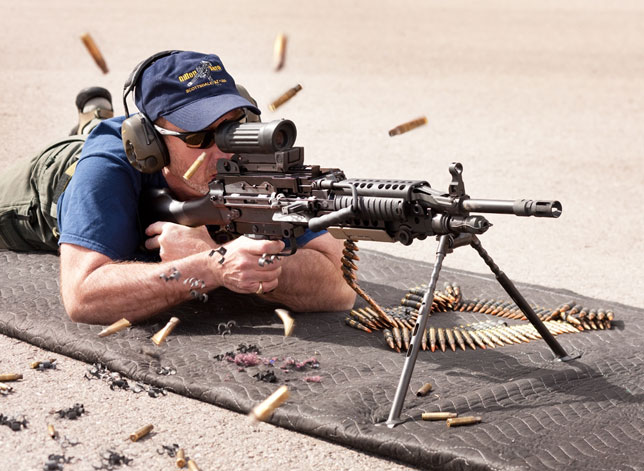 Every Fifth Round A Tracer
The author firing a Mk 48 medium machinegun from the Long Mountain Outfitters' working collection of machineguns. This is a modified version of the M240 that the SEALs use because of its shorter barrel and better balance.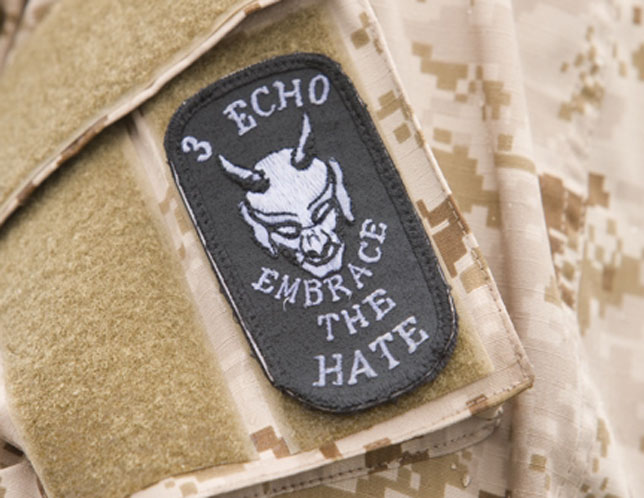 Team 3 Patch
War is not now, nor ever has been, a subject for political correctness. Team 3 makes no pretenses of their core motivation of fighting the Islamic terrorists who murdered over 3,000 innocent civilians on 9/11.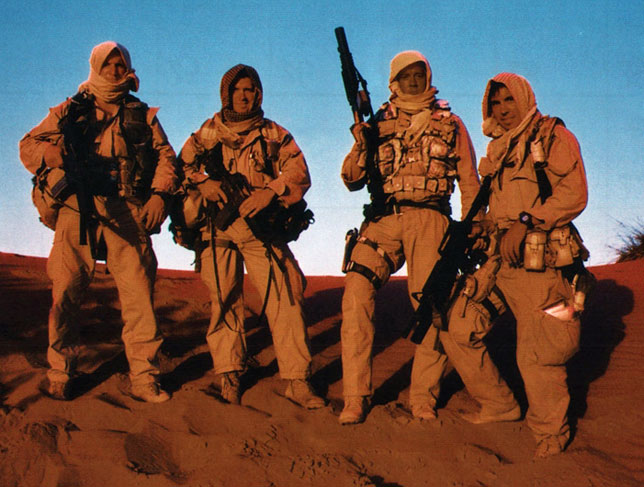 SEALs In Iraq
These Naval Special Warfare operators blend in as best they can. Note how little gear they carry on an op, usually just "water, bullets and comms" (radios).