by
posted on September 1, 2023
Support NRA American Rifleman
DONATE
For many American shotgunners and waterfowlers, the J.P. Sauer & Sohn brand is relatively unknown, but those keen on firearm history will know this is a premier maker with roots dating back to mid-18th century Germany. Today, Sauer maintains its manufacturing of bolt-action rifles in Germany, however, the SL5 Waterfowl is actually made in Italy by Breda. Like many of the sporting shotguns coming out of Italy today, the SL5 we have here is an inertia-operated gun, and it is a design employed by some of the best makers in the field. Watch the video above to see the SL5 Waterfowl in Fred Bear Old School Camo on the range.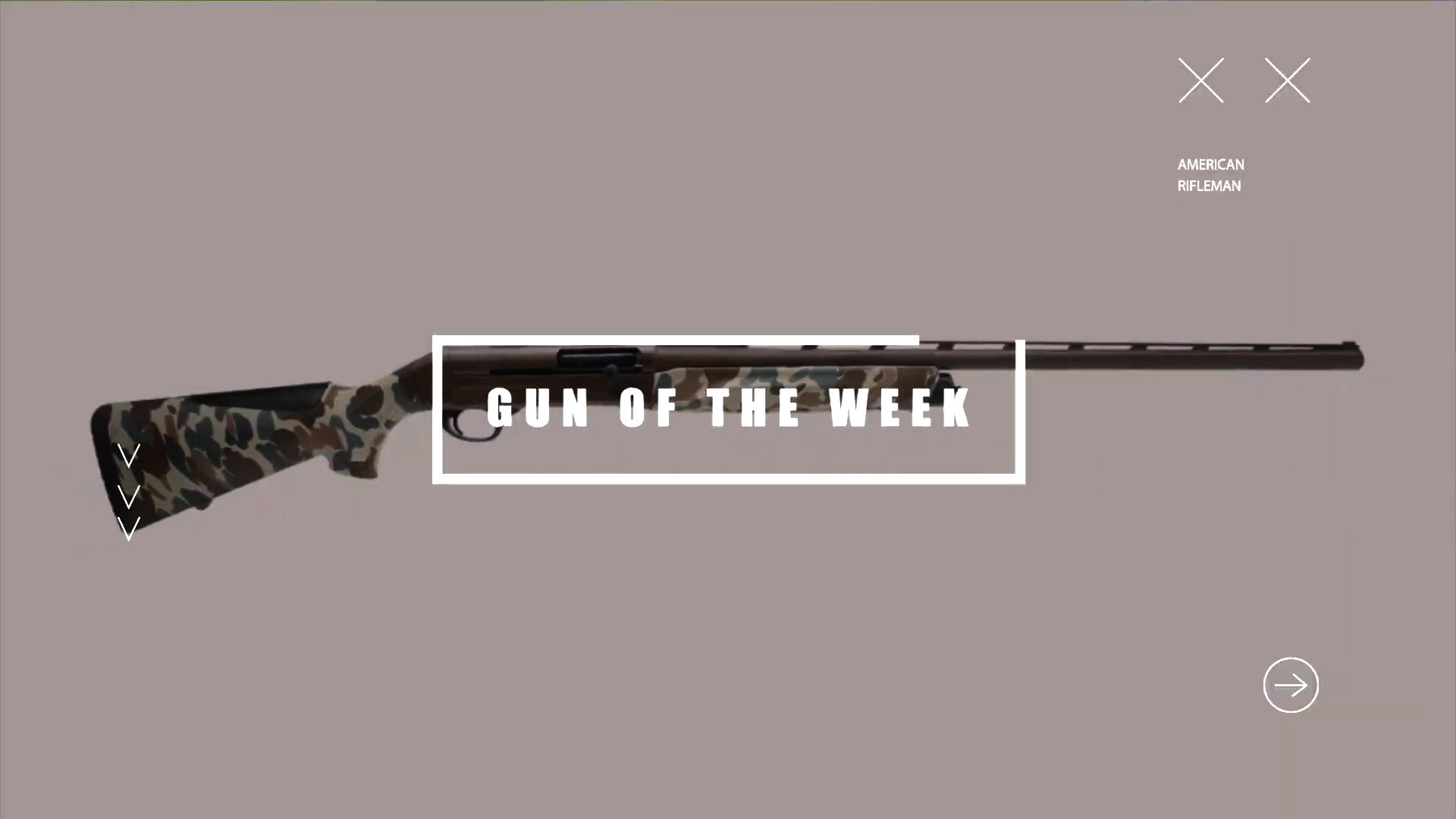 Built on an aluminum receiver, the SL5 Waterfowl, shown here with a 30" barrel and extended choke, weighs in at just over 7.5 lbs. empty, which makes it not the lightest nor the heaviest option out there. It does, however, possess a just-right balance when swinging to targets. And you can't ignore the stunning looks of this particular model finished in brown Cerakote and wrapped in Fred Bear Old School camo. There's even a signature of the famed archer on the stock.

Speaking of the stock, this SL5 iteration comes with Sauer's ErgoFit system, a drop-in shim kit to adjust cast and drop simply. The buttstock is fitted with a Cervellati recoil pad, and you'll get sling points both front and rear. Also, the comb has a comfortable rubber insert to help mitigate recoil impact when running 3.5", heavy-for-gauge waterfowl loads. Panels of molded-in checkering along the sides of the semi-pistol grip and fore-end further aid the shooter.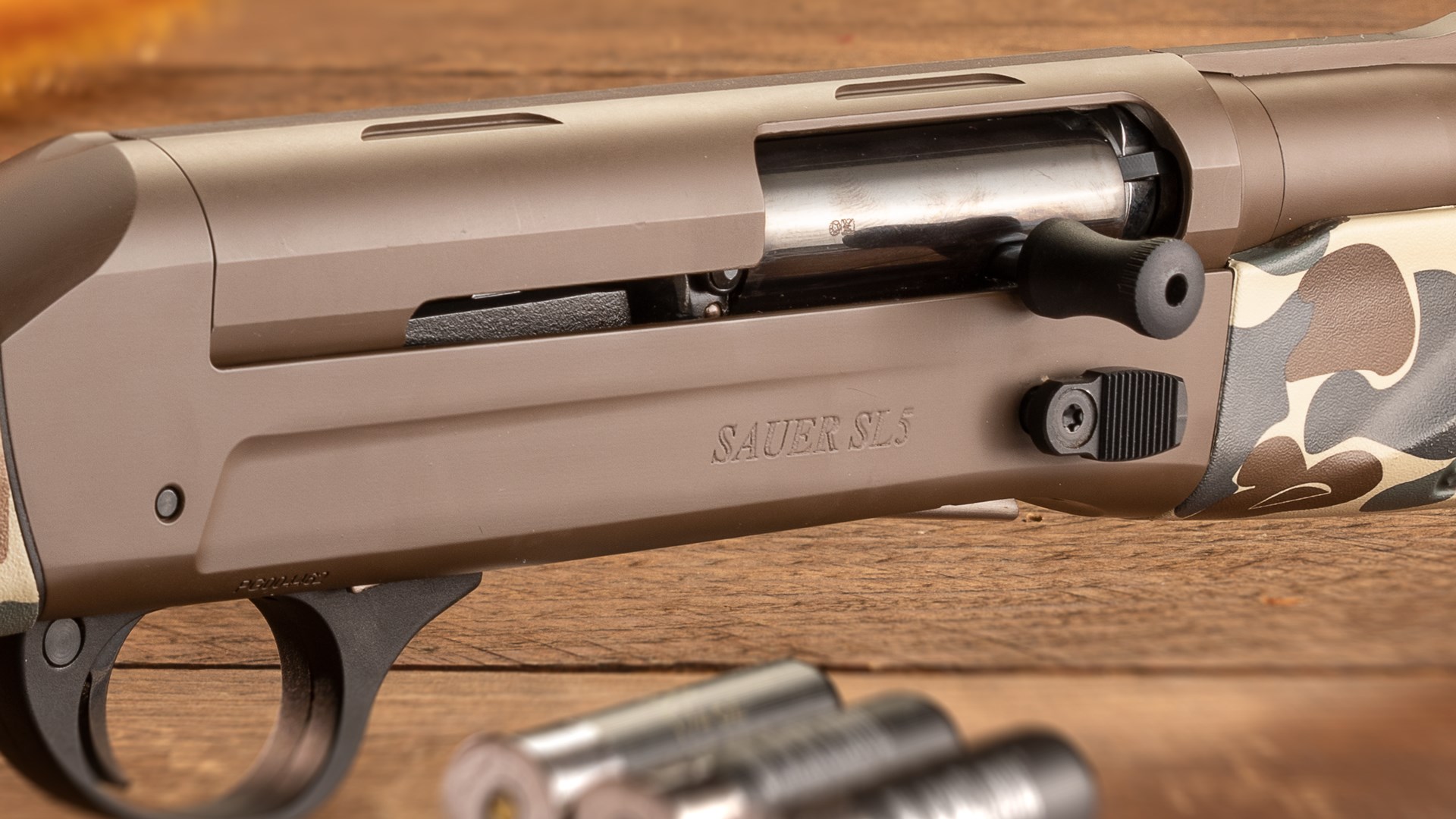 We found the controls of the SL5 Waterfowl to be intuitive. There is a crossbolt-style safety just behind the trigger, which requires a simple press to the left to make the gun ready to fire. Forward of the trigger, and on the right side of the receiver, you'll find a cartridge drop lever protruding down along the trigger guard. Also, an enlarged bolt release is located just below the enlarged bolt handle. Given the handle is fitted to the bolt, it does reciprocate during operation.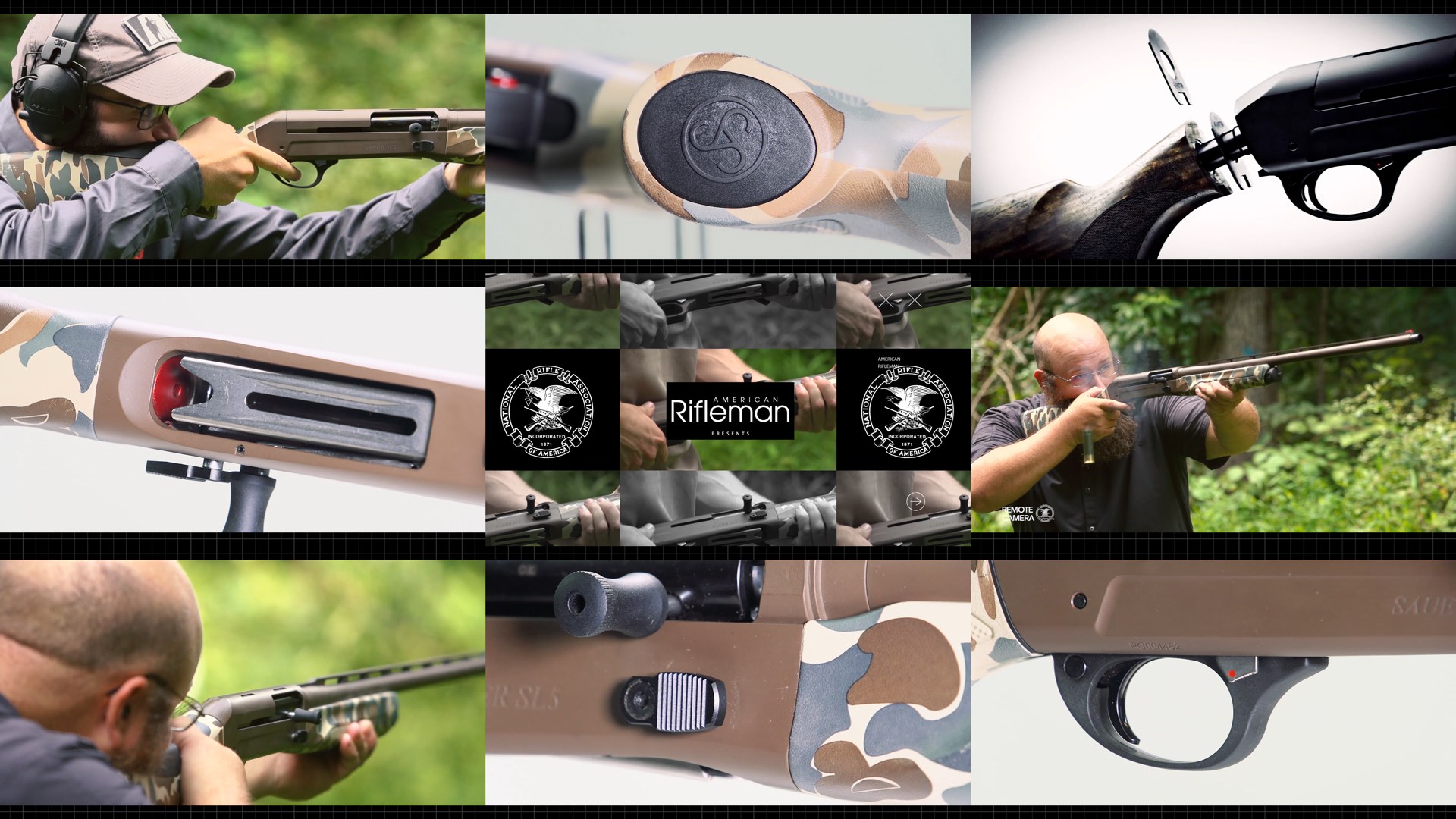 Sauer ships a set of extended Benelli Crio Plus choke tubes with its SL5, which includes sizes from cylinder to full. The tubes are keyed for a wrench and include circumferential basket-weave-type texturing for toolless removal. While our shotgun features a chrome-lined 30" barrel, it is important to note that Sauer offers its SL5 Waterfowl with 26" and 28" barrels, too, and all of them contain a ventilated and stepped sighting rib with an orange LPA fiber-optic sight up front.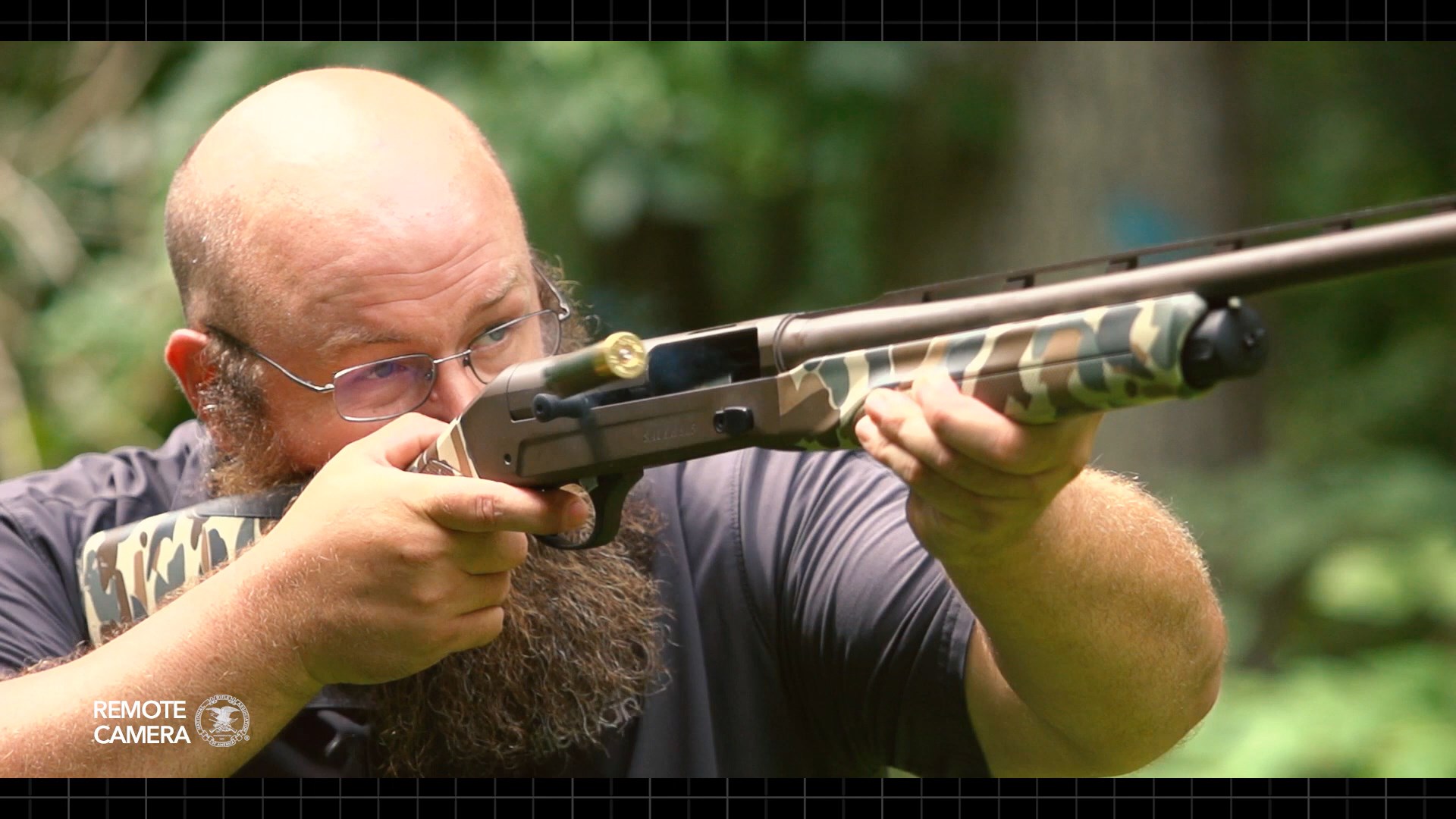 On the range we found the SL5 Waterfowl excelled at connecting with challenging targets, a testament to its construction and stock design. Given its intended role as a dedicated waterfowl shotgun, the SL5 is more than up to any task with its 3.5" chamber, tough exterior finish and robust operating system. Its balance is between the hands, and it hits where you aim.
J.P. Sauer & Sohn SL5 Waterfowl Specifications
Importer: J.P. Sauer & Sohn
Action Type: inertia-operated, semi-automatic shotgun
Gauge: 12; 3.5"
Receiver: aluminum; Brown Cerakote finish
Barrel: 30"
Stock: synthetic, with Sauer ErgoFit inlays to change cast and drop
Sights: LPA fiber-optic front
Trigger: 6-lb., 6-oz. pull
Magazine: tubular; three-round
Overall Length: 52.75"
Weight: 7 lbs., 10 ozs.
MSRP: $1,779