by
posted on August 14, 2020
Support NRA American Rifleman
DONATE
Benelli's 828U
Sport over-under shotgun is distinctly different from the inertia-operated semi-automatics we've seen imported by the Italian maker in years past. The over-under 828U design was originally designed for 12 ga. shotshells and utilizes a lockup system that is unique to
Benelli
—a solid steel breech block, separate of the receiver, locks into the monoblock once the action is hinged closed—which allows for a system that is robust and designed to last a lifetime.

The 828U Sport is built on a steel receiver for increased weight and enhanced balance versus aluminum used for the company's field models. Benelli provides bolt-on weights for tuning the gun's balance point. In addition, an optional model boasting the company's Progressive Balance stock system can further be adjusted to shooter. Benelli offers its well-regarded Progressive Comfort recoil reduction system for its 828U Sport as well.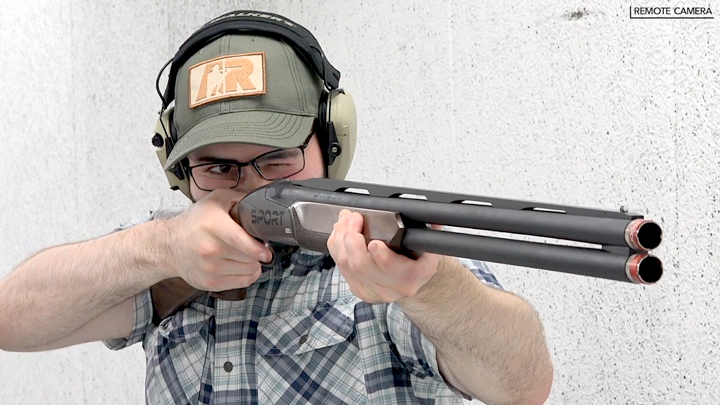 The Sport model in Benelli's 828U lineup contains features that benefit clay-target shooters by way of adjustability—the gun's balance, choke constriction, sighting rib, stock and trigger can all be manipulated by the shooter for a custom fit without the need for specialized work. Though suited for chasing trophies, the 828U Sport in 12 ga. provides a chamber cut for 3" shells, so users wanting to hunt upland game can do so. Cryogenically treated barrels of 30" or 32" are available and Benelli supplies a full set of extended Crio choke tubes with each gun, as well as a custom-fitted carrying case.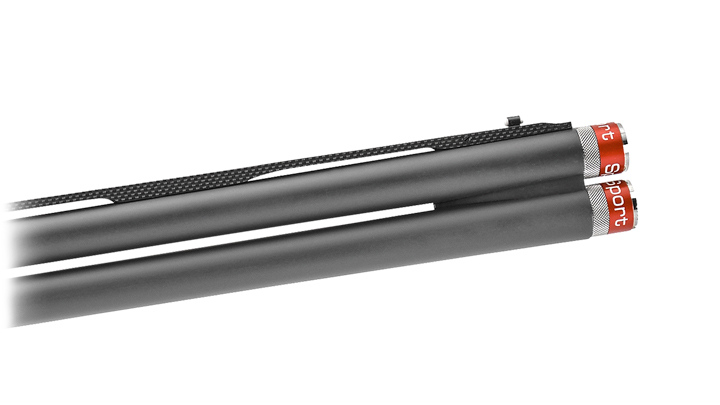 Benelli provides an innovative and robust design with its 828U Sport. The competition-grade shotgun is not only smooth shooting, it is attractive, too. AA-grade walnut with fish-scale texturing comes standard with the 828U Sport. Compared to the high-end market of over-under guns the 828U enters, it commands a retail price lower than expected.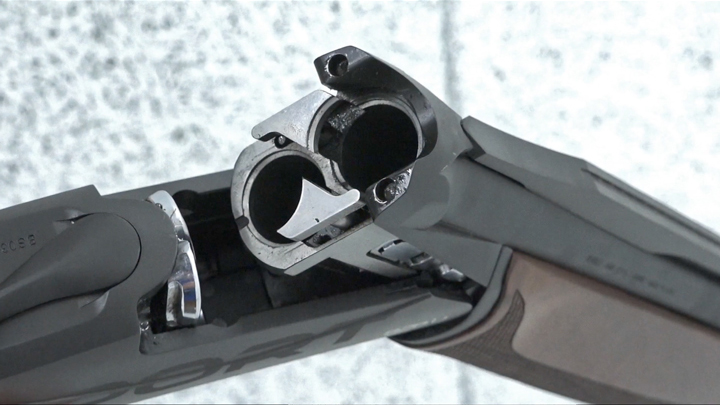 Check out our
NRA Gun of the Week
video, above, to learn more about the Benelli 828U Sport.
Benelli 828U Sport SpecificationsManufacturer
: Benelli Armi S.p.A.
Importer
:
Benelli USA Corp.
Action
Type
: lock plate over-under shotgun
Chambering
: 12 ga.; 3"
Receiver
: steel
Barrel
: 30" cryogenically treated steel
Trigger
: 3-lb., 6-oz. pull
Sights
: carbon fiber ventilated rib, red fiber-optic bead
Stock
: walnut
Weight
: 8 lbs., 1.9 ozs.
MSRP
: $4,399
benelliusa.com
Further Reading:Benelli Super Black Eagle 3 Shotgun ReviewCelebrating 25 Years of the Benelli Super Black EagleBenelli's 28-Gauge LegacyBenelli 828U Shotgun ReviewPoetry in Motion: Benelli's Ethos
---
Extras
:
Benelli 828U Shotgun Review
Benelli M4 Tactical Shotgun
Ruger Mark IV Hunter
Pacific War, Pearl Harbor, Part 2