by
posted on June 23, 2023
Support NRA American Rifleman
DONATE
Benelli USA is the stateside subsidiary for the Italian-based firm, which got its start in the late 1960s making motorcycles. Soon after, the world watched as guns began to wear the Benelli banner. With the Model 121, a new generation of semi-automatic shotguns was born, making it the progenitor of all Benelli products. Given the popularity of Benelli shotguns, it's safe to say Bruno Civolani's inertia-operated system has been a successful one. Watch the video above to see Benelli's SBE3 20 gauge in use on the range.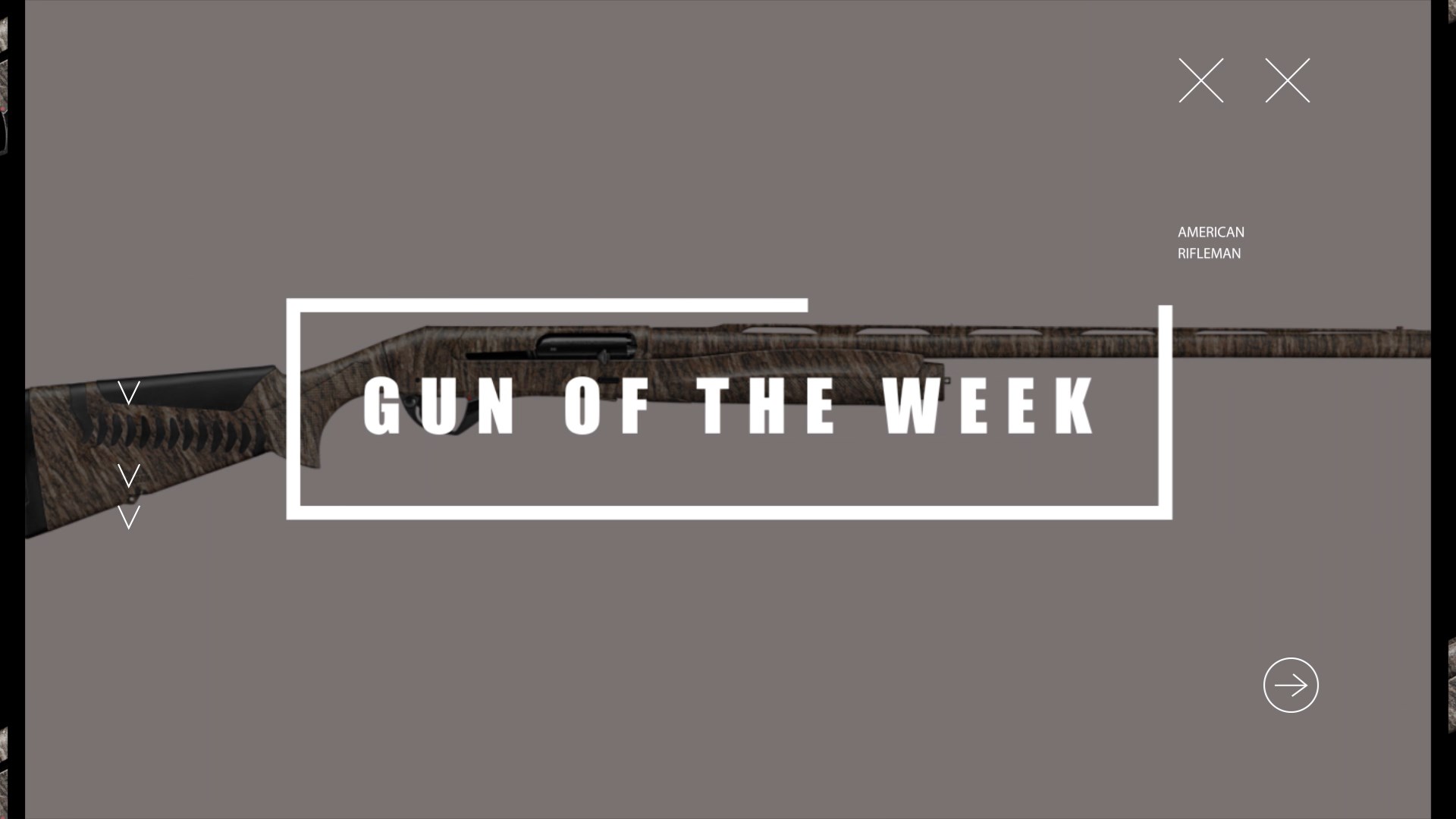 Today, Benelli USA catalogs many shotgun and rifle configurations, but it's the Super Black Eagle line, now in its third iteration, that caught our attention for this week's video. Not only is it available in magnum-length, heavy-hitting 12-ga. shotshells, it's also scaled down for smaller gauges, and the 20-ga. version is what we have here on the range. Wearing Mossy Oak's bottomland camouflage treatment, this SBE3 20 gauge is designed for hard use in the field, on the water or at the trap range. Camo options extend beyond Mossy Oak, too, including Realtree Max-7, Sitka Gear's Gore OptiFade Timber and Marsh patterns. For those seeking something more nondescript, a plain black finish is an option as well.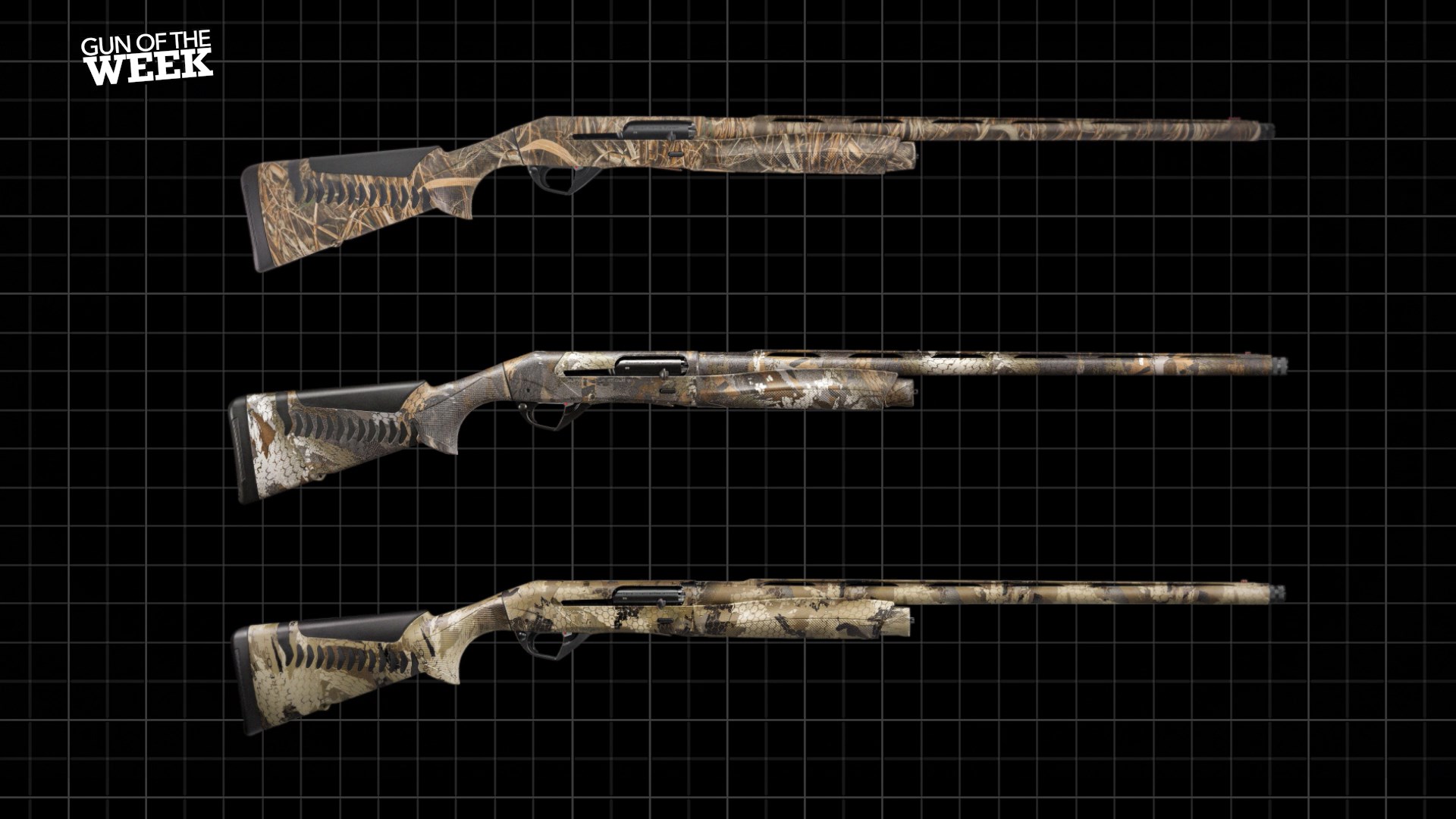 The SBE3 shotgun comes from its Italian maker with the latest creature comforts many hunters and sport shooters seek. Of course, you get that Benelli self-regulating Inertia-Drive operating system that runs most shotshells flawlessly. And with modern shotshell technologies, more and more users are flocking to the 20-gauge for its lighter weight, smoother swing and versatile performance, not to mention reduced recoil.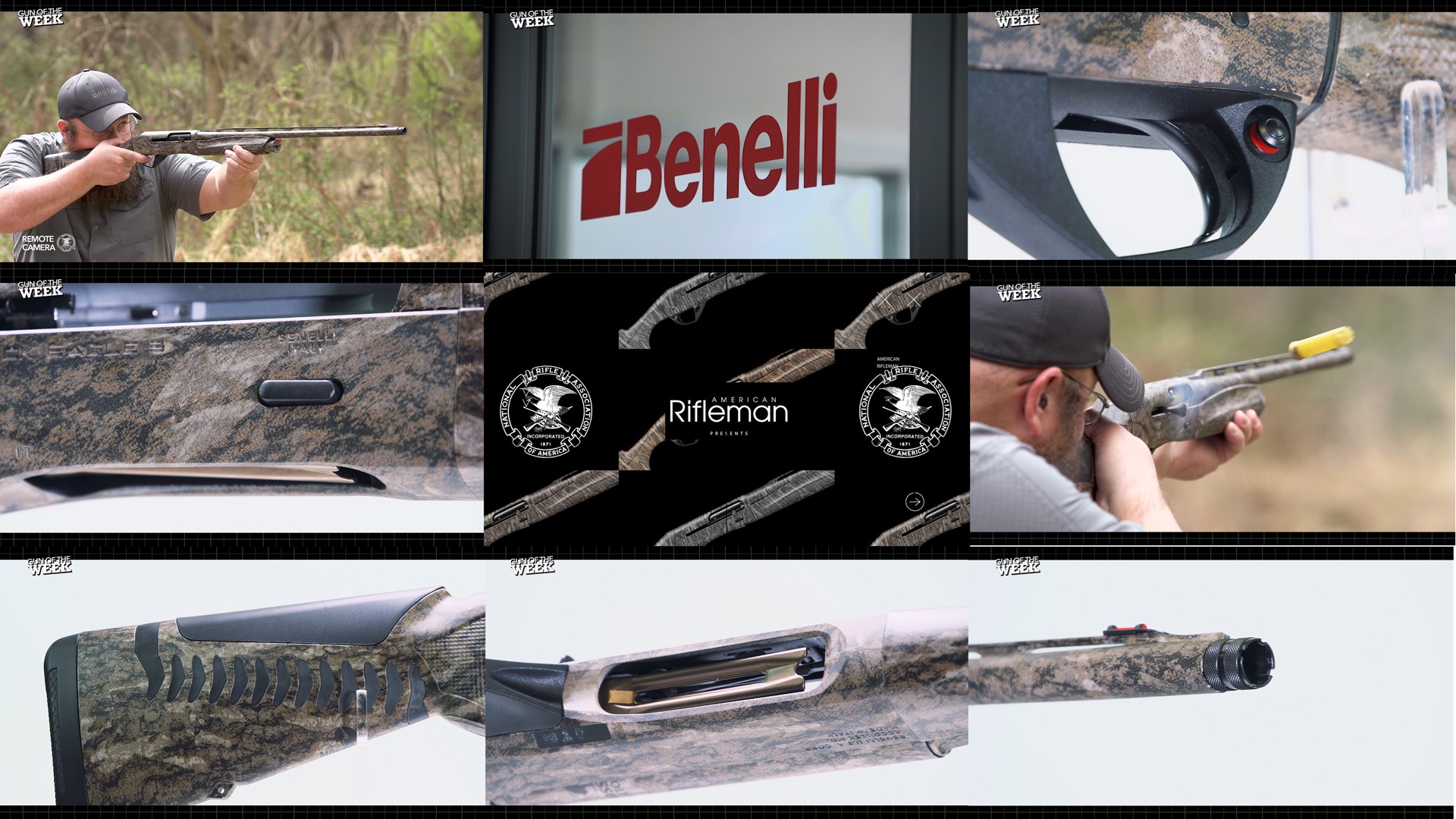 With this SBE3, you'll get enlarged controls throughout, so no worries about struggling to reach the trigger with a gloved hand—the grip is very open, and the trigger guard is easy to access. At the guard's rear, you'll find the Benelli uses a crossbolt-style safety. Comfort Tech and Combtech is employed here, too. These two unique recoil mitigation systems work synchronously to soften the blow to both the shooter's face and shoulder. It is a system all of our testers have enjoyed.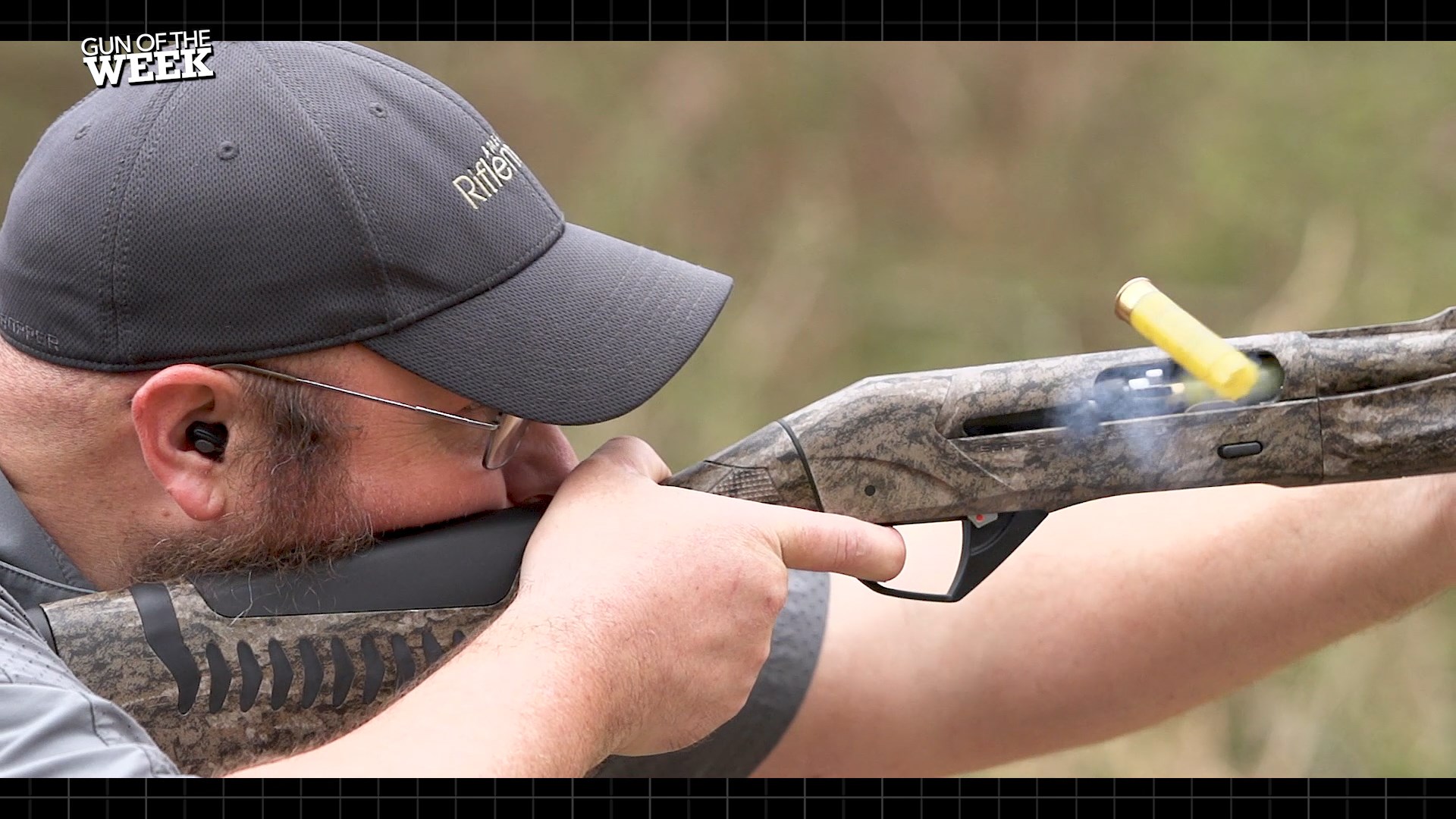 Putting shot on target is aided by a ventilated sighting rib and red fiber-optic pipe. Further aiding the SBE3's performance, you'll get Benelli's cryogenically treated barrel in either 26" or 28" lengths. This deep freeze of the barrel steel helps to relieve the stress imposed by the hammer-forging process, which creates a smoother and more uniform surface for shot to glide past, improving the barrel's patterning ability. Barrels are threaded for chokes, and Benelli supplies a Crio tube set for all-around shooting.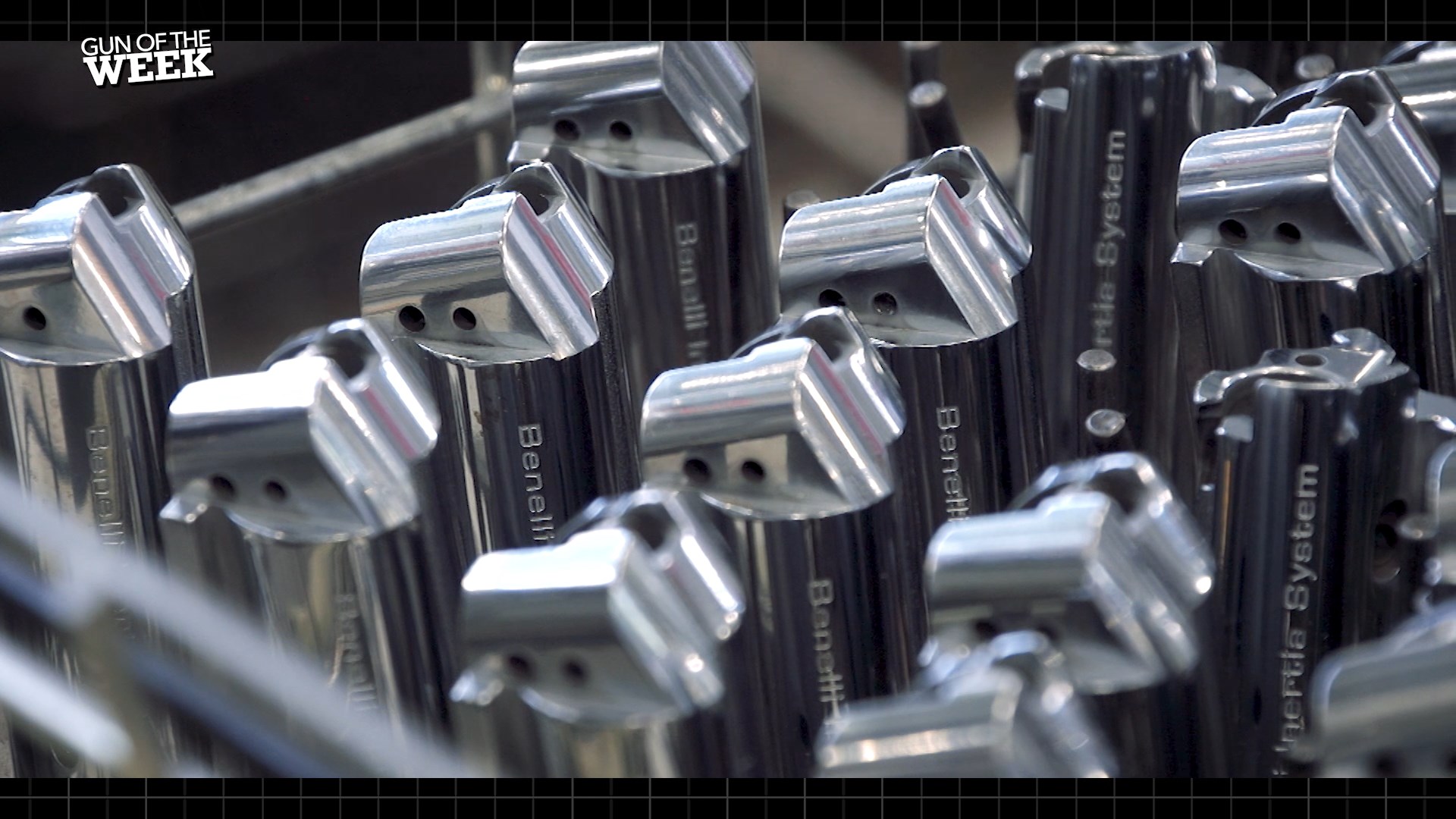 On the range, the SBE3 was found by our testers to be a great-shooting shotgun. It shoulders effortlessly, and its sub-6-lb. weight balances between the hands the way semi-automatic shotguns are supposed to. The gun is easy to load, simple to clean and a soft shooter. What's more to like?
Benelli Super Black Eagle 3 (SBE3) Specifications
Importer: Benelli USA
Action Type: inertia-driven, semi-automatic shotgun
Chambering: 20-ga. 3"
Barrel: 28"
Receiver: aluminum
Finish: Mossy Oak Bottomland camouflage
Stock: synthetic
Sights: fiber-optic front
Overall Length: 49.5"
Length Of Pull: 14.375"
Weight: 5 lbs., 14.4 ozs.
MSRP: $1,999