Support NRA American Rifleman
DONATE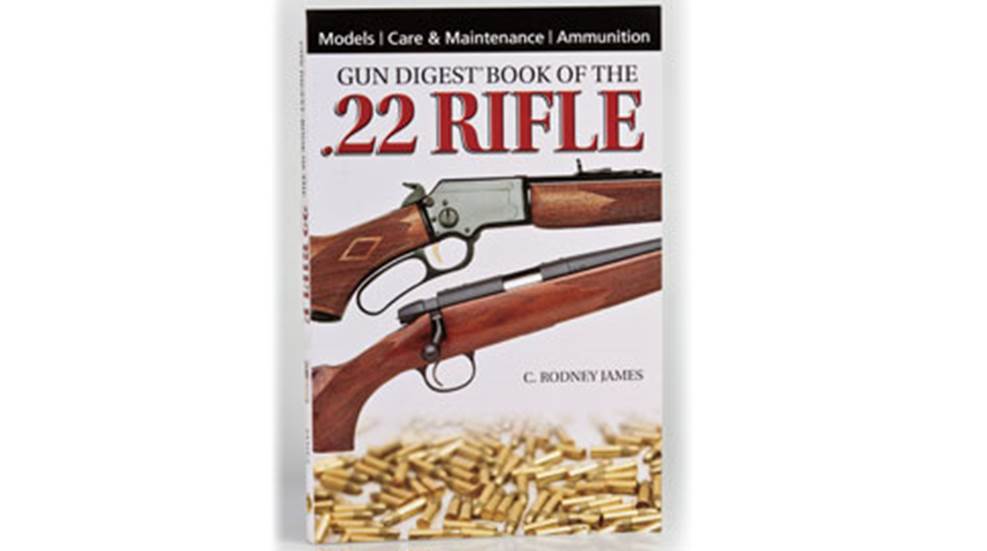 Forensic examiner and longtime gunwriter C. Rodney James has had a lifelong passion for the .22 rifle—an analytical enthusiasm that he passes on in "The Gun Digest Book Of the .22 Rifle: Models – Care & Maintenance – Ammunition." James covers virtually every aspect of the .22 and other rimfire cartridges. The opening chapter on the evolution of the smallbore rimfire cartridge is a blend of solid historical research and a deep understanding of cartridge design and ballistics. His observations on accuracy are of particular interest, and the author delivers a detailed analysis on why some .22 ammunition shoots better than others. But the book is not just on ammunition; the various pump-action, single-shot, bolt-action and lever-actions currently available are described, as is an extremely useful survey of major models that are long since out of production. Of particular note is the author's approach to evaluating the condition of used .22-cal. rifles.
James has spent a considerable amount of time behind .22 Long Rifles, and his information concerning wind drift, exterior ballistics and terminal performance is based on solid experience and his scientific approach to recording a lifetime of results. His observations of varmint hunting with the .22 as well as the NRA smallbore shooting are informative and cover the range of .22 activities that require precision.
Technical information is reported in the very readable text and backed up with imagery of actual targets as well as tables. This little 6x9-inch, 224-pp. book is the most useful treatment of the .22 I have read, and it is highly recommended for anyone serious about being a rimfire rifleman. Price: $19.95 plus shipping.
Contact: Gun Digest Books; (800) 258-0929; www.gundigest.com.