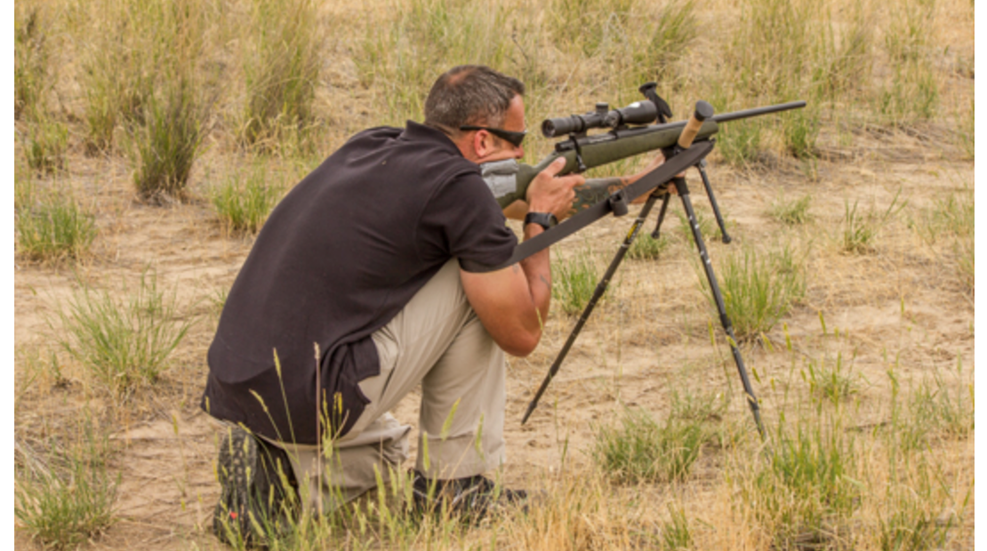 Gallery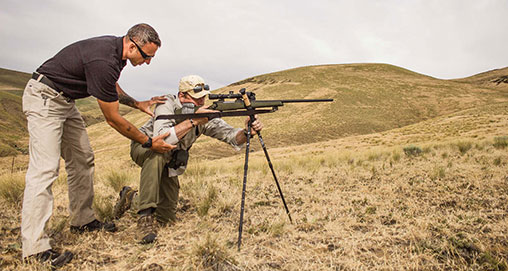 Establish a Solid Base
Caylen Wojcik, director of precision rifle training for the Magpul Dynamics Precision Hunter Course, shows me how to establish a solid shooting position using my body and available tools—in this case a pair of trekking poles and the sling on my Weatherby Vanguard 2 bolt-action hunting rifle.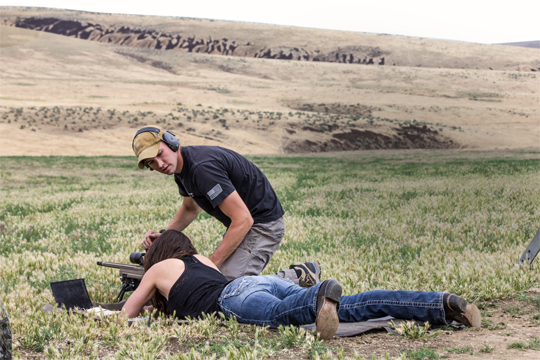 Prone Position
Wojcik's assistant instructor, Tim Estell, works with a lady hunter who is learning to shoot from the prone position.
Natural Point of Aim
Here, a shooter checks one aspect of his natural point of aim by achieving a proper cheek weld with eyes closed and then opening his eyes to see if he is still on target.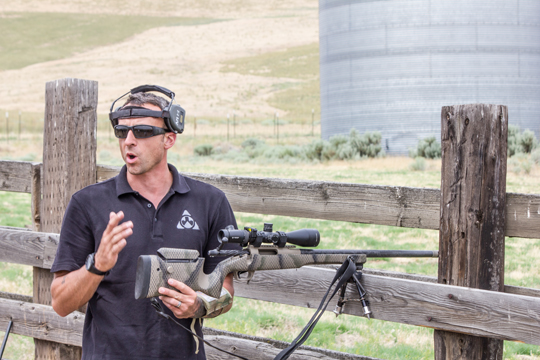 Bipod Basics
Wojcik, a former Marine sniper and instructor, teaches his students that if they hunt with a bipod, it must be sturdy enough to lean into without failing, and the feet should be sharp enough to dig into the ground or a shooting support without slipping.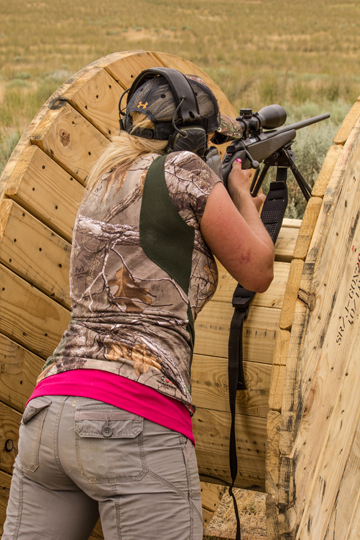 Shooting Supports
On his rifle range in Washington state Wojcik uses large spools to replicate downed logs or similar structures a hunter might need to shoot from while afield.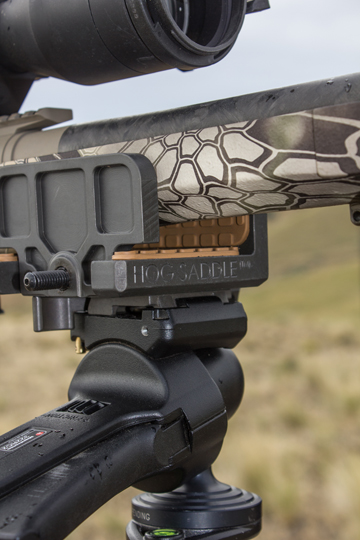 Shadow Tech Hog Saddle
The Shadow Tech Hog Saddle will attach to any camera or spotting scope tripod and makes a very stable rest that can be used from a variety of shooting positions.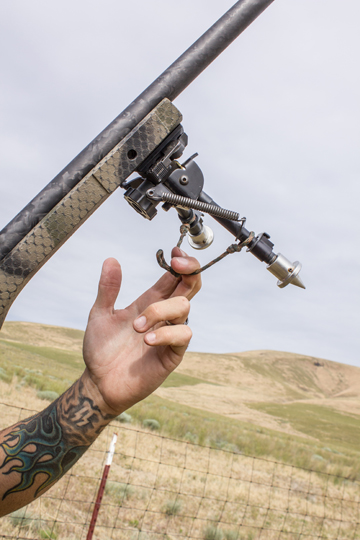 Bipod Quick Trick
By attaching a short section of para-cord to the legs of your bipod they become easier to deploy, saving you valuable seconds when the clock's ticking on the trophy of a lifetime.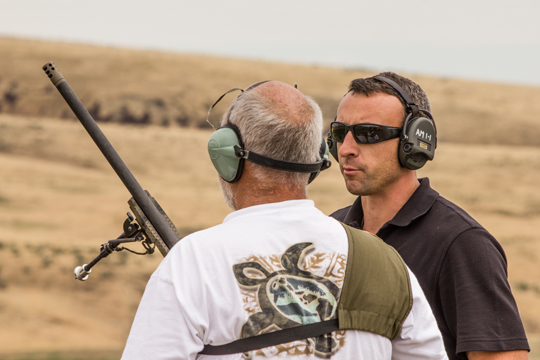 Hands-On Instruction
Wojcik's ability to diagnose what a shooter is doing wrong and then effectively communicate those observations to the shooter is one of the things that make him such a good firearm instructor.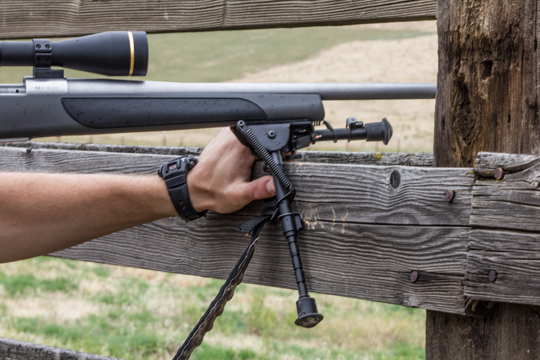 Think Outside the Box
When shooting off of a fence slat or similar horizontal object, the bipod can still be used but in a different way.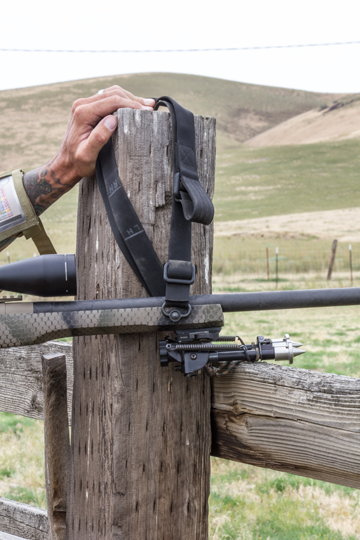 Hang In There
Wojcik demonstrates another way to use a rifle sling to enhance your shooting position. Here he is using it to let the rifle hang from a fence post.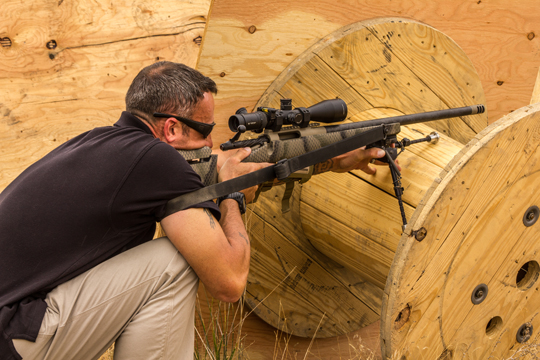 Use Your Sling
A sling can be used in conjunction with your shooting arm to stabilize a position. It needs to be tight and up as high on the upper arm as possible. Also note how Wojcik has only one leg extended on the bipod when shooting from a slopped horizontal support.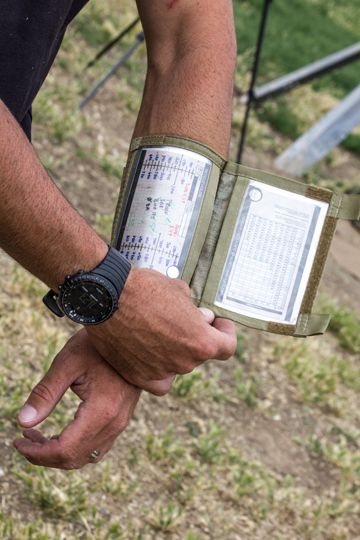 Record Keeping
Shooters are encouraged to keep a log book to record information. A portion of that Data On Previous Engagements, or DOPE, can then be worn on the wrist or affixed to the rifle to help remind the shooter how his particular combination of rifle, scope and ammunition perform.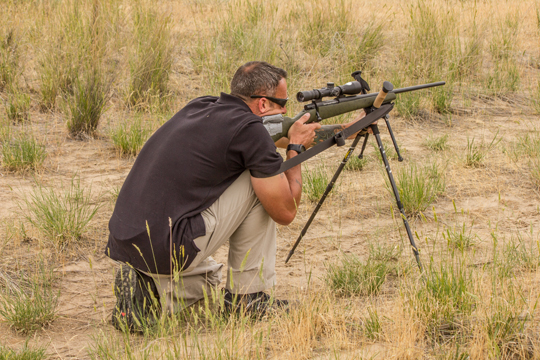 Walking Poles Turned Shooting Sticks
Two adjustable walking poles with wrist loops can make a great shooting support to be used from the seated or  prone positions. Combine these with a tight sling and you will be surprised at how stable it can be.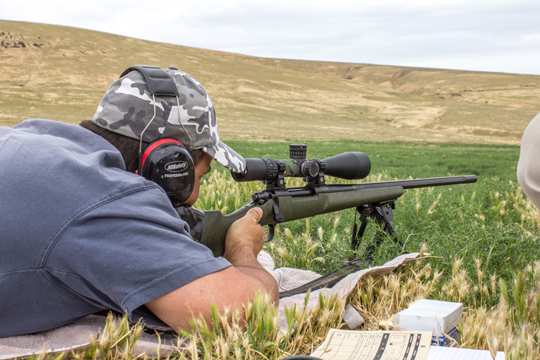 Citizen Shooters
The Magpul Precision Hunter course is not a course designed to turn out military-grade snipers. It is designed to help the average hunter improve his or her field shooting skills.