Support NRA American Rifleman
DONATE
Gallery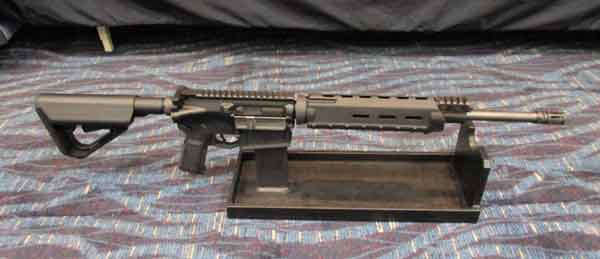 Adams Arms Small-Frame Piston .308 Rifle
Adams Arms specializes in AR platforms fitted with a short-stroke piston system designed to run reliably and keep the rifle's action clean. The new small-frame .308 shares a 50 percent parts commonality with the company's 5.56 AR-15 platforms. This makes for a trim rifle that weighs in at less than 8-pounds. Four models will be available with suggested retail prices ranging from around $1329 to $2999.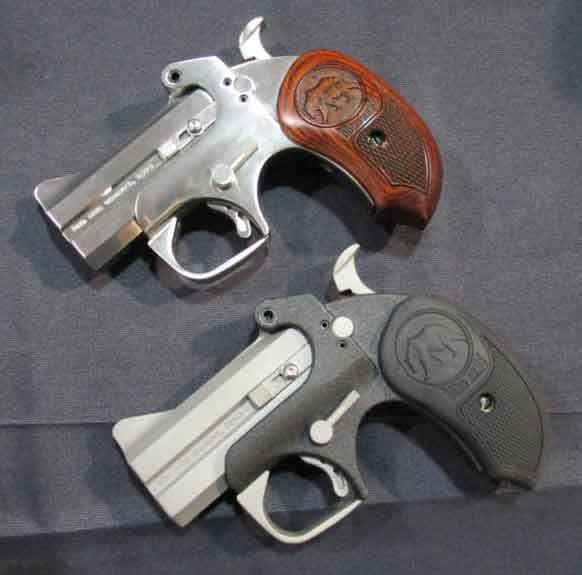 Bond California Compliance Pistol
This year marks an important development for fans of the Bond Arms double-barrel pistol that live in California. The company is on its way to launching a model specifically designed to meet the requirements of the state's DOJ list of approved handgun and California-specific regulations. The CA Approved models will have a special bear-logo grip to help identify them as compliant models. The first pistols to ship will have barrels fixed into the frame so that they cannot be removed or exchanged. Down the road the company will offer interchangeable barrel models especially designed to only accept California-compliant barrel options.

American Tactical Imports (ATI) Omni Hybrid MAXX .410 Shotgun
With the success of its mixed-materials Omni Hybrid AR-15 lowers, American Tactical Imports (ATI) is now shipping a polymer and aluminum upper to match. Customers will be able to purchase bare Omni receiver sets to build their own guns from scratch or complete AR platforms. One of the more unusual Omni Hybrid MAXX offerings will be an AR-pattern .410 shotgun (shown here) chambered for 2 1/2-inch shells. The company will be providing new in-house manufactured 5 and 15-round .410 magazines.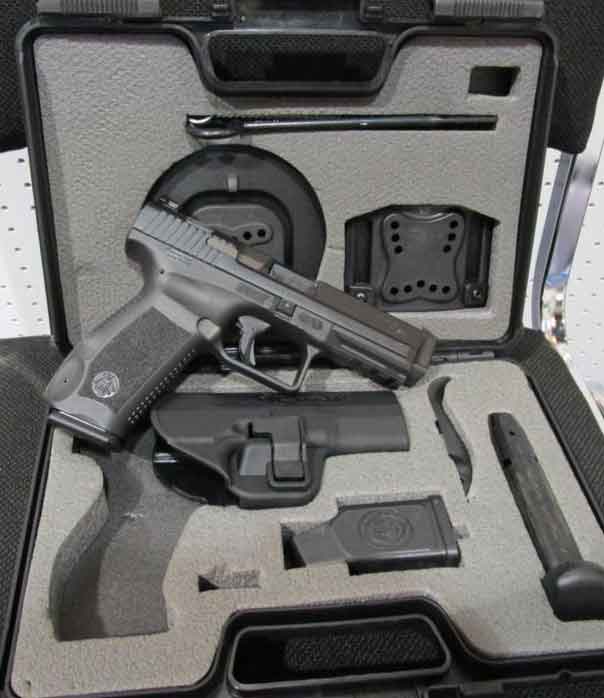 Century International Arms TP9SA Pistol
Century International Arms has teamed up with Turkish gun manufacturer Canik 55 to offer a new polymer-framed, striker-fired pistol line. The TP9SA 9mm pistol's features include a 4.47-inch cold hammer forged barrel, slide mounted ambidextrous decocker, adjustable rear sight, loaded chamber indicator, and a striker status indicator. The pistol arrives with two 18-round magazines, a holster system, cleaning rod, and a 1-year manufacturer's warranty. The retail sale price for this package is predicted to land somewhere around the $450 price range. 
Keystone Sporting Arms 722 Bolt Action
Keystone Firearms is well known for its kid-friendly Cricket single shot rifles. This year, its proven short throw bolt-action design will be incorporated into the new 722 line of .22 rimfire rifles. Available in the Classic, Sporter and Varmint configurations, these rifles will feature hardwood stocks, 7-shot snap-lock magazines, tools steel trigger components, and 4140 precision micro button-rifled barrels. Chambered in .22 Long Rifle, .22 Magnum and 17 HMR, the suggested retail price for these rifles will range from $349 to $548
MKS Supply's Inland M1 Carbine Replica
MKS Supply showed off its brand new Inland M1 Carbines at NASGW this year. The American-based Inland Manufacturing, with its roots firmly planted in Dayton, Ohio, is a private entity that is now producing replicas of the M1 Carbine and M1A1 Paratrooper models that were built by the original Inland Division of General Motors from 1941 to 1945. The M1 replica is modeled after the last production model that Inland manufactured in 1945. The M1A1 is modeled after a late-production 1944 version with a folding "low wood" walnut stock, Type 2 barrel band, and includes the same adjustable sights which were actually introduced in 1944. More information about these historically accurate replicas will be available soon.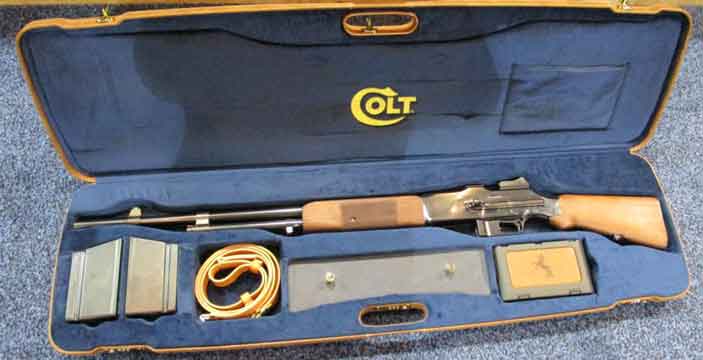 Ohio Ordnance Works Colt 1918 Self-Loading Rifle
Ohio Ordnance Works will be offering an authentic, licensed replica of Colt's 1918 Self Loading Rifle in 2015. Developed by John M. Browning, about 85,000 of his Browning Automatic Rifle (BAR) were produced by Colt, Winchester, and the Marlin-Rockwell Corporation for use by U.S. troops during World War I. Colt also made a commercial semi-auto version for civilian sales which was designated as the Colt 1918 Self-Loading Rifle. Each of these meticulously detailed hand-built semi-auto replicas arrives in a custom carry case with two magazines and a maintenance kit. Suggested retail for this rifle is $8,799.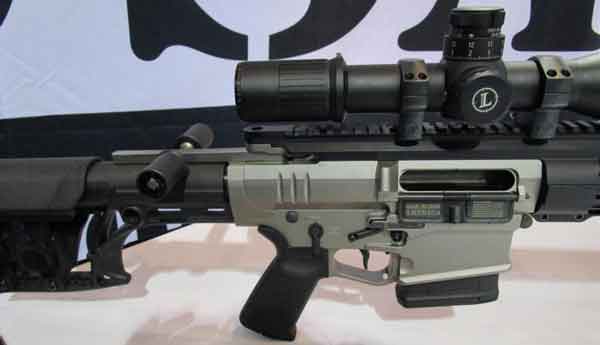 POF ReVolt Bolt-Action Rifles
The folks at Patriot Ordnance Firearms (POF) are frustrated that its piston-driven AR-pattern rifles have been restricted from sale in states that do not allow their citizens to own semi-automatic Modern Sporting Rifles. To ensure that their customers can enjoy its products throughout the country, the company has developed their new line of ReVolt bolt-action rifles. POF was careful to make only the minimum number of changes necessary to convert their high-quality rifles to bolt operation in order to preserve the features their customers prefer. The removable ambidextrous bolt handle can also be used as a field maintain wrench. Look for the ReVolt Heavy in 7.62x51 NATO (.308) and the ReVolt Light in 5.56 NATO (.223)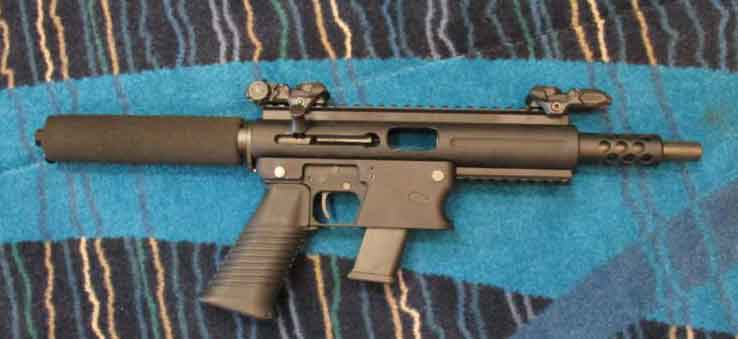 TNW Firearms ASR 9mm Pistol
TNW Firearms is expanding its Aero Survival Rifle (ASR) line to include a series of take-down pistols. Designed to be compact and light weight for flying, camping, or hiking, the ASR pistol will feature the same quick-change caliber conversion system as its big brother. Topped with a Picatinny rail for removable iron sights or optics, the ASR pistol will use Glock magazines to feed the buyer's choice of 9mm, .40 S&W, or .45 ACP ammunition. Frame color options will include a hard-anodize black, variegated green/black or pink/black patterns. Suggested retail is $799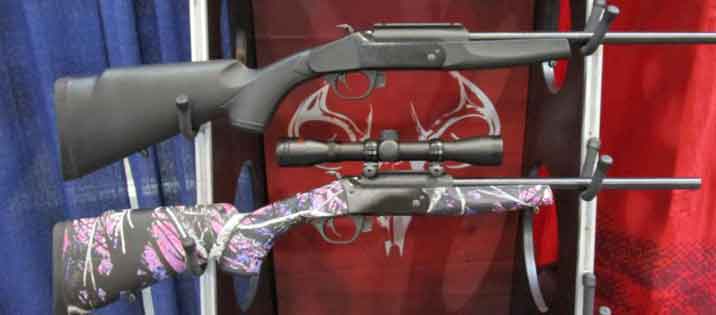 Traditions Crackshot .22 Caliber Break-Action Rifles
Traditions Performance Firearms, known for its black powder rifles and replica single-action revolvers, is launching a new line of single-shot, break-action .22 rimfire rifles. Fitted with synthetic stocks in either a black or Muddy Girl camouflage finish, the Crackshot features a 16.5-inch blued steel barrel, manual trigger block safety, spent shell extractor, and rubber recoil pad. Available with or without a factory-installed scope, these rifles have suggested retail prices ranging from $219 to $369. 

Troy Pump-Action .308 Sporting Rifle
Aware of the growing number of states that do not allow gun owners to buy semi-auto AR-15s, Troy Industries developed and introduced its line of 50-state legal AR-style sporting pump-action rifles. This year the options are growing with the addition of a new 16-inch barrel .308 model. Topped with folding battle sights, this pump-action sports many of the same features found on the semi-auto version, including a Troy 7.62 Medieval muzzle brake, BattleAx control grip, and a BattleAx CQB fully adjustable shoulder stock.

WMD Guns Big Beast .308 Chassis
WMD Guns offers the Ultimate Chassis series of completion-quality AR platforms for shooters who want a custom rifle without the expense of swapping out the factory accessories of a complete rifle or the hassle of building an AR from scratch. This year the company is introducing the Big Beast .308 with 7075 aluminum alloy receivers, a match-grade chrome-moly steel barrel, and a premium bolt carrier group. The entire assembly is treated with the company's exclusive NiB-X nickel boron coating for added bolt lubricity and overall corrosion resistance. The rifle chassis arrives ready to be fitted with your choice of shoulder stock, grip, hand guard, muzzle accessory and sight system. The Big Beast retails for $1579.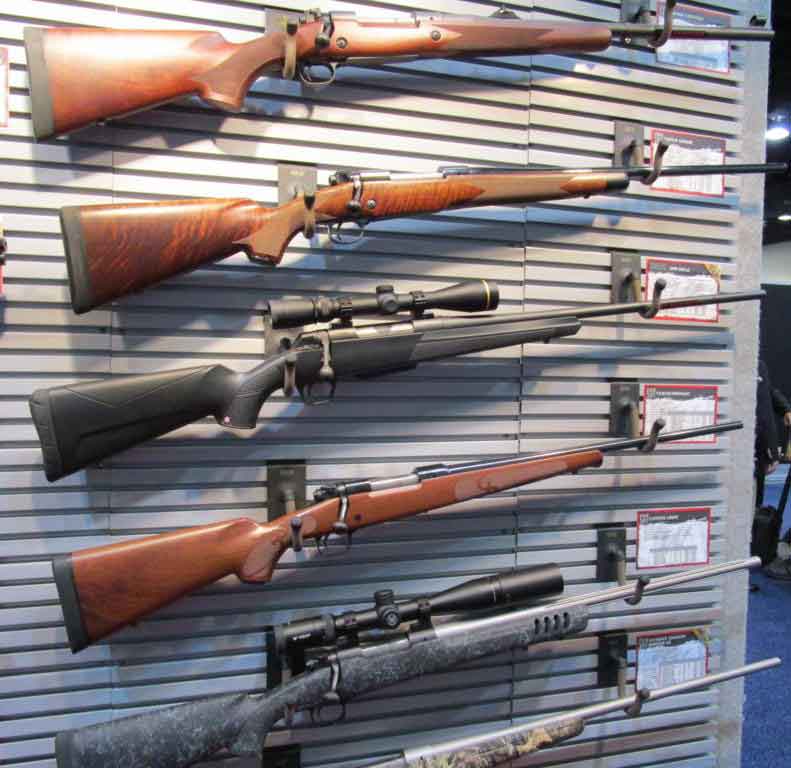 Winchester XPR Bolt-Action Rifle
Winchester Repeating Arms has announced its new series XPR bolt-action rifles that offer many of the same advantages as their Model 70 rifles but at a lower price. The XPR features Winchester's M.O.A trigger system, a nickel Teflon coated bolt, detachable box magazine, and an advanced-design polymer stock fitted with an Inflex recoil pad. Initial offerings will include 24 to 26-inch models chambered in .270 Win, .30-06, .300 Win Mag, and .338 Win Mag. with a suggest retail price of $549.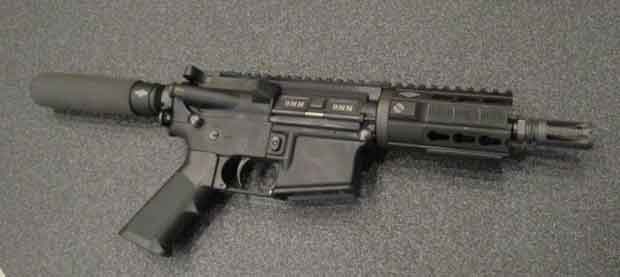 Yankee Hill Machine AR Pistols
Known for its rugged AR components and accessories, Yankee Hill Machine (YHM) is expanding its complete firearm line up with two new semi-auto AR-15 pistols. Built using forged 7070-T6 aluminum receivers, the pistols will feature Keymod hand guards, Phantom 5C2 flash hiders, and YHM patented E-Z Pull Takedown Pins. The 9mm version will be fitted with a 5.5-inch threaded barrel while the 5.56mm version will arrive with a 10.5-inch barrel.