by
Kelly Young, Senior Executive Editor
posted on April 18, 2018
Support NRA American Rifleman
DONATE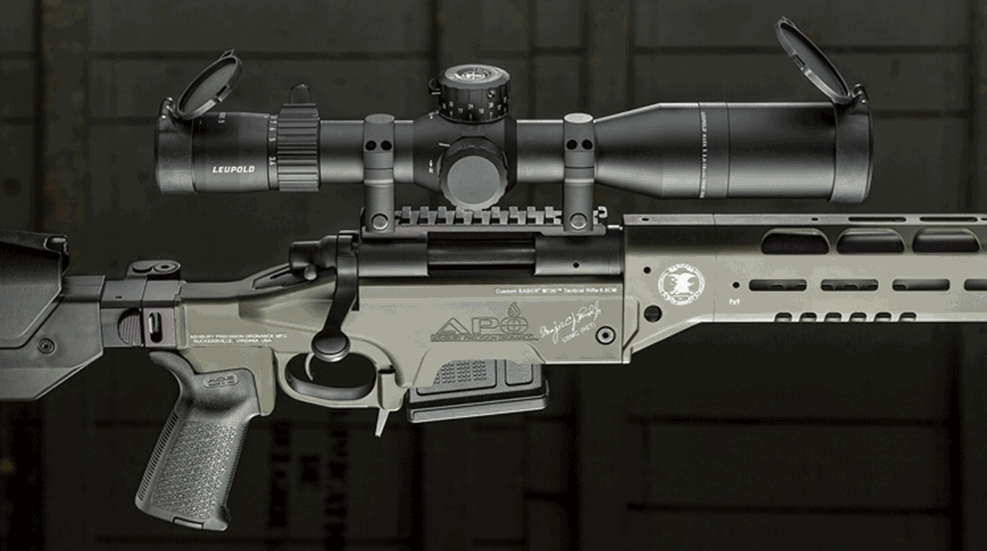 Friends of NRA is commemorating the long service and lasting legacy of Major Edward James Land, Jr.—to both his nation and the National Rifle Association—with a run of 50 limited-edition tactical rifles built by Virginia-based Ashbury Precision Ordnance (APO). Crafted to Maj. Land's exact specifications, the SABER M700 Major E.J. Land Signature Edition Tactical Rifle is built on Remington's Model 700 bolt-action receiver, comes paired with Leupold's new Mark 5HD 3.6-18x 44 mm riflescope and is chambered for the highly efficient 6.5 mm Creedmoor cartridge. Offered exclusively through FNRA's National Sponsor program, each of these rifles is custom-engraved with both an individualized lot number and Maj. Land's signature.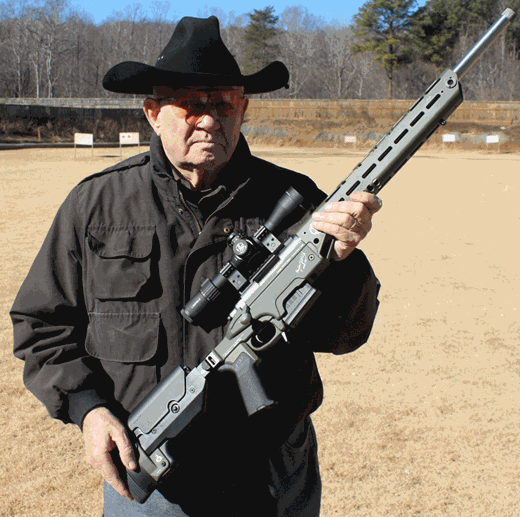 "I've spent seven decades involved with firearms—from hunting and marksmanship training to shooting rifles as a competitor and an instructor to being a sniper in combat," said Land. "I follow a few simple rules that have not changed over my career: keep it simple; stick to the basics; and use technology to only supplement the basics. These rules have served me well, and I feel we've incorporated this spirit into these NRA tactical rifles which bear my name."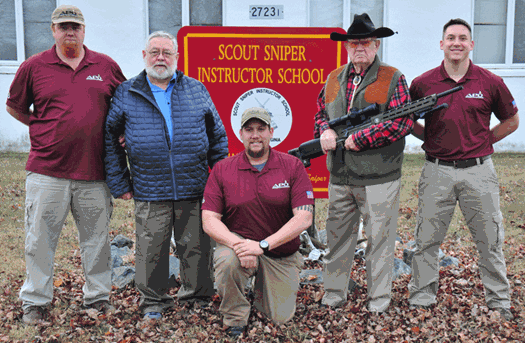 Major Land enlisted into the United States Marine Corps (USMC) as a teenager, where his skill as a competitive shooter was immediately recognized and cultivated. During his 24-year military career, Maj. Land would serve as captain of the USMC Pistol Team and as the USMC's marksmanship coordinator, and, in 1961, he was instrumental in founding and organizing the modern Scout Sniper program for the Marine Corps. He would then go on to serve as officer in charge of the First Marine Division of Scout Snipers during the Vietnam War.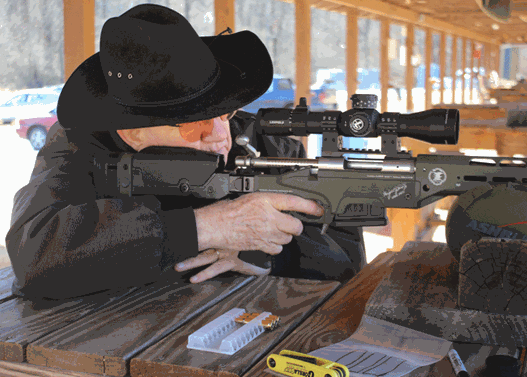 Upon retirement from the Marines, Maj. Land served the NRA in a number of capacities, including as director of the Field Services and Membership divisions. He was also elected secretary of the Association in 1994, a position he would hold until the 2015 NRA Annual Meetings & Exhibits. In addition to the training he has provided for others as an NRA-certified referee and instructor in six disciplines, Maj. Land has also himself set seven national shooting records in competition.





"Major Land wanted this rifle to be based on the battle-proven, American-made Remington M700 bolt-action receiver, which has a long and storied history in the Marine Corps," said Matthew Peterson, APO's product development coordinator. "It's an honor and a privilege for Ashbury, and especially our contingent of USMC and Army veterans, to work under the tutelage of Maj. Land on this project for the NRA. It's a rare opportunity to work with such a great American patriot, historic Marine sniper and firearms instructor and defender of America's Second Amendment rights."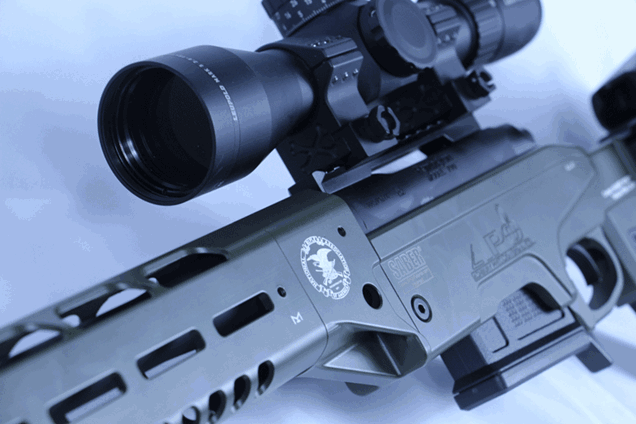 The SABER M700 Major E.J. Land Signature Edition Tactical Rifle begins life as a hand-selected stainless steel Model 700 receiver that is trued and accurized by APO through hand-fitting, lapping and the polishing of its components. The receiver is then mated to a Rifle Basix adjustable trigger, and its pull weight set to a 3-lb. break. A match-grade, 22", medium-Palma-contoured, stainless steel barrel was selected for this build, and the muzzle is threaded 5/8x28 TPI for the installation of a sound suppressor or other similarly cut muzzle device.



Each barreled action is then fitted with a 20 m.o.a. Picatinny scope base rail and installed within APO's SABER RSA-A3 MOD-1 chassis system with the Quattro V17 M-LOK-compatible handguard. The rifle's folding buttstock is highly modular, with provisions that allow the length of pull, comb height and recoil pad drop to be adjusted in order to fit multiple shooters. The SABER M700 Major E.J. Land Signature Edition Tactical Rifle feeds from single-stack AICS-type detachable box magazines which are released via an ambidextrous paddle-style lever, and one polymer, five-round Magpul magazine ships with the rifle. An Armor Black (H-190) Cerakote ceramic coating has been applied to the rifle's barreled action, while the chassis and handguard have been finished in Olive Drab Green (H-236). And the rifle's 11-lb., 1-oz., weight (sans optic) renders the already mild-mannered 6.5 mm Creedmoor cartridge an absolute joy to shoot.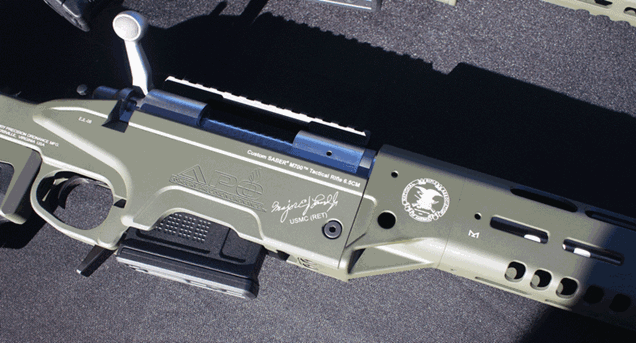 "It was important that Major Land's tactical rifle be a modern modular design, based on solid, reliable, American-made components and be capable of delivering sub-m.o.a. or better accuracy," Peterson said. "Major Land had absolutely no interest in building a 'safe queen.' He wanted a custom, modern tactical rifle that exceeded the two-m.o.a. accuracy specification of his original Vietnam-era Model 700 sniper rifle."
For more information regarding how you can acquire this piece of history for yourself, contact your local Friends of NRA field representative at fieldreps.nra.org