by
posted on January 22, 2020
Support NRA American Rifleman
DONATE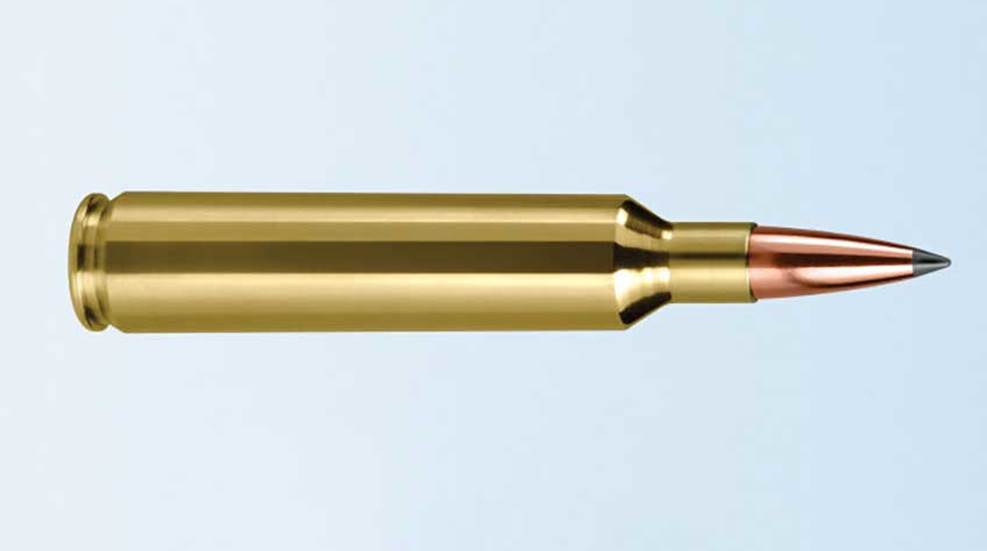 Nosler expanded its extensive collection of cartridges yet again in 2020, and this year, the company is touching on the hallowed hunting heritage surrounding the .270-caliber rifle round. The 27 Nosler is here.

At the outset, the company aimed to create what was essentially a 21st-century update for existing .270-caliber cartridges on the market. The 27 Nosler provides ballistics that were thought previously unattainable, simply by combining expanded case capacity with long-for-caliber bullets in the .270-caliber. As a result, the 27 Nosler is as innovative as the .270 Win. was when it first rolled out onto the market in 1925.

In terms of case capacity, the 27 Nosler features 42 percent more capacity than the .270 Win. In comparison with more modern cartridge designs, the round features 25 percent more case capacity than the .270 WSM and 12.5 percent more than the .270 Weatherby.

When the 27 Nosler is paired with a faster-than-standard 1:8.5" barrel twist rate, the cartridge is capable of muzzle velocities never before seen in the .270-caliber range, particularly when rounds are loaded with 150-grain AccuBond and 165-grain AccuBond Long Range bullets.

Nosler plans to offer a complete line of the company's M48 rifles in the 27 Nosler caliber. For reloaders, the company plans to offer cartridge brass available in 25-count boxes. For more details on the new round, visit 27Nosler.com.