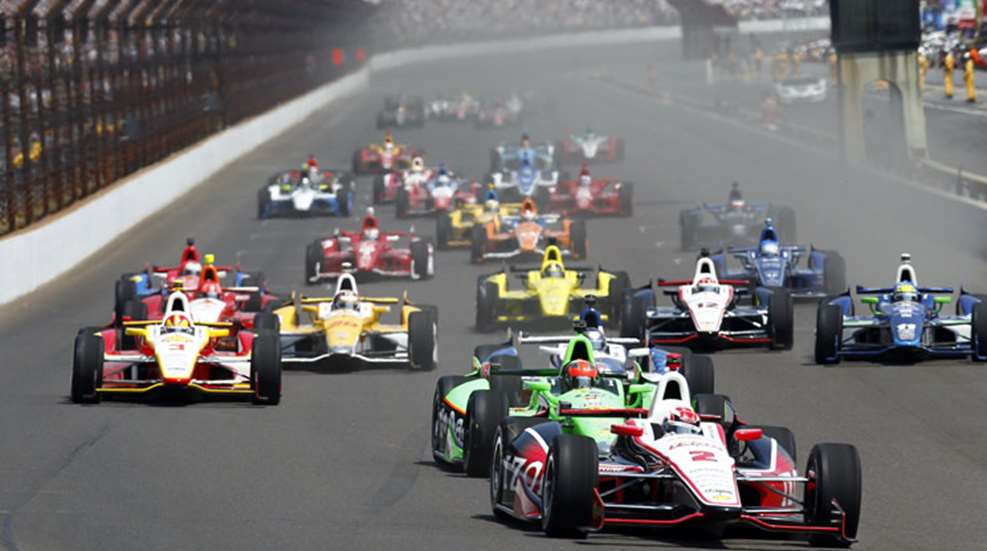 Here's an eloquent reminder—thankfully, one where no one was hurt—that those of us with permits should carry, even if we're only heading out on a short fast-food run for our co-workers. Just a few hours after setting the quickest qualifying time and winning pole position for this weekend's Indianapolis 500, Scott Dixon, his wife, and former driver Dario Franchitti were robbed at gunpoint.
At 9:40 p.m. the trio pulled into a Taco Bell drive-through roughly a half mile from the track for what should have been an effortless pit stop for the racing legends. Unfortunately, a pair of teen males showed up at their window. The criminals made off with credit cards and other personal items, then escaped at what we can only surmise appeared to be a painfully slow pace to the high-speed victims—on foot.
Dixon had just wrestled his car around the track at an average of more than 230 miles per hour, four times at speed past a nasty turn two that ate Indy cars all weekend long. It's unfortunate his "dangerous" career suddenly turned safe when compared to doing a quick favor for his teammates.
Thankfully, no one was hurt. Law enforcement caught the criminals, who are 14 and 15 years old. About the only funny thing about the armed robbery is racing car-owner Chip Ganassi's tweet that indicated the incident probably blew their chances of a Taco Bell sponsorship this year.
Scott Dixon is from New Zealand, which probably precludes him from securing a carry permit. Scotland's Dario Franchitti is pretty much in the same situation, although I'm not 100-percent sure if either has U.S. or dual citizenship.
Hat tip to Indianapolis law enforcement for the fast work. Despite the "happy" ending, however, it's a scary reminder that even short 1/2-mile trips are long enough to be targeted by a criminal, even if you just set the fastest Indianapolis qualifying time in 21 years.