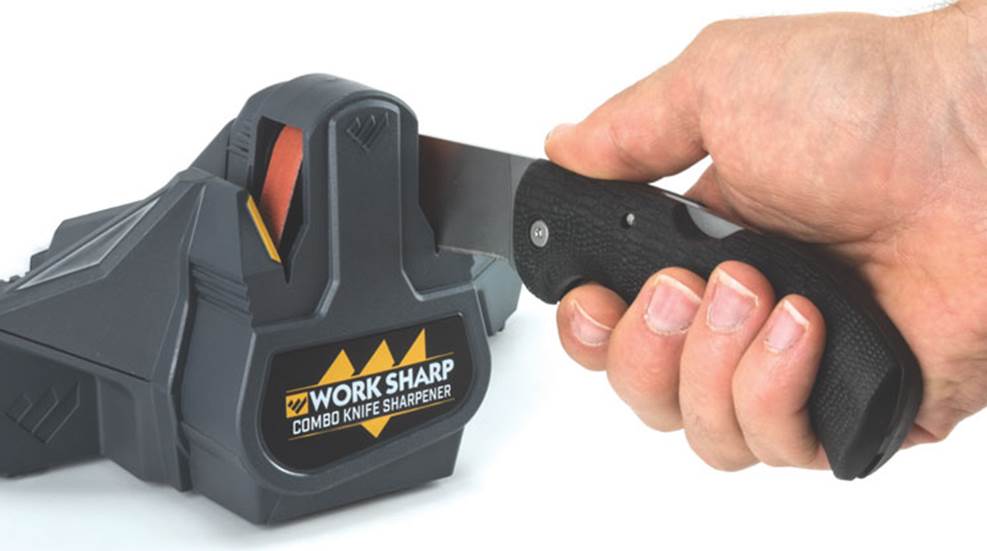 In a perfect world, holiday turkeys are carved with surgical precision, meat slices to uniform thickness and the host performs the task like a fine ballet, effortlessly choreographing each move to leave guests in wonder at the sight. Unfortunately, that knife hasn't been sharpened since last year, when Uncle Billy cut his belt loose after triple dips at the dessert table and Joey discovered it was the fastest way to unzip holiday gifts.
Bludgeon may be a better description if you press it into service, although there's always that harpoon way in the back of the knife drawer you've never used because the tip's in another zip code, it's rusted to an artfully flaking patina and the duct tape from its tenure as a makeshift TV antenna is permanently affixed. There'll be static from the guests if it's put to use, so the only alternative is to sharpen that carving knife—finally.
Getting it done properly and easily is easier than ever, thanks to a pair of sharpeners from Work Sharp Tools. At less than $100 each, they're also ideal gift ideas for those meat-sawing homemakers, hunters and outdoorsmen we all know.
"All our products are designed and assembled in America, to stand up to the rigors of everyday use," said Matthew Bernard, CEO Work Sharp Tools, the company that offers the Original Knife & Tool Sharpener and the Combo Knife Sharpener. "What we make is just as important as the people who make it, and we're dedicated to building quality sharpeners for our customers at affordable prices."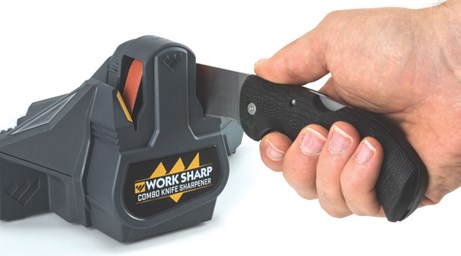 The Work Sharp Combo Knife Sharpener ($49.95) uses sharpening and honing guides to ensure the user gets a perfect and consistent edge angle every time. This combination of precision guides, flexible abrasive belt technology and a fine ceramic hone allows you to sharpen your blades fast and easy. With it you can restore a dull knife to a perfect "as sharp as new" edge with ease and repeatability.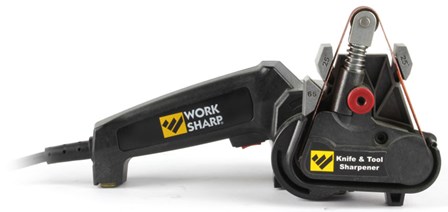 The Original Knife & Tool Sharpener ($89.95) is designed to sharpen every knife you own. Using flexible abrasive belts, the sharpener can sharpen a variety of knives such as curved knives, tanto blades, filet knives, gut hooks and more. The Knife & Tool Sharpener uses precision angle-sharpening guides to ensure the proper angle. Two guides are included: a 50-degree guide for hunting and outdoor knives (25-degrees per bevel), and a 40-degree guide for thinner blades and kitchen knives (20-degrees per bevel). 
Visit Work Sharp Tools for full details and put the harpoon back in the drawer, where it belongs. Besides, you're making Uncle Billy nervous, and we all know how he gets when he starts to blubber.