Support NRA American Rifleman
DONATE
Gunwerks broke ground for its new Cody, Wyo., facility late last month. The 44,396 square-foot building on five acres is slated for completion in February of 2020, and will provide much-needed manufacturing, warehouse and office space for the growing company.
"We're practically bursting at the seams," said Gunwerks CEO Aaron Davidson. "Our team has tripled over the last two years and we've been forced to split our workforce between several locations to provide space for everyone. This new building will be an amazing resource for our growth, enabling us to put our employees in one facility to encourage collaboration and improve operational efficiencies to continue our grow our business and our brand."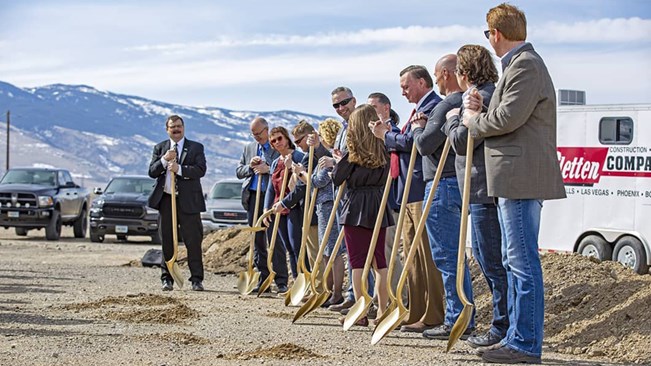 Image from Gunwerks' Facebook page.

More than 60 Gunwerks employees and family members were on hand for the event, as well as numerous local and state officials who are involved in the project. The $5.45 million facility is being funded by loans and grants secured through an organization dedicated to attracting businesses and jobs to the area and the Wyoming Business Council.
Gunwerks has committed to doubling its staff by 2025, according to the Gillette News Record. The Wyoming Business Council explains, "The proposedbuilding will be deeded to Forward Cody, a local economic development organization, and leased to Gunwerks."
"We're excited, after a long planning process, to be on the cusp of building something that has been a priority target for Forward Cody for many years," said James Klessens, Forward Cody CEO. "We're excited to get this project in the ground and for the benefits it will bring to the Cody community."
Gunwerks was established in Burlington, Wyo., in 2007 and entered Forward Cody's light-manufacturing incubator—an approach used by many communities to nurture small business growth and employment—in 2016. The company specializes in premium long-range hunting rifles, optics, shooting systems, training and components.