by
posted on August 28, 2018
Support NRA American Rifleman
DONATE
Named after a small town in north central Spain, Bergara has built a reputation for producing some of the world's best barrels. For 10 years, the company produced barrels for a number of top firearm manufacturers before finally introducing Bergara precision rifles systems. In just a few short years, Bergara has become a leading producer of precision production and custom rifles, from more traditional walnut-stock bolt-guns to jaw dropping, full-throttle match-grade rifles like my 2017 favorite, the B-14 BMP in 6.5 Creedmoor, and the new HMR Premier Pro (pick a caliber—they are all amazing). Bergara is building quite a reputation for delivering next-level match-grade performance to recreational hunters, professional marksmen and long-range competition shooters alike.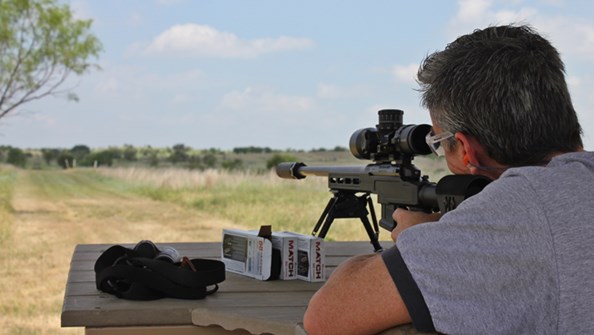 While Bergara took the firearm industry by storm with affordable, match-performance, heirloom quality firearms, the company went a step further with the Bergara Experience—a step nobody saw coming but has effectively become the most powerful tool in the company's marketing and sales arsenal, allowing the consumer to try before he buys. If you can imagine such a practice, you're only tapping into the surface of the Bergara Experience. Aptly named, the Bergara Experience is much more than a quick test drive, it truly is an experience. Not long ago, I had the pleasure of learning more about the program first-hand.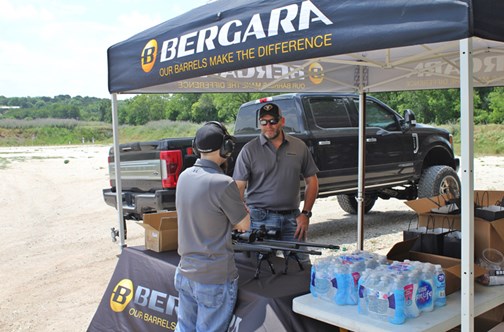 The drive into the Triple C Shooting Range never gets old. Triple C is set upon the backdrop of the Texas prairieland and nestled in the middle of a working 3,000-acre ranch. While most of this area of Texas is flat, the Triple C's serpentine dirt road winds you through rolling hills, shallow draws, open coastal fields and wooded stands teeming with all manner of livestock and wildlife, from longhorn cattle and horses to whitetail deer and predators—more than once this past spring I stopped mid-drive, slid out of my truck and called Rio Grande turkeys to within 50 yards.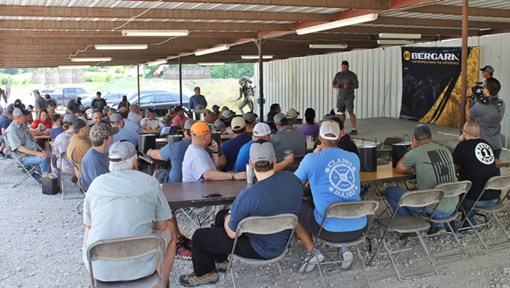 Shooting at the Triple C is equally as impressive, offering the same unmatched level of diversity. The first range lanes visitors encounter, more than 10 minutes after entering the gate, offer extreme distance opportunities—precisely aligned steel targets track out across an open, dipping landscape to a slight incline more than 1,800 yards away. Between the two target lines, at the top of the ridge is Triple C's crown jewel, a steel plate resting at the ridgeline at a distance of 2,000 yards.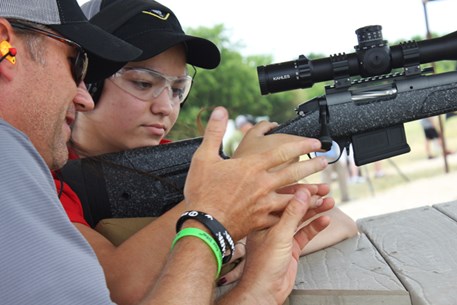 Another half-mile down the road reveals a wide training range complete with covered shooting stations; I suspect it could easily hold 50 shooters. Considerable handgun and carbine training occurs there and the primary zeroing range is literally on the other side of a side berm. The zeroing range can easily handle a half-dozen shooters with a mix of covered prone and bench shooting spots and multiple target lines, including 100 and 200 yards. Directly across from the zeroing range are roughly eight covered shooting stations of two mats each for shooting between 300 and 993 yards.
Just past the long-range lanes, more wooded areas line a new zeroing range and the sides of an expansive field. The long-range lanes, wood stands and open fields lined with obstacles make the perfect competitive shooting playground for PRS, long-range steel matches and 3-gun competitions. The road to the office continues, winding down and around a large fishing pond before opening up to range headquarters, revealing numerous outbuildings, a covered gathering area and the entrance to a long line of covered table areas. On either side of the covered areas, shooting bays, perfect for steel and multi-gun matches pitch out into numerous shooting bays, each protected by berms on three sides. Triple C is a shooter's mecca, and it was the perfect place to host the Bergara Experience.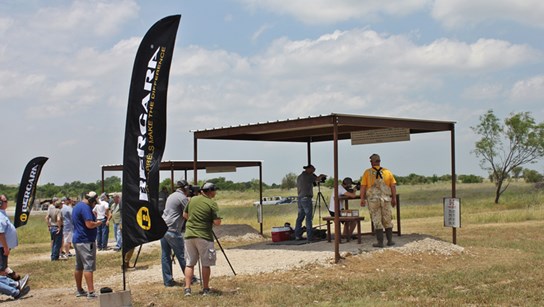 I slid into the headquarter area just as the Bergara Experience kicked off, signed in and was handed a swag bag full of cool goodies, including a Bergara Experience T-shirt and ballcap. Attendees poured into the area and took seats at the tables in front of the stage. Smotherman took center stage, welcomed everyone to the event and said a brief prayer over the smorgasbord of catered food and for the safety of the attendees throughout the day.
After an hour or so of socializing, we filed out to the long-range lanes. Triple C's top-shelf magic makers, indeed the backbones for the Bergara Experience success, Kelly Barbee and Jeremy Moore, had moved shooting benches from several areas to line long-range shooting stations, moved dirt and set out 1,000 targets, at all stations, even when a number of lanes previous to the Bergara Experience had stopped at 600 to 700 yards.



Bergara administered four stations for roughly 60 shooting attendees. While it seemed like a lot of work, the Bergara reps made easy, fun work out of coaching shooters at every experience level and on multiple Bergara rifles, model of which I own and love, the Bergara B-14 BMP, chambered in 6.5 Creedmoor (above). It was, until that day, the best production rifle I had the pleasure of shooting. While a dozen or more visitors lined up to shoot the B-14 BMP, I elected to run the HMR Premier Pro (below)—good choice on my part—it may be my new favorite and I'm looking forward to a little testing and evaluation time with it in the near future. The HMR Premier Pro was also chambered in 6.5 Creedmoor and I had no problem connecting at will at 1,000 yards.



Every attendee spent quality trigger time at every station they desired, and some even walked away with greater knowledge about proven fundamental shooting techniques that get shooters on a 1,000-yard target and keep them there. The idea, of course, is to introduce visitors to precision shooting, or more importantly for Bergara, to introduce them to the company's precision rifles. For years before, Bergara had built a reputation for producing some of the world's best barrels. The rifles we shot at the Bergara Experience seemed to rise up to that same level.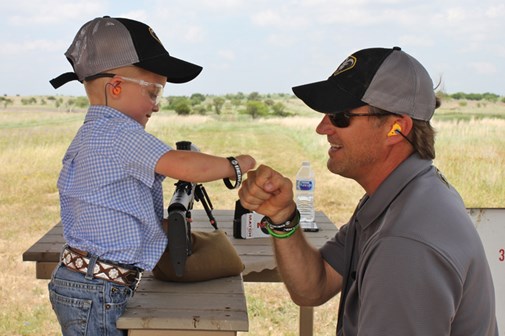 Most importantly for me, the Bergara Experience and the character demonstrated by everyone on the staff, illustrates a company truly focused on transparency, integrity and welcoming folks into our shooting heritage. That is a code of ethics that transcends even their best performing products. It's a company I hold in high regard. It's an event designed to show people what next level shooting feels like and how professionals should exemplify our industry's intentional, incredibly purposeful outreach. Even on simpler terms, what company pours thousands of dollars and hours into a system of test-driving rifle systems with end consumers. Bergara does and it absolutely is an experience.
The 2018 Bergara Experience tour has concluded but this isn't a one-and-done idea. Watch the Bergara website and social media channels for future Experience dates, beginning in spring, 2019.