Support NRA American Rifleman
DONATE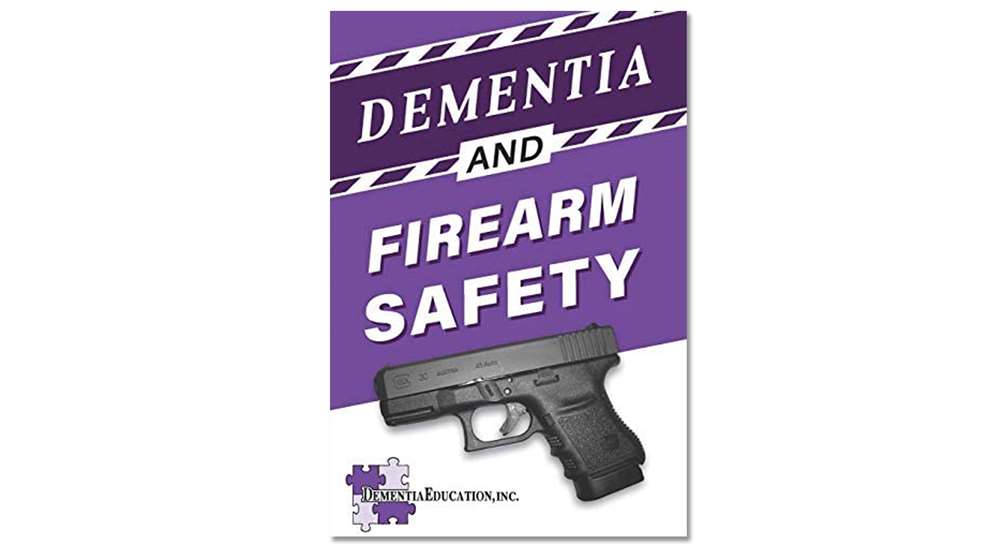 It's a tragic reality, but dementia not only erodes a person's memory, it can also increase their paranoia, cause delusions and hallucinations, impair both their vision and hearing and reduce their manual dexterity and fine motor skills—in short, it can affect every physical, psychological and emotional factor that helps make us safe gun users. And, unfortunately, the problem is only getting worse, as 6.2 million American families already struggle with some form of dementia, and that number is expected to more than double to 15 million during the next two decades as the baby boomers start to enter their seventies. Dementia And Firearm Safety is a 64-page booklet put out by DementiaEducation, Inc., that discusses the topic of Alzheimer's disease and the other causes of dementia with particular emphasis on how they impact responsible firearm ownership and use.
With sections written by a Certified Dementia Practitioner, a retired sheriff's deputy, a gun shop owner, a decorated target shooter and an attorney who specializes in gun trusts, the book identifies both the mental and physical manifestations of dementia, provides tips for securing firearms from sufferers of dementia and even offers information on a few tests that can be taken at home to help with early detection. Ultimately, dementia is a syndrome that is progressive and irreversible, so responsible firearm owners of advancing age, or those with a family history of dementia, should take steps now, while still in full possession of their mental faculties, to prepare for the day when they are not. Dementia And Firearm Safety explains several ways that this can be done, including firearm custody affidavits and signed covenants with family members or friends, both of which allow trusted loved ones to take over stewardship of an affected person's firearms at the onset of dementia—with appendices in the back of the book that provide examples of each—as well as information concerning gun trusts.
While I recognize that a discussion of this topic is not pleasant, it is still a necessary one for many shooters to have. And for the sake of the safety of those around you—particularly given the recent push for "Red Flag" gun-control laws across our nation—it is one that is certainly better to have sooner rather than later, before the situation becomes dangerous or the courts and social-welfare and law-enforcement agencies get involved to make these decisions for you. Dementia And Firearm Safety is available on Amazon (amazon.com) in paperback for $10 and in digital format for $3.