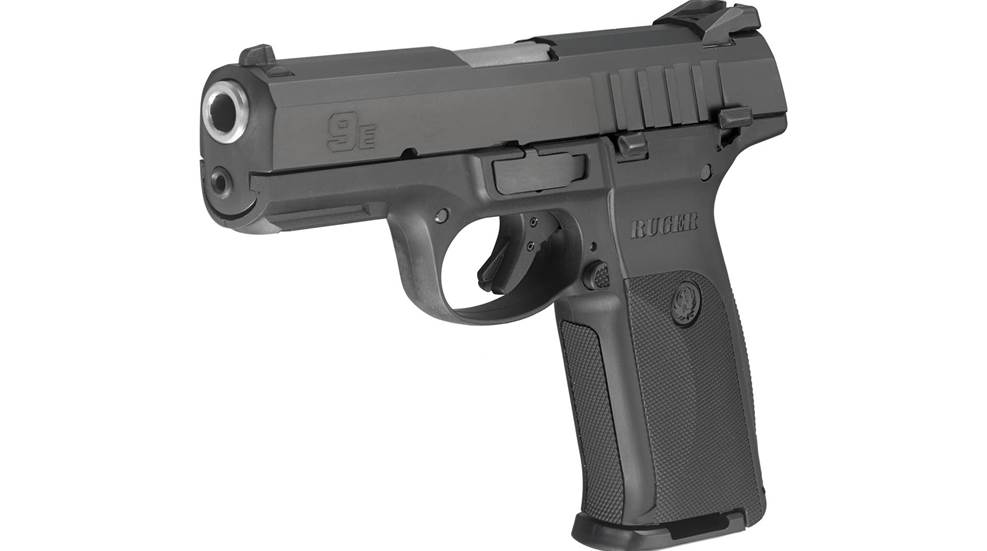 Ruger introduced its SR9 (Sturm, Ruger 9) pistol in October 2007. The polymer-framed 9 mm Luger recoil-operated semi-automatic proved to be such a big success that the company introduced a compact—ideally suited for carry—three years later.
Depending on model, MSRPs ran slightly more than $500 and approached $600 throughout the handgun's run. Ruger has a tradition of products that provide long-lasting quality without a budget strain, though, so a new variant appeared in 2014. The 9E, still part of the SR series, cost roughly $100 less, but that price drop required a few changes. Milling time was reduced by decreasing the number of gripping serrations on the slide and eliminating a few subtle curves on the metal. Its finish, too, was matte-blue, instead of the rest of the line's stainless or nitride look. The loaded-chamber indicator was also eliminated, and it shipped with only one magazine instead of two.
Internally, though, it still packed all the same Ruger SR performance and handling. An accessory rail allowed mounting of lights/lasers, the backstrap was reversible and both the magazine release and thumb safety were ambidextrous.
The striker-fired pistol came with a 4.14" barrel with 6-groove, 1:10" RH rifling. Sights were a single white dot up front, with a pair of dots at the rear. Double-stack magazine capacity was 17 cartridges and the glass-filled nylon frame ensured the kind of strength and longevity enthusiasts have come to expect from the company.
It tipped the scales at 27.2 ounces and had an overall length of 7.5". Height measured 5.53" and width came in at 1.27".
Despite the fact it was a popular option, Ruger doesn't rest on its laurels. In 2015 the company introduced the wildly popular American Pistol. That cut into the SR sales and by January 2018 the entire line was discontinued—including the 9E. The company introduced the Security-9 at about the same time, which filled the budget slot in elegant fashion.  
Used Ruger 9Es today run anywhere from $250 to more than $300, depending on conditions.